The Schengen visa allows you entry into the 26 member countries of the Schengen area, which covers most of Europe. If you are a citizen of Cameroon and you wish to visit any of these countries, you need to get your Schengen visa for citizens of Cameroon. iVisa.com enables easy application for the Schengen visa and it doesn't require you to invest much time or effort either.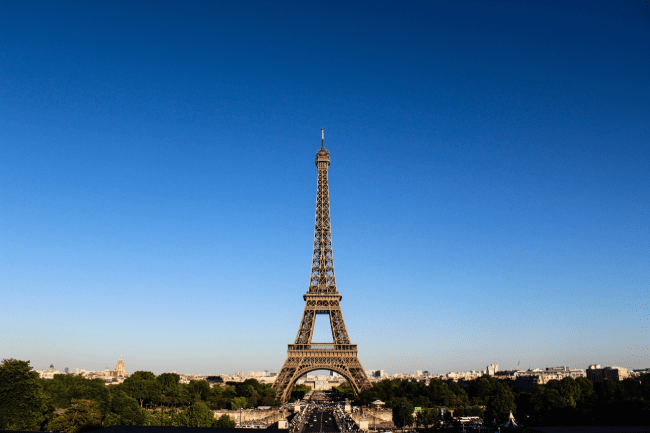 iVisa.com provides step-by-step instructions for the application procedure, which can be completed in a minimum amount of time. The process is simple and you can apply sitting anywhere in the world. iVisa.com makes the process of applying for your visa hassle-free and effortless.
Steps for applying for a Schengen visa?
The first step is to visit iVisa.com website.
Fill in the Application form that is available on the iVisa.com website.
Pay the fee once you've checked your answers for mistakes.
Submit the form after uploading the necessary documents.
iVisa.com reviews your application and sends it for further processing.
Your approved visa gets sent to your email.
Why apply in advance?
Although applying in advance doesn't seem necessary, it gives you the advantage of time. You receive your travel documents before your scheduled trip. In case your form gets rejected you have enough time to re-apply for the visa. It is advised that you make an advanced application because it will be beneficial for you.
Frequently Asked Questions
Why is a Schengen visa required?
Along with the passport from the country of your residence you need your Schengen visa for citizens of Cameroon if you want to visit any of the countries in the Schengen area. Both documents are mandatory to enter the Schengen zone.
What are the processing costs?
Standard Processing is the most basic processing and costs the minimum.
Rush Processing gives you a faster processing option than standard and costs a bit more.
Super Rush Processing is the quickest way to get your application processed but it is also the highest priced.
What are the documents required?
Valid passport.
Your photograph in passport size.
A valid email address for the application
Payment options like PayPal or credit or debit cards to pay the processing cost.
What is the maximum duration of stay for a visitor?
Schengen visa for citizens of Cameroon is a short stay visa and allows you to stay for up to 90 days for business and tourist purposes. This limit is applied to every entry. You can apply for your Schengen visa through iVisa.com
How long does the visa stay valid?
The Schengen visa for citizens of Cameroon is valid for a maximum time of 180 days and can be renewed if you want to enter the area again. It is recommended that you make the application in such a manner that it stays valid throughout your visit.
Is iVisa.com safe to use?
iVisa.com is a user-friendly and safe website. Your information stays safe and protected with this website and the process to apply is easy and understandable.
Where can I get more information?
If you want to obtain more information on Schengen visa for citizens of Cameroon you have to visit the iVisa.com website. To discover more or learn how to apply, visit now.
iVisa.com Recommends
iVisa.com recommends you to visit the Eiffel Tower and enjoy a scenic sunset from the top. You can also enjoy a meal in any of the Eiffel Tower restaurants while enjoying the view. Why not view the tower from a cruise in River Seine where you will have the option to choose a daytime lunch or a dinner cruise. Take a look into the lavish lifestyle of old-time French aristocrats when you attend the Royal Serenade that is conducted on Saturday evenings at Chateau de Versailles. The city of Versailles is only a 30-minute train ride away from Paris. The palace of Versailles is evidence of the power and glory of the French royal court.
You can also enjoy the scenic beauty of France while you bike around the Bordeaux region. Take a look at the historical Mona Lisa and the Last Supper by Leonardo da Vinci and other art pieces as you explore the Louvre Museum in Paris. Apply for your Schengen visa for citizens of Cameroon on the iVisa.com website to visit the beautiful country of France.