You need to get your Schengen visa for citizens of the Central African Republic if you wish to travel to any of the Schengen countries. It is a common visa that you can use to enter the area and travel freely within the area for a limited period. Apply for your Schengen visa online without any hassle; visit the iVisa.com website.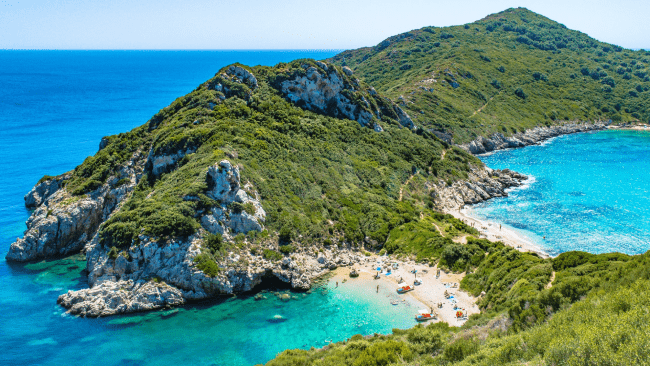 iVisa.com gives you the details of the online application which can be completed within a few minutes. The process is easy and trouble-free and you can apply for a visa while sitting anywhere in the world or doing any other task simultaneously. iVisa.com makes the process of applying for your visa simple and effortless.
What are the steps involved in applying?
The first step is to visit iVisa.com.
Find the application form available on the website
Fill in the required details and recheck the form in case any errors might have occurred. Now pay the fee.
Submit the form after uploading the documents.
iVisa.com will then review and send your application for further processing.
Your approved visa will be sent to you via email.
Why should you apply in advance?
The advance application helps you in case your form gets rejected due to errors. You will have enough time to apply for your visa again. The advance application gives you the advantage of time, as you receive your documents well in advance.
Frequently Asked Questions
Why do I need a Schengen visa?
You need theSchengen visa for citizens of the Central African Republic in addition to your passport if you want to visit any of the countries in the Schengen area. Both these documents are mandatory.
What are the processing costs?
Standard Processing is the most basic processing and costs the minimum.
Rush Processing gives you your visa faster than standard and costs more than it
Super Rush Processing is the fastest and the costliest way to get your application processed.
What are the documents required to apply?
Valid passport.
Your recent photograph.
Filling in the application requires a valid email address.
Any payment options like PayPal or credit or debit cards to pay the processing fee.
For what time duration can I stay in the Schengen area?
Schengen visa for citizens of Central African Republic is a short stay visa and allows you to stay for up to 90 days per entry. You can enter the area for business and tourist purposes. You can apply for your visa through iVisa.com
How long does the visa stay valid?
The Schengen visa for citizens of the Central African Republic stays valid for a maximum time of 180 days. It is recommended that you fill the application in such a manner that it stays valid throughout your visit. If you want to visit again you have to apply again.
Is iVisa.com safe to use for visa applications?
iVisa.com is a safe and convenient website. Your information stays safe with this website.
Apply for your Schengen visa for citizens of Central African Republic online on iVisa.com.
Where can I get more information on the Schengen visa?
If you want to obtain more information on Schengen visa for citizens of Central African Republic visit the iVisa.com website.
To learn more about how to apply visit now.
iVisa.com Recommends
The Acropolis in Athens is the heart of modern Greece and is surrounded by temples. The most famous of these temples is the Parthenon. iVisa.com recommends you to visit Mykonos, a beautiful Greek island filled with different activities and several beautiful beaches. Another stunning Greek island is Santorini, which is a famous honeymoon destination for couples. The most well-known towns are Fira and Oia, which are filled with white-washed buildings that have been converted into resorts.
Delphi is a UNESCO World Heritage Site that is a must-see for anyone visiting Greece. This is a sacred site as the ancient residents of Greece used to worship Apollo the God of Sun here and came here to get advice from the Oracle of Delphi. Zakynthos is another popular island destination for tourists. Shipwreck Beach, which is a pebble and sand beach, and the Blue Caves, which are stunning sea caves, are two of the most popular attractions here. There are also opportunities for snorkeling and scuba diving.
Apply for your Schengen visa for citizens of Central African Republic on iVisa.com to visit Greece soon.