The Schengen visa allows you entry into the 26 country area of Europe that has no border controls. Travel within the Schengen area lacks restrictions. If you are thinking about visiting any of the member countries, you need to get your Schengen visa for citizens of Chad. iVisa.com helps you with the online application of your visa without any hassle and provides you constant guidance in filling out the application form.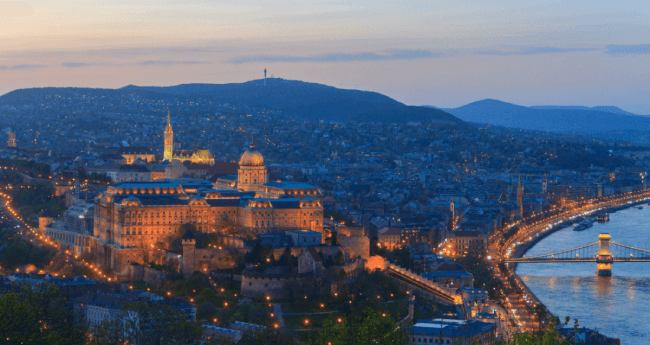 iVisa.com explains the entire process of the online application in simple , clear language. You can apply for a visa from anywhere in the world. iVisa.com makes the process of applying for your visa easier because it eliminates the effort that is required to obtain government approval.
What are the steps of application?
First, visit iVisa.com.
Find and fill the application form on the website.
Fill in your required details carefully and continue to the payment page.
Attach the necessary documents and then submit your application.
iVisa.com reviews your application to make sure you are eligible to apply.
Once your visa gets approved you will receive it via email.
Why should you make your application in advance?
Applying in advance may not seem necessary but it is advised because it gives you certain benefits. You receive your documents at the perfect time so you're ready for your vacation.
Frequently Asked Questions
Why do I need a Schengen visa?
Even if you have a passport of the country of your residence you will need a Schengen visa for citizens of Chad as well in order to visit any of the countries in the Schengen area. Both your passport and Schengen visa are mandatory documents.
What is the processing cost?
Standard Processing offers nominal charges.
Rush Processing is comparatively faster than standard.
Super Rush Processing is the fastest way to get your application processed.
What documents are required for the application?
A passport valid for at least 6 months.
Your recent photograph.
A valid email address.
Payment options like PayPal or credit or debit cards to pay the processing fee for the application
How long can I stay in the Schengen area?
Schengen visa for citizens of Chad is used for short stays of no more than 90 days. It is used for business and tourist purposes. You can apply for your visa through iVisa.com
How long does the visa stay valid?
The Schengen visa for citizens of Chad is valid for a maximum time of 180 days. After your visa expires you can re-apply if you wish to visit the Schengen area again.
Is iVisa.com safe to use?
You can use the iVisa.com website to obtain your Schengen visa for citizens of Chad if you wish to travel to any of the Schengen countries. The website is safe, user-friendly, and convenient.
Where can I get more information on the visa?
If you want to obtain more information on Schengen visa for citizens of Chad you have to visit the iVisa.com website. To know more about how to apply or the required documents visit the website now.
iVisa.com Recommends
Many cities and towns of Hungary have preserved their historical attractions and display culture and traditions. When you are in Hungary you can always find beautiful mountains, lakes and rivers and valleys. A visit here provides you with great opportunities for outdoor activities like hiking or a nature walk. iVisa.com recommends you explore the history and culture of Hungary. Visit Buda Castle in Budapest, the original building of which was destroyed in the siege of 1686. When you visit this castle you will understand why this city is popularly known as the 'Paris of the East.
The Danube River that flows through Budapest and divides it into two is a popular choice to view the beautiful sunset and view the towns of Buda and Pest. Freedom Bridge is a popular spot amongst the locals to enjoy the view. You can also enjoy a great time in a Turkish Bath or a Thermal Bath. While you are exploring be sure to visit the Hungarian Parliament Building in Budapest.
Apply for your Schengen visa for citizens of Chad today on iVisa.com to explore the beauty of Hungary.