The Schengen area comprises a total of 26 countries that cover most of Europe. Entry into this area is only possible for Chinese citizens with a Schengen visa, which is a short stay visa for business and tourist purposes. If wish to visit any of the member countries of the Schengen Area you need to get your Schengen visa for citizens of China. iVisa.com will help you to obtain your visa online without any hassle.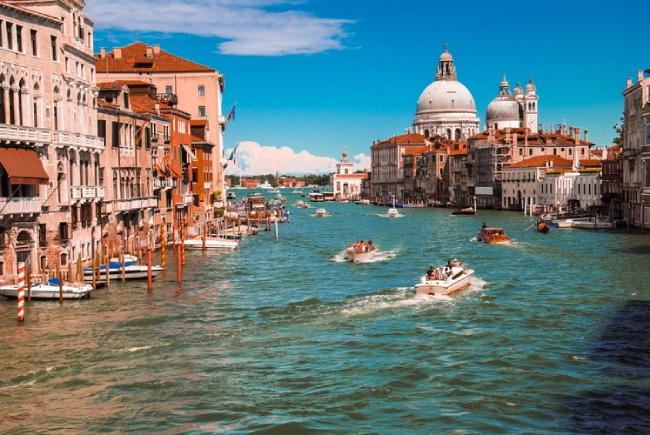 iVisa.com explains the entire process of the online application which can be completed within a few minutes. The form is easy to fill.The process is made easy and trouble-free and you can apply for a visa from anywhere in the world or while simultaneously doing some other task. iVisa.com saves you unnecessary hassle of running around to get approvals from the government.
What are the steps to apply for a Schengen visa?
The first step is to visit iVisa.com website.
Find the application form
Fill in the required details and recheck the form for any errors that may have occurred then pay the fee.
Upload the necessary documents and submit your application.
iVisa.com will review your application to make sure you are eligible for applying and send it for further processing.
Your approved visa gets sent to you via email.
Why make advanced applications?
Advanced application is suggested because it gives you an advantage over time. When you apply beforehand you can forget about this dull task until you're ready to head off. If your application gets rejected due to any errors then you will have enough time to apply again for your visa.
Frequently Asked Questions
Do I need a Schengen visa if I have a passport?
Yes, in addition to the passport from the country of your residence you will require a Schengen visa for citizens of China if you want to visit any of the countries in the Schengen area. Both these documents are mandatory.
What are the processing costs for the Schengen visa?
Standard Processing is the most basic form of processing and costs the minimum.
Rush Processing gives you a faster option than standard and the cost is also higher in comparison.
Super Rush Processing is the fastest but the most expensive way to get your application processed.
What is required to apply?
A valid passport.
Your photograph.
Filling the application requires a valid email address.
Any payment options like PayPal or credit or debit cards to pay the processing cost.
For how much time can I stay in the Schengen area?
Schengen visa for citizens of China allows you to stay for a period of 90 days per entry. It is used for business and tourist purposes. You can apply for your Schengen visa through iVisa.com
How long is the visa valid for?
The Schengen visa for citizens of China is valid for a maximum time of 180 days from which you can stay for only 90 days in the Schengen area. Hence, it is recommended that you make the application in such a manner that it stays valid throughout your visit.
Is iVisa.com safe to use?
Yes, iVisa.com is a convenient, protected, and easy-to-use website. You can use the website to obtain your Schengen visa for citizens of China if you want to travel to any of the Schengen countries. Your information stays safe and the process to applyis hassle-free.
Where can I get more information?
If you want to obtain more information on Schengen visa for citizens of China visit the iVisa.com website to apply.
iVisa.com Recommends
iVisa.com recommends you to take a ride on a gondola through the waters of Venice. Although it may be a cliché thing to do, it tops the list for every tourist that visits Italy. If you are a nature lover, get ready to take a hike at the Cinque Terre which connects five towns in Italy. Spring and fall are the best times of the year for this hike if you want to avoid crowds. You can also tour the Tuscan hills by car or by bicycle to be closer to nature. Seeing an Opera in Verona's Roman Arena is a must when you are in Italy. Even if you are not a huge fan of opera it's once in a lifetime experience to watch a production at that grand scale. To experience the actual history, visit the ancient sites of Rome, and take an in-depth tour to learn about the history and culture of the mighty Roman empire.
Get your Schengen visa for citizens of China online by filling the application on iVisa.com.