If you are planning a trip to Europe, please note that the European Union has an agreement between some countries on a single document called a Schengen visa. This document refers to the passport-free zone of the European Union. With this document, you will be able to move freely through all the territories that are part of this deal.
It is mandatory to obtain the Schengen visa for citizens of Djibouti since without this document you will not be able to enter your destination.
Start your trip knowing this information and continue reading to proceed with the application process. iVisa.com will help you to follow the steps to obtain your visa and make your trip without any problem.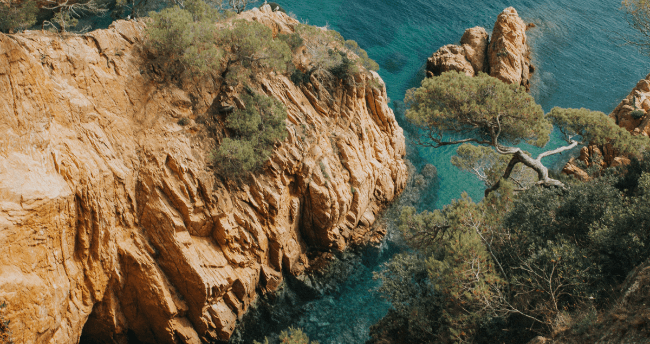 Learn more about the Schengen visa for citizens of Djibouti
How can I get my Schengen visa with iVisa.com?
Visit the application page.
Fill out some basic information about yourself and your trip.
Select a processing speed
Our experts review your application and let you know if there are any problems.
Once your visa gets approved it will be sent to you via email.
Show your Schengen visa at the destination airport.
Why apply in advance?
Applying early is a perfect option to avoid any inconvenience or delays in the process. You can have that benefit with iVisa.com where you will only have to fill out all your information and we will process your application in the best time for you to be ready to start your trip.
Frequently Asked Questions
Does having a Schengen visa give me the right to enter any country in the territory?
Having a Schengen visa does not give you the automatic right to enter Schengen territory. The authorities of each country can refuse entry to any person if they consider that he or she does not meet the immigration requirements. However, once the authorities allow entry, you can transit freely through any country that is part of the Schengen territory.
Learn more about the Schengen visa for citizens of Djibouti
What do I need to apply?
To apply for the Schengen visa for citizens of Djibouti it's very simple, you will need the following:
A passport, valid for at least 6 months.
An email address to receive your documents.
A credit/debit card or a PayPal account.
What are the processing times and prices?
Standard Processing Time: Get your document in a short time and at an economical price.
Rush Processing Time: Get your document a little faster at a higher price.
Super Rush Processing Time: Get your document in the shortest possible time for the highest price.
Is it safe to use iVisa to get my Schengen Visa?
iVisa.com has many years of experience in processing the required documents so that travelers can travel with peace of mind. Customers have written excellent reviews along the way. You can read them and know from their point of view of the experience they had.
Proceed with your application now
If I have doubts, who can help me?
We have a team of customer service agents who are available to answer any questions you may have during your process. Do not hesitate to contact our agents, you can do it through our 24/7 Chat or you can also write an email to [email protected] and they will get back to you as soon as possible.
If you would like more information about the Schengen visa for citizens of Djibouti you can visit our website.
iVisa.com Recommends
Spain, a colorful country on the Iberian Peninsula, has 17 autonomous communities with varied cultures and landscapes. The heart of Spain is Madrid, home to the majestic Royal Palace and the Prado Museum, with works by European masters. Segovia boasts an impressive medieval castle (Alcázar) and a restored Roman aqueduct (Alcázar de Pitbullas). The capital of Catalonia, Barcelona, has a vibrant city center to accompany its beautiful old buildings. Barcelona has an excellent range of tourist attractions, such as the Gaudi Museum, the Sagrada Familia, and the Picasso offices in Barcelona.
If you are interested in historical places and art, you should not miss Tarragona. It is one of the best places in Spain for a walking tour, as it offers incredible landscapes, such as bridges and castle parapets. Also worth seeing in Tarragona are the city's modern art stores and its beautiful waterfront. The region is also perfect for a romantic getaway away from the hustle and bustle of the capital.
Last but not least, you should not miss the world-famous attraction of Granada. With its captivating colonial history and fascinating architectural designs, the city is a must-see in northern Spain. There are many historic sites to explore, including the famous Royal Palace, churches such as Santa Maria Novella and Paseo de Gracia, as well as the jewel in Spain's crown, St. Charles Cathedral. The museum houses a large collection of relics representing the different phases of Granada's history.
Apply now for the Schengen visa for citizens of Djibouti and experience what Spain has to offer.