If you are a citizen of Ecuador and wish to travel to Europe, keep in mind that you can plan to stay for a long period of time and visit several countries since with the Schengen visa you will be able to move freely through all the countries that are part of this agreement. Basically, you will be able to stay up to 90 days within the territory for tourism or business purposes.
Start planning now this great experience with the help of iVisa.com where you can apply online. We have a group of experts that will be your best support and will review your application in detail to achieve a perfect application.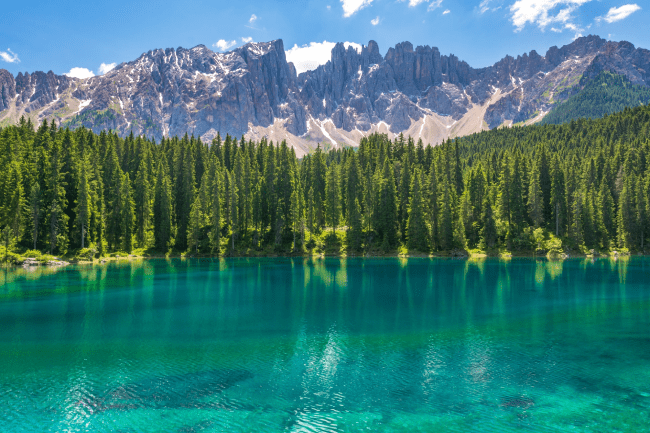 If you want more information about the Schengen visa for citizens of Ecuador visit us Here and we will help you.
How can I obtain the Schengen Visa for citizens of Ecuador?
The iVisa.com team wants to make the application process easier for you with a few simple steps:
Fill out the Application Form with all the information.
Select the processing time according to your requirements and pay it with a credit card or PayPal account.
Our experts will process your application, and you will receive your requested document in your email inbox.
Present your passport along with the Schengen Visa when you arrive at the airport.
Learn more about the Schengen visa for citizens of Ecuador and get ready for your adventure!
Apply in Advance
The application form for the Schengen Visa for citizens of Ecuador can be completed on our platform. Visa.com has the option to apply in advance, this means that you can submit your application even months before you start your trip. The information will be stored in our database and will be processed when the time is best for you so you don't have to rush.
Frequently Asked Questions
What does the Schengen Visa mean?
The Schengen Visa for citizens of Ecuador is a single entry visa that allows tourists to enter the Schengen area, which constitutes 26 countries, for a maximum of 90 days. During that time you can move freely within the countries that make up the Schengen area.
What are the processing times and fees?
This option will depend on your priorities and requirements. you will find three options.
Standard Processing Time: This is the standard option that allows you to obtain your document in the most affordable way but in the longest time period.
Rush Processing Time: you can get your document in a shorter time with this alternative, but the price is a little higher than before.
Super Rush Processing Time: This is the most expensive option because it allows you to receive your document in record time.
Is iVisa.com to be trusted??
There is no doubt about it. iVisa.com has helped many travelers from all over the world to process their visas, our services are excellent and every customer receives personalized attention when required. Go to the comments section and confirm that we have the right experience to help you.
We know everything about the Schengen Visa for citizens of Ecuador.
Apply Here and find out.
Can I get support with iVisa.com?
To learn more about the Schengen visa for citizens of Ecuador you can contact us. Customer service agents are available 24/7 to provide answers to all your doubts and assist you during the entire process. Do not hesitate to get in touch with an agent if you need it!
iVisa.com Recommends
If you obtain your Schengen visa for citizens of Ecuador you will be able to enter Italy without any problem and you won't miss the wonders it has to offer.
Italy is one of the most sought-after European countries and for good reason. Italy, a huge Mediterranean coastline with a very long, eastern border, has made a strong impact on Western civilization and cuisine. Its capital, Rome, is the home of the Vatican and other major monuments and historic art. Other major cities include Florence, home of Michelangelo's" David" and Brunelleschi's Duomo, Venice; Milan, Italy's fashion capital; and Rome itself.
One of Italy's top cities, Rome is a must-visit. Rome is also a popular vacation destination among those who are looking for beauty and culture as well. The famed Sistine Chapel is a must-see and you can even rent a scaffold to be able to see it from a respectful distance. There are also museums to check out, such as the Natural History Museum or the Pantheon, both of which are very important historical sites and monuments. Other historical sights include the Vatican, where you can enjoy an audience with the Pope, visit the Vatican Museums and the Papacy Museum.
Florence and Tuscany are also must-visit cities for any tourist wanting to see Italy's rich history. Florence and Tuscany are home to some of the world's most beautiful art, architecture, and churches. Florence is also a popular tourist destination and hosts the University of Florence. Other great places to visit in Italy include Rome, Milan, Venice, and Pisa.