As a citizen of Egypt if you are planning to visit the Schengen territory you must have a visa to enter and visit the countries that are part of this agreement. It is important that you know what you need in order to plan your trip with the proper documents.
By applying through iVisa.com you will have 24/7 support to process your documentation and get the right processing time according to your needs.
If you want to learn more about the Schengen visa for citizens of Egypt continue reading this article.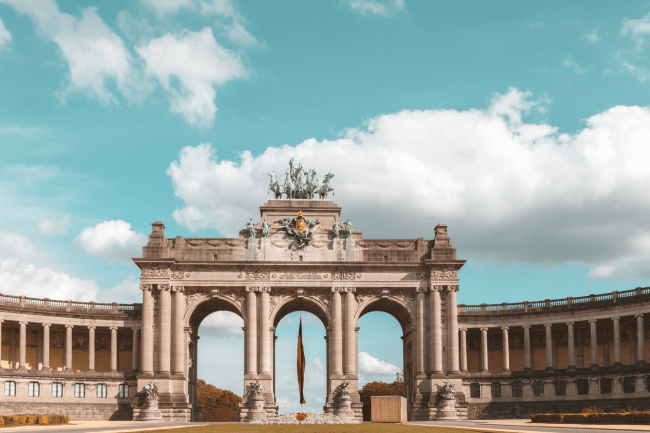 What are the steps to obtain a Schengen visa for Citizens of Egypt
Visit iVisa.com and complete the application form.
Proceed to pay with a Paypal account or credit/debit card according to the processing time you need.
Your application will be reviewed by our team to verify that everything is in order.
Obtain your document via email and print it.
Show your passport with the Schengen visa at the airport.
Learn more about the Schengen visa for citizens of Egypt and get ready.
Apply in advance?
Applying in advance for the Schengen visa for citizens of Egypt means you have a perfect and mistake-free application. All you have to do is fill out the form with your basic information and travel dates and iVisa.com will have your document ready in a timely manner.
Frequently Asked Questions
What does the Schengen Visa mean?
Before planning your trip to Europe, you should understand what the Schengen visa for citizens of Egypt is. It is a mandatory travel visa required by the European Union for Egyptian citizens traveling to the Schengen territory. It is a single entry visa that allows the holder to enter the Schengen area for a maximum of 90 days.
What documents do I need to present for the Schengen Visa?
You will need an email address to apply with us.
Current valid Passport.
PayPal account or a credit/debit card to pay the processing fee.
Start your application now for the Schengen visa for citizens of Egypt .
What are the processing times?
iVisa.com manages three alternatives that you can select from depending on your budget and waiting time. In order to get the Schengen visa for citizens of Egypt with us, these are the options:
Standard Processing Time: Obtain your document in a short time and at an affordable price.
Rush Processing Time: Obtain your document a little faster at a higher price.
Super Rush Processing Time: The most expensive solution but in the shortest possible time.
Learn more about how to get your Schengen visa.
Can I trust iVisa.com??
iVisa.com is a very secure platform because we have established the highest security measures for our processes. In the comments section you will find more details about how our services work.
Start your application now for the Schengen visa for citizens of Egypt .
Can I get support with iVisa.com?
Our customer service team is always available to answer any questions you may have, as well as provide guidance during and after your process. Feel free to contact us at any time of the day to solve all your doubts related to the Schengen visa for citizens of Egypt
iVisa.com Recommends
Belgium is known for its beautiful historic cities, magnificent Renaissance architecture, and for being the headquarters of the European Union and NATO, as well as a major tourist destination. The country has many unique areas, such as Dutch-speaking Flanders to the west, French-speaking Wallonia to the east, and a German-speaking population to the south. The bilingual capital, Brussels, also has elegant art-nouveau buildings and ornate guildhalls on the Grand-Place. Brussels is the ideal place for both sightseeing and nightlife. Antwerp is another popular tourist destination in Belgium, located on the Scheldt River. It is famous for the Amstschot Hotel, which was built in 1796 by the French King Louis XIV. The Amstschot is an excellent place to practice all kinds of water sports, from sailing to bungee jumping. The river is home to many prestigious water sports resorts, such as the Antwerp Yacht Club, the Flanders Canal Cruise, the Belgian Yacht Company's Lampederen Classic Yacht Regatta, the Belgian Leisure Yacht Club, and Belgian River Cruises. Brussels has a lot to see and offers an unforgettable European experience. If you have decided to travel to Belgium, whether for business or pleasure, you need to know what you can do and what you need to do in order to enter this wonderful country without any problems.
Visit our website and learn everything you need to know to start your trip to Belgium, especially in order to obtain the Schengen visa for citizens of Egypt.