If you are planning a trip to Europe, keep in mind that if you are a citizen of Eritrea, it is mandatory to have a Schengen visa to access these countries and enjoy a trip where you can experience many cultures and places. The Schengen visa for citizens of Eritrea is a document that you can easily obtain. Through iVisa.com you can process it 100% online, just go to our website and learn all the requirements, and our platform will manage your process.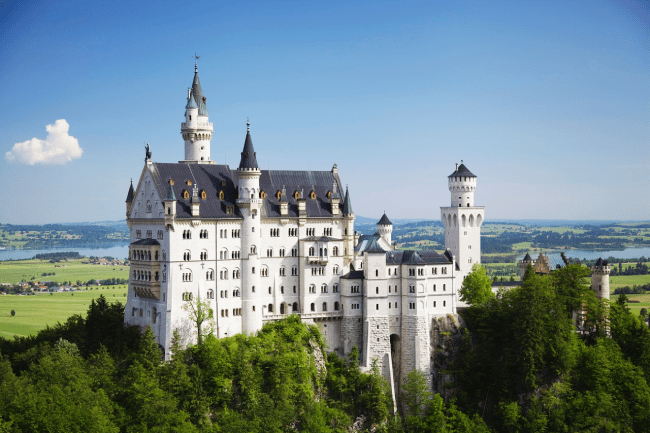 Continue reading this article as it will give you all the requirements you need to apply in an easy way.
How can I get my Schengen visa through iVisa.com?
Visit the application page.
Fill in some basic information about yourself and your trip.
Select a processing speed and proceed with payment.
iVisa.com experts will review your application and let you know if there are any problems.
Receive any document via email.
Print and show your passport with the Schengen visa at the airport.
Get your Schengen Visa with iVisa.com.
Why apply in advance?
You can apply for the Schengen visa for citizens of Eritrea today. The advantage of applying early is that iVisa.com can process your travel documents in a timely manner. Find out more about applying for the Schengen visa and start your application now!
Frequently Asked Questions
What does the Schengen Visa mean?
Before planning your trip, you should understand what the Schengen visa for citizens of Eritrea means. It is a mandatory travel document required by the European Union for citizens of Eritrea traveling to any country that is part of the Schengen state. This is a single-entry document that allows its holder to enter the territory for a maximum of 90 days.
What documents do I need to present for the Schengen Visa?
Two recent photos with white background.
Current valid Passport.
Hotel reservation or invitation letter.
Proof that you have sufficient funds to support yourself during your trip.
PayPal account or a credit/debit card to pay the processing fee.
An email address.
What are the processing times?
Standard Processing Time: The slowest but most economically accessible option.
Rush Processing Time: This option is a little more expensive but you will receive your document in less time.
Super Rush Processing Time: The most expensive solution we can offer but it will give you the confidence of getting your product almost instantly.
Can I trust iVisa.com?
Absolutely! iVisa.com has many years of experience where they have managed thousands of processes for their clients. We invite you to take a look at the comments of the customers where they recount their experiences.
Can I get extra support from iVisa.com?
If you need help with the form to apply for the Schengen visa for citizens of Eritrea you can contact the support agents who will provide assistance. The platform has a chat available 24/7 to solve all the doubts you may have.
iVisa.com Recommends
If you obtain your Schengen visa for citizens of Eritrea you will be able to enter Germany and explore this historic country.
Germany is a central European country with a vast landscape of mountains, rivers, sea beaches, and forests. It has more than two millennia of history. The Brandenburg Gate, Germany's tallest building, attracts millions of visitors every year. Germany's most developed cities are Munich, Berlin, and Frankfurt. Berlin has the world's highest subway, Düsseldorf, and most of Germany's art galleries, are located here. The Frankfurt International Exhibition Center hosts an annual festival of contemporary art, music, and dance.
Germany has numerous medieval castles, towns, and monasteries that offer excellent attractions for tourists. The most famous German castle is probably Eustach-wiges, near Passau. Many of Germany's towns and castles have beautiful gardens and palaces within walking distance of their main towns. Most German cities have museums, art galleries, and historic buildings that provide insight into Germany's history and culture. Several of Germany's largest cities have important historical monuments, such as the Castle Church of Wittenberg Castle, which is a UNESCO World Heritage Site.