As a citizen of Gabon, you should know that if you want to travel to any country in the Schengen territory you need to obtain a visa because it is an indispensable document to enter this area. Start planning your trip by reading all the information about the Schengen visa for citizens of Gabon. With iVisa.com you can have peace of mind because we help you to organize your trip and get your Schengen visa, so you can enter and leave each country without any problems.
Keep in mind that you must be well informed of all the requirements to apply. But don't worry because that's what we are here for.
Trust our services and start this trip as soon as possible.
Start your application now for the Schengen visa for citizens of Gabon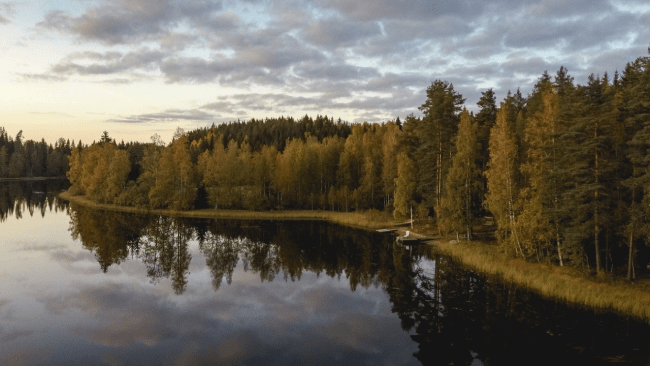 What is the process to acquire my document with iVisa.com?
To process your Schengen visa for citizens of Gabon, you should consider the following:
Fill in the application form with all the required information.
Select the processing time according to your needs and pay with a credit card or PayPal account.
Get your Schengen visa form by email.
Present your passport and Schengen visa upon arrival at the airport.
Apply in Advance
Applying for your Schengen visa in advance is a great advantage for you as you will be able to plan your trip and avoid any inconveniences in the future. With this option provided by iVisa.com, you will be able to have control of your documents and a follow-up of your application. By the time you travel, you will have all your documents up to date to start your adventure!
Frequently Asked Questions
What does the Schengen Visa mean?
The Schengen visa for citizens of Gabon is a single entry visa that allows you to enter the Schengen area for a maximum of up to 90 days. The iVisa.com service includes the processing of the form and the provision of a preparation guide of the steps you must follow to obtain your Schengen visa.
What do I need to apply for the Schengen visa?
To apply for the Schengen visa for citizens of Gabon you will need to meet the following requirements:
A passport, valid for at least 6 months.
An email address to receive your documents.
A credit/debit card or a PayPal account.
What are the processing times?
Standard Processing Time: With this option, you will get your document in the slowest time but at the most affordable cost.
Rush Processing Time: It is more expensive than the standard, but you save time.
Super Rush Processing Time: The most expensive solution out there but gives you the confidence of getting the product instantly.
How secure is it to apply with iVisa.com?
The main reason our customers choose iVisa.com's services is the security of our procedures. Our customers consistently rate our services with excellent reviews which you can find here.
For this reason, we invite you to start your application for the Schengen visa for citizens of Gabon.
Where could I find more information?
If you need more information about the Schengen visa for citizens of Gabon you can contact our support team who are available 24 hours a day, 7 days a week for any questions you may have and will be able to assist you with any requirements.
iVisa.com Recommends
Finland is a large Scandinavian country bordering Russia, Norway, and Sweden. It shares a border with the Gulf of Finland. Its capital, Helsinki, occupies an eastern peninsula and surrounding islands in the Baltic Sea. The city is home to the world's largest ice-blue sea turtle, the breeding place of several endangered species, and beautiful botanical gardens.
Finland has a tropical wet and dry climate. If you are looking for an ideal vacation destination, another thing you should consider in Finland is its large number of outdoor activities. If you are a sports enthusiast and you are planning to spend your vacation in Finland, you have got the destination right. You have numerous options when it comes to Finland, you can spend your vacation at an outdoor swimming pool, hot air ballooning, sauna, outdoor museum, or any other activity that makes your heart beat faster.
This country has a wide variety of activities for every tourist. There is something for everyone and for every season. If you are thinking of a place where you can relax but also get to know new cultures and traditions, then Finland is the perfect destination for you.
Get your Schengen visa for citizens of Gabon and enjoy this great place.