If you are looking to travel to Europe you should be aware that there is an international agreement called the Schengen visa that will allow you to visit 26 countries. It is a visa that when you obtain it you will be able to stay for a period of up to 90 days within the territory. Normally this visa is for tourist purposes. Now that you know this you can continue reading this article and start planning your next trip. iVisa.com will help you to apply for a Schengen visa in time and without much effort.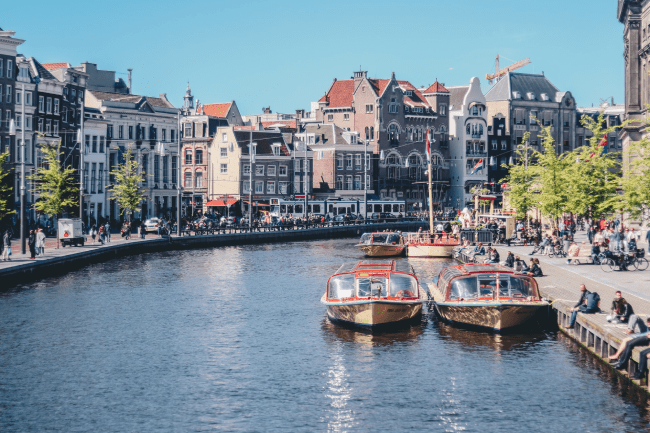 To Learn more about the Schengen visa for citizens of Gambia, please refer to the following sections.
How can I get my Schengen Visa with iVisa.com?
Visit our website and proceed by filling out the form with your personal data and travel information.
Select the processing speed that adjusts to your needs.
Our experts will review your application and inform you if there are any additional requirements.
Once your visa is approved, it will be sent to you by email.
Show your Schengen visa at the destination airport.
Apply in advance
If you apply early for the Schengen visa for citizens of Gambia, it can be very beneficial as you will avoid any inconvenience or delay in the process. You can have that advantage with iVisa.com where you only have to fill out all your information and we will process your application in the best time for you to be ready to start your trip.
Frequently Asked Questions
Does having a Schengen visa give me the right to enter any country in the territory?
Having a Schengen visa does not give you the right to enter the Schengen territory. You must meet all the requirements requested by the immigration authorities as they may deny you entry to the Schengen territory. However, once the authorities allow your entry, you will be able to transmit freely through any country that is part of this area.
Learn more about the Schengen Visa for citizens of Gambia
What documents do I need to provide to obtain the Schengen visa?
Scan of your valid passport: A scanned copy of your valid passport is essential to proceed with your process.
Valid email address: Our team will send you the document by email, so you must provide a valid email address.
Payment method: you can pay via Paypal or with your valid credit or debit card.
What are the processing times and prices?
Standard Processing Time: Get your document in a short time and at an economical price.

Rush Processing Time: Get your document a little faster at a higher price.

Super Rush Processing Time: Get your document in the shortest possible time for the highest price.
Is it safe to use iVisa.com to get my Schengen Visa?
iVisa.com has many years of experience in processing the documents necessary for travelers to travel with peace of mind. Customers have written excellent reviews along the way. You can read them and learn from their point of view about the experience they had.
Let iVisa.com take care of everything and start your trip now
If I have doubts, who can help me?
Our customer support team is available at any time for you. They will answer any questions you may have during and after your process. Feel free to contact them through our 24/7 Chat or you can also write to us at [email protected].
If you want more information about the Schengen visa for citizens of Gambia you can visit our website.
iVisa.com Recommends
Amsterdam is the capital of the Netherlands and home to some of the world's most creative architecture, a spectacular canal system, narrow streets, and grand gabled facades across this vibrant city. A must-see on any list of top European destinations, Amsterdam boasts some of the world's best museums and bars, and a tradition of live music, as well as one of the largest art museums in Europe. The vibrant Art Deco district has a wide variety of cafes, restaurants, and venues. Cycling is also key to the character of this vibrant city, and there are many bike paths throughout the city.
For those interested in nightlife, Amsterdam boasts some of the oldest bars in Europe, where you can experience Amsterdam's nightlife firsthand. Some of these bars/clubs have been open for centuries, while others were established during the Gold Rush when workers commuted from their homes in the Dutch countryside to the bars of Amsterdam. The interior design of these old Amsterdam bars is unlike anything else in the world, with their colorful and unique paintings, intricate designs, and beautiful fabrics. While Amsterdam's nightlife is perhaps the best part of the city's tourist experience, the best part may be doing it! The city offers something for everyone, from museums and art galleries to exciting canal cruises and Amsterdam nightclubs. No matter what you're looking for, you'll find it in Amsterdam.