Exploring Europe is an excellent idea because there are many advantages of doing so. Moreover, it would likely be the best vacation ever. Nonetheless, it requires you to have the Schengen Visa for citizens of Guinea-Bissau to achieve your travel dream. The process might be tiresome because of the time-consuming paperwork that can be a headache if you don't know exactly how to obtain your document. For that reason, iVisa.com is here to guide you through the process.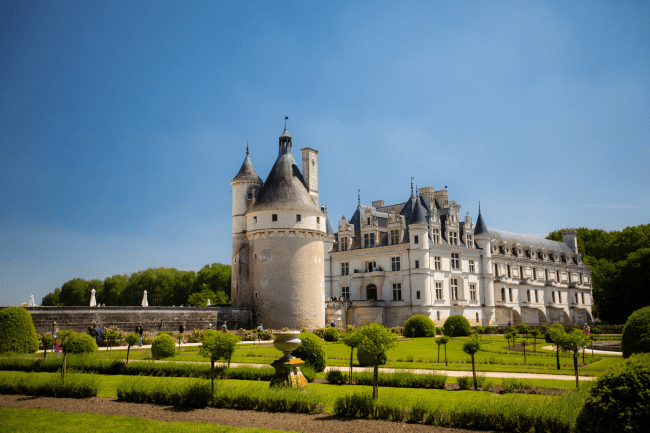 What are the steps I should follow to get the Schengen Visa for citizens of Guinea-Bissau?
iVisa.com knows how annoying it is to complete confusing procedures to obtain your travel documents. That's why we prepared a simple guide that will make your experience even better. Our team will take care of the hard work while you wait patiently at home.
You will have to fill out the short application here and tell us more about yourself and your visit to the Schengen area. While doing so, you will need to choose the processing time for the service you're about to receive.
Pay the fees for your travel documents. You can use any of your debit/credit cards or just your PayPal account.
Upload all required documents, including your scanned passport, and send your form once you feel ready.
That will be all! iVisa.com simplified the lengthy procedure to three simple steps for the Schengen Visa for citizens of Guinea-Bissau.
Why should I apply in advance?
Traveling requires preparation to obtain your documents before your arrival. It means that you should really consider starting the process right away to get ready for your future vacation.
Find out more about the Schengen Visa for citizens of Guinea-Bissau in our FAQ section.
Frequently Asked Questions
Could you explain more about the Schengen Visa for citizens of Guinea-Bissau?
The Schengen Visa for citizens of Guinea-Bissau is a required travel document that grants its holder the possibility to stay in the Schengen area for a predetermined time. There are three kinds of visas: Single, Double, and Multiple Entry. Starting the process is tedious at times because it usually takes a lot of time to complete. For that reason, iVisa.com will guide you with the paperwork, making a simple procedure.
What are the requirements to start the process?
We know it is pretty frustrating getting the required documents for the Schengen Visa for citizens of Guinea-Bissau. That's why iVisa.com designed the following list of items you should follow while applying.
Your email address.
A valid passport with at least six months of validity before your departure.
A valid payment method.
How much does it cost to use iVisa.com?
You may be concerned about the prices and time waiting to receive our assistance. That's why iVisa.com designed three processing alternatives based on your needs.
Standard Processing Time: It is an affordable choice for an average time waiting.
Rush Processing Time: For a higher fee, you'll receive a faster service.
Super Rush Processing Time: It has the highest price, but you receive the fastest service.
Is iVisa.com a safe platform?
Yes, it is! iVisa.com is a reliable alternative for those looking for a straightforward procedure to get the Schengen Visa for citizens of Guinea-Bissau. Our experts will guide you, so you don't have to spend hours filling out questionnaires that make the process hard to understand. If you're doubtful about it, you can check our clients' reviews here, so you have peace of mind.
I have more unresolved questions; how can I find out more?
If you want to learn more about the Schengen Visa for citizens of Guinea-Bissau and how iVisa.com can help you with it, you can reach out to our customer service team. They will clarify all your inquiries about it. If you made a typo or you want to discuss changing your information, you can contact them without hesitation at any time.
iVisa.com Recommends
Visiting the Schengen countries means that you should visit France, one of the most remarkable destinations for those planning to undertake new travel adventures. However, you might be in a dilemma deciding which place to visit first during your stay in this magnificent country. Don't overthink it because iVisa.com will recommend a few areas that will blow your mind.
Exploring France means you should visit the Versailles Palace. It used to be the official royal residence until the French Revolution. One of the most remarkable cathedrals in France is the Sacré-Cœur. It is located in Paris, and its impressive architecture will surprise you. One of the most important and world-renowned icons of France is the Eiffel Tower.
During your stay in Paris, you cannot miss the Louvre Museum. It has modern architecture, and it is one of the largest art museums and historical attractions for tourists arriving in the country. If you're a history lover, you will love looking at the historical paintings that used to belong to remarkable figures.
As you can see, France is the perfect place to visit for anyone wishing to have a great time. However, it requires having your travel documents.