The process of getting the Schengen Visa for citizens of Lesotho might be one of the most difficult ones because of the difficult questionnaires you will need to fill out. Luckily, iVisa.com is here to help you with it while you wait patiently at home. Sounds easy, right? You can start with the process whenever you want, so you avoid the possible headaches you may have from tedious paperwork.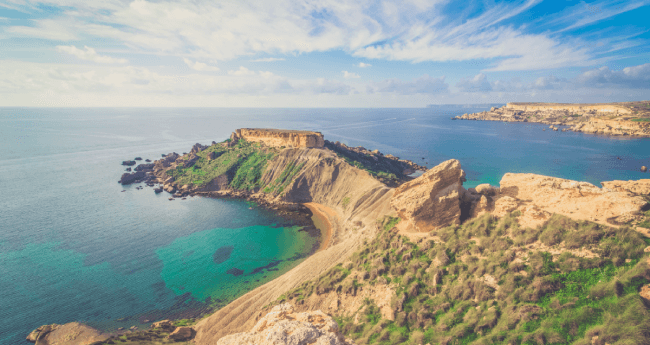 What are the steps I should follow for the Schengen Visa For Citizens Of Lesotho?
It is a piece of cake! We prepared a three-step process that usually takes ten minutes to complete.
Fill out the application form with your information together with your trip details. Don't forget to choose the processing times for your service (standard, rush, or super rush).
Pay the required fees. You can use any of your preference's credit/debit cards or use a PayPal transfer.
Upload the required documents, and submit your request.
As you can see, getting the Schengen Visa for citizens of Lesotho is pretty simple.
Why should I apply in advance?
If you want to avoid any possible headaches with delays or inconveniences that may happen during the process, you should apply right away. We can
Check out more details about the Schengen Visa for citizens of Lesotho in the following lines.
Frequently Asked Questions
What do I need to know about the Schengen Visa for citizens of Lesotho?
The Schengen Visa for citizens of Lesotho is a required travel document that grants the possibility to visit any Schengen country for ninety days in 180 days. It is for business and tourism purposes, so if you plan to stay in any Schengen country for a more extended stay (work, study, or live), you will need another kind of visa. If you plan to visit the Schengen Union to spend your vacations, you will need iVisa.com's help. Our experts will take care of the paperwork while you wait patiently at home. It will be fast, simple and you will have enough time to prepare everything else for your trip. Don't hesitate to apply now.
What are the documents that I need for the Schengen Visa for citizens of Lesotho?
Stop overthinking about tedious paperwork because iVisa.com designed a simple guide that won't be difficult to follow. You will need the essentials to apply now.
A valid passport.
A valid payment method such as your credit/debit visa or PayPal account.
An email address.
How much does it cost to start with the process?
You might be wondering about the prices for our services. However, iVisa.com offers three possible choices that may be of your interest. They are based on your needs, so you will decide whether to choose between a faster service or an affordable one.
Standard Processing: It is a fantastic option for those who plan to get a cheaper service for an average time waiting.
Rush Processing: It is the best choice if you're looking for a quicker service, but you will have to pay a higher tariff.
Super Rush Processing: You receive your document ASAP, but you pay the highest fee.
Should I trust iVisa.com?
Yes, you should! iVisa.com is a fantastic choice if you're looking for a better way to get the Schengen Visa for citizens of Lesotho. Our team will guide you throughout the process, so you won't have to worry about the overwhelming paperwork. If you're concerned about the safety of your information, you can entirely trust us. Our platform will protect your data from any leak to third parties. You can learn more about it by reading the reviews from our satisfied customers.
I have more questions; how can I find out more about the Schengen Visa for citizens of Lesotho?
If you need more assistance to learn more about the Schengen Visa for citizens of Lesotho, you cannot hesitate to chat with our support team now. They will clarify any questions or doubts related to the document. You can also submit them a message to [email protected] if you prefer.
iVisa.com recommends
Would you like to travel and enjoy the best vacation of your life? If your answer is yes, we recommend you to visit Malta. Despite being a small country, it is an incredible country that you will love, and you will want to visit it more than once. That is why iVisa.com recommends a couple of places that will be of interest to you.
Malta is known worldwide for being a Mediterranean country with an unmissable natural beauty. If you decide to travel to this country, you will have to visit the Blue Lagoon. Its crystal clear waters, along with the fascinating views, will be the perfect place for you to enjoy the best vacation ever. We recommend you visit it in summer and bring your equipment because the prices are very high when you arrive in the high season.
Other natural places that you will love while you are in Malta are Comino and The Blue Window.
As you can see, Malta is a fantastic country full of natural treasures that you will love and enjoy during your vacation period. However, you will need your travel documents before embarking on your adventure to this beautiful country that will be your next destination.