The Schengen Area is a passport-free travel area were travelling for trade and tourist purposes can be done without a visa. But this is applicable for the member countries only. If you are a resident of Myanmar and you want to travel to the Schengen Area you require aSchengen Visa for Citizens of MYANMAR. To obtain your Schengen visa online without any trouble; visit the iVisa.com website.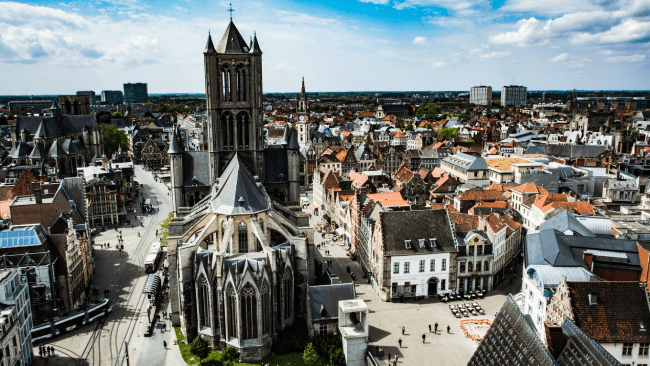 The iVisa.com website provides you with an application process that can be completed within a little time. The process is simple and easy and you can apply for a visa sitting anywhere in the world. iVisa.com makes the whole process trouble-free and effortless for you.
What are the steps to apply?
First, visit iVisa.com.
Fill the Application form
Fill in the required details and make sure to recheck the form for errors.
Upload the necessary documents and then submit your form.
iVisa.com website will then review your application.
Your approved visa will be sent to you via email.
Why apply in advance?
Doing the application for your visa in advance gives you the advantage of managing your time well. In case your visa gets rejected on any grounds you will have time to apply again and receive your documents before your planned trip. This is why it is advised to apply in advance for your visa.
Frequently Asked Questions
Why does a visitor need the Schengen Visa?
In addition to your passport from the country of your residence, you require Schengen Visa for Citizens of MYANMAR if you want to visit any of the countries in the Schengen area. Both these documents are mandatory to travel into the Schengen zone.
What are the processing costs?
Standard Processing is the basic form of processing and costs the minimum.
Rush Processing is costlier than standard and gives you your visa comparatively quicker.
Super Rush Processing is the fastest way to get your application processed but it also costs the most.
What is required to apply?
A valid passport.
Your picture in passport size.
A valid email to fill your application
Payment options like PayPal or credit or debit cards to pay the processing cost of your Schengen Visa.
How long can I stay?
The Schengen Visa for Citizens of MYANMAR permits you to stay in the area for a short period of 90 days for business and tourist purposes.
You can apply for your visa through iVisa.com.
How long is it valid for?
The Schengen Visa for Citizens of MYANMAR is valid for a maximum time of 180 days. Hence, it is recommended that you so the application in such a manner that it stays valid throughout your visit. If you want to revisit the area you have to apply for the Schengen visa again.
Is iVisa.com safe?
Yes, iVisa.com is a protected website. You can use the website to obtain your Schengen Visa for Citizens of MYANMAR if you want to travel to any of the Schengen countries. Your information stays safe with this website and the process to apply is hassle-free.
Where can I get more information on the Schengen Visa?
If you want to get more information on Schengen Visa for Citizens of MYANMAR you have to visit the iVisa.com website. To know more about the process to apply or the required documents visit now.
iVisa.com Recommends
World-famous for its chocolates, Belgium is a major attraction for tourists from all around the world. iVisa.com suggests you visit this country to see its well-preserved medieval architecture. The Grand Palace of Brussels, which is now a World Heritage Site, offers a glimpse into 17th-century architecture at its finest. Touring or cruising in the canals of Bruges is something you should do to explore the picturesque locations. Take a look into the historical war that impacted the world when you visit the Battlefield of Flanders. The Tyne Cot Cemetery and the German War Cemetery remind us of the countless lives that were lost when the war was fought. Art fanatics can visit the Horta Museum which is located in the former home and studio of the architect and designer Victor Horta. You can also visit the majestic cathedral of Saint Bavo.
Apply for your Schengen Visa for Citizens of MYANMAR today on iVisa.com.