If you are a Qatari wanting to travel to Europe, you will need to get a Schengen visa. The Schengen visa for Citizens of Qatar will grant you access to the 26 European countries that are part of the Schengen zone. As a strategy to reduce paperwork and anxiety, iVisa.com has designed a fast and straightforward online procedure to obtain your Schengen visa for Citizens of Qatar as soon as you need it.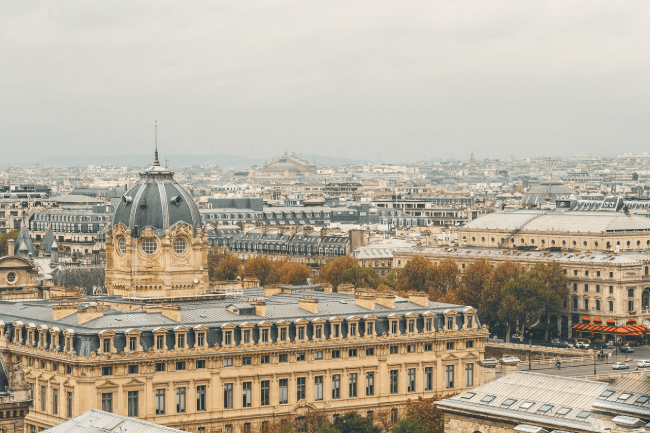 We have created this short application based on our expertise and previous knowledge, and it is available for everyone who wants to save time, money, and effort. To start the process, you must know that authorities issue the Schengen visa for citizens of Qatar according to their travel intentions: tourism, medical assistance, business, family visit, or events attendance. Also, they can allow single, double, or multiple entries.
Where should I start to get my Schengen visa as soon as possible?
Access to our online application form and fill in all your information.
Upload to our platform all the documentation demanded.
Pick the time in which you prefer to receive your Schengen Visa.
Send your application form. Our team will review it and notify you if any action must be taken.
Choose your favorite payment method: Paypal account, credit or debit card
Wait to get your Schengen visa for citizens of Qatar in your inbox.
Print your visa and travel around Europe.
Is it mandatory to apply in advance?
The best you can do is to apply in advance for your Schengen visa for Citizens of Qatar because you won't need to care about this matter anymore. You will leave everything in our hands immediately, and we will even take care that you get your visa exact for your trip dates.
Frequently Asked Questions
Does the Schengen visa have a valid duration?
Yes, the Schengen visa for citizens of Qatar has a valid duration, which is established by the authorities. They will review individually every candidates' profile and history to determine this. We have noticed that first-time candidates tend to get a single or double entry visa valid for 180 days. Meanwhile, candidates with European trips' history have higher chances to get multiple entry visas with 1, 3, or 5 years validity.
Am I allowed to be in the Schengen area as long as the validity of my visa is valid?
Not at all. The time you can remain in the Schengen area responds to the 90/180 rule. This rule states that in a 180 days space of time, you can remain a maximum number of 90 days. It is important to remark that this rule applies to all short-stay Schengen visas, no matter their validity period.
What is the list of documents I necessitate to acquire my Schengen visa?
Certification letter - A letter presenting your travel intentions signed by whoever is inviting you
Valid Passport for at least 180 days - A scanned copy of your passport photo page and a couple (two) white pages to be stamped.
Visas history record in case you have had Schengen visas, include a full copy of all of them
Two white background passport photos - Our team of experts will let you know if they follow government criteria
Flight itinerary - You can insert an itinerary matching your travel desired dates. You do not have to buy the tickets for this.
Bank Statements - to support you get funds for this trip.
International Medical Insurance
Hotel Reservation
Payment method - Pay with your Paypal account, debit, or credit card.
How much is the processing fee for the Schengen visa?
As iVisa.com does not yet offer the Schengen visa for Citizens of Qatar, we are unable to provide the most accurate pricing information. However, we offer the following options for our other travel documents:
Standard Processing Time - Our least expensive option, we recommend this choice if you have some time to spare.
Rush Processing Time - If you're in a little bit of a rush, this is a good pick for you.
Super Rush Processing Time: If you need your document ASAP, then pick our quickest option. It's the most expensive, but you'll have your visa quickly.
How can I get straight help from iVisa.com?
In case you need help or to solve any doubt about us or our procedures, Click here to start chatting with our Customer Support Agents. They are available to support your needs 24 hours a day, the 7 days of the week.
Can I consider iVisa.com a reliable company?
Of course, you can. At iVisa.com, we are always improving our processes to offer our customers the easiest and fastest solutions to get their travel documents. Moreover, we are not new in this market. We have several years of experience backing us and millions of documents processed.
iVisa.com recommends
Visit the Eiffel Tower in Paris. The Eiffel Tower was inaugurated in 1889, the year in which the first centenary of the French Revolution was celebrated. It is considered a symbol of the industrial and technological advance of France of those years. Most people do not know that this construction was not intended to be permanent; it had to be removed at the end of the concession.
For the construction of the Eiffel Tower, around 18 thousand pieces were manufactured. Once construction began, it took five months to build the foundation for the base, while assembling those pieces would take almost two years. When it was opened to the public, the Tower did not yet have elevators. Even so, the success was resounding. Since then, the Eiffel Tower has received millions of spectators.
"The Great Lady", as it is recognized, is the most visited non-free monument in the world. In addition to the possibility of visiting the three floors and the private apartment that the engineer Eiffel made there. You can also attend temporary exhibitions that are held inside of it.