When a Russian passport holder aspires to visit Europe, he or she must know, they will need a Schengen visa for Citizens of Russia to enter the 26 European countries comprising of the Schengen area. iVisa.com is currently offering the easiest way for you to receive your Schengen visa for citizens of Russia through its online application service.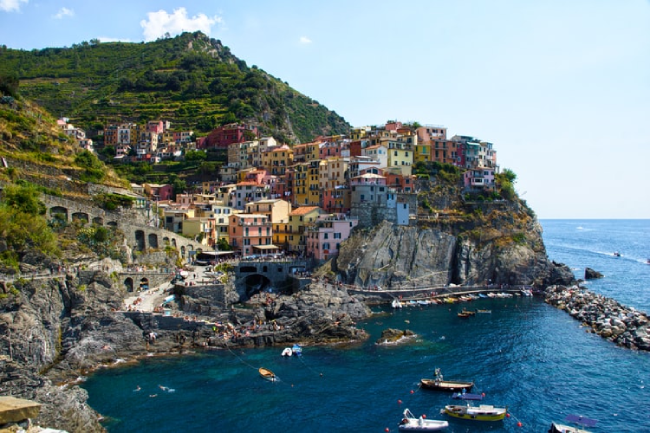 Our online service to get your Schengen visa for citizens of Russia is intuitive and straightforward. The best part is we will do most of the job, and you can even decide the speed for processing your visa according to your needs, budget, and travel itinerary. iVisa.com has been working for several years in the travel documentation industry, so we are ready to assist you in easing your work to get your Schengen visa for Citizens of Russia.
Where should I start to get my Schengen visa as soon as possible?
Write down all your information on our online application form
Upload all the documents that our secure platform requires.
Select the processing speed matching your needs, budget, and travel itinerary.
Submit your form. Our specialists will examine it and inform you if you must do something.
Pay for our services with your Paypal account, credit or debit card
Check your inbox according to your chosen processing speed and get your visa
Print your Schengen visa.
Is applying in advance convenient?
Applying in advance is always convenient. First of all, by doing so, you will stop worrying about it because everything will be under our control. Second, You will receive special assistance in case your application needs it. And finally, we will guarantee you will get your visa on time.
Frequently Asked Questions
When will my Schengen visa for citizens of Russia expire?
The expiration date for the Schengen visa for citizens of Russia will vary according to each candidate's record and profile. Most first-time candidates will obtain a one or double-entry visa that will expire after 180 days. When a candidate has often been travelling to the Schengen zone, he will likely receive a multiple entry visa valid for one, three, or five years.
How long can I stay in the Schengen area within my visa valid time?
All visas, out of their valid time, enable you to stay a maximum time of 90 days in a 180 days space of time. Please consider that the fulfillment of this 90/180 increases your chances to acquire a longer multiple entry visa in your next visa renewal.
What information should I keep in hand to complete my application process quickly?
Certification letter - A note indicating your journeys' objectives. The note must be signed by whoever requests your visit. Valid 180 days Passport - A digital version of your passport photo page and two free sheets for stamping.
Previous visas In case you have had Schengen visas before, include a copy of them
Two Photos with Passport size - Our team of specialists will review if they follow government rules.
Flight itinerary - Attach a tentative itinerary. We suggest that you buy your flight tickets after your Schengen visa for citizens of Russia is approved.* Bank Statements - to show you have enough financial resources to fund your journey
Medical Health Insurance
Hotel Reservation - If staying at a hotel, add your reservation
Payment method - Pay with one of our available methods: PayPal, credit, or debit card.(/italy-schengen-visa)
How much are the fares to process my travel document with iVisa.com?
As iVisa.com does not yet offer the Schengen Visa for Citizens of Russia, we are unfortunately unable to provide exact information on how much it will cost. However, once we are able to offer the Schengen Visa to you, our fees will work in the following way:
Standard Processing Speed - This option is the least expensive, and it's best to pick it iif you have some time to spare.
Rush Processing Speed - If you're in a bit of a rush, pay a slightly higher fee to get your document more quickly.
Super Rush Processing Speed: When you really need your document ASAP, this option ensures the fastest processing speed.
How can I get in touch with iVisa?
To get in touch with iVisa.com to receive further assistance with our online service, please click here to talk with our Customer Support Agents.
Why would I entrust iVisa.com with my data?
iVisa.com operates through a secure and shielded platform that will take care of 100% of your information. Our +1000 clients can let you know here their experience with us and how we delivered millions of travel documents.
iVisa.com Recommends
Enjoy the Tower of Pisa in Italy. For its beauty, history, and fortune, the Tower of Pisa was named a World Heritage Site in 1987. This monument, conceived as a bell tower, is framed in the Romanesque style of the Italian Middle Ages. It is located in the place that the writer Gabriele D'Annunzio once called the square of miracles in Pisa, Tuscany, Italy. The tower of Pisa began to lean as soon as its construction began. However, this did not stop the determination and pride of the city, and more than 800 years later, the tower still stands next to the cathedral or Duomo of Pisa, affirming itself as a true architectural miracle. The "square of miracles" is completed with the Baptistery and the Campo Santo.
The Tower of Pisa receives millions of tourists from all over the world and pays around € 18 to climb to its peak through its 296 very slippery steps. However, local citizens usually do not visit the tower because they believe that they will get bad luck if they go up. Also, they think that from the tower you cannot admire the most beautiful thing in Pisa, its symbol: the tower itself.