If you are a Rwandan citizen preparing your journey to Europe, you should be aware you need a Schengen visa for citizens of Rwanda to enjoy this trip. The Schengen visa for Citizens of Rwanda will give you access to France, Spain, Germany, and the other 23 European nations belonging to this zone. iVisa.com aims that you spend a wonderful time on your trip from the beginning until the end, so we have elaborated an online service to reduce your work and stress in the first steps of your Eurotrip by processing your visa quickly and smoothly.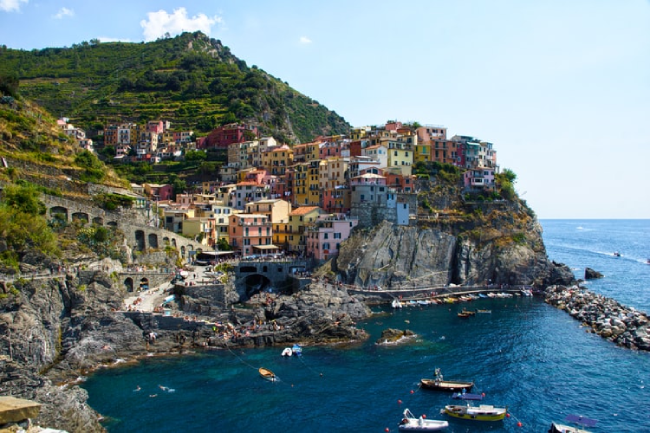 Through our online process, your application will be examined by our team of immigration experts, who will tell you if you should make changes. Obtaining your Schengen visa for citizens of Rwanda has never been so easy.
Start your application to get your Schengen visa for Citizens of Rwanda
How may I begin my application procedure with iVisa.com?
Fill out your data on our online application form
Attach the documentation asked.
Choose your favorite time choice to process your Schengen visa.
Send your application.
Choose a payment method: Paypal, credit, or debit card
Verify your email depending on your selected processing time.
Print your Schengen visa for Citizens of Rwanda
Are there any benefits of applying in advance?
Of course, there are. Applying in advance reduces your work towards preparing your journey to Europe, easing your stress and anxiety. Our team of immigration specialists will take care of the rest, ensuring you receive your visa in your inbox when you want it.
Frequently Asked Questions
For how long will my Schengen visa be valid?
Your Schengen visa for Citizens of Rwanda validity will vary, taking into account what authorities will determine. They will analyze your background and settle a valid time for your Schengen visa for Citizens of Rwanda. Normally, if you are applying for the first time, you will acquire a single or double visa valid for 180 days.
Start filling out Visa application form
For how long may I visit the Schengen zone with my visa?
With any of the short stays Schengen visas you receive, you can stay up to 90 days in a 180 days period. Please, bear in mind that sticking to this 90/180 rule is a great indicator to get multiple entry visas with longer valid periods in your visa renewal.
Apply for your Schengen visa for citizens of Rwanda
What documents will I need to upload while going through my application form?
Certification letter - A letter exposing your travel intentions, signed by who invites you Valid Passport - A scanned copy of your passport photo page showing it is valid for at least 180 days, along with two blank pages for stamping.
Former visas A scanned copy of your previous visas (in case you had them)
Two Size-Passport Photos - with white background. Our team of experts will evaluate if they obey government standards.
Flight itinerary - We highly advise not purchasing your flight tickets until you get your visa approval, so include an itinerary proposal.
Bank Statements - demonstrating your financial balance to travel.
Medical Health Insurance
Hotel Reservation - If sleeping over at a hotel, include your hotel reservation
Payment method - We have available: Paypal, debit, or credit card.
What are the available prices to secure my Schengen visa?
The Schengen Visa for Citizens of Rwanda is currently not available at iVisa.com. However, once it is available, your document will be obtainable according to the following price structure:
Standard Processing Time - This is our most cost-effective option. Choose it if you can afford to wait a little longer for your document.
Rush Processing Time - Need it faster? PIck this option and pay a little more.
Super Rush Processing Time: No time to spare? Then select this speed and pay a higher fee.
Where can I obtain more information on the Schengen visa for citizens of Rwanda?
iVisa.com has a 24/7 available team of Customer Support Agents. You can reach them at any point in the process. They can answer your questions, assist you while you are filling out the online form, and so on.
Is iVisa.com offering a reliable service?
Of course, we are. iVisa.com has been delivering travel documents solutions for thousands of customers for years. We have procured for them millions of travel documents. You can read their experiences with us here
Apply now for your Schengen visa for Citizens of Rwanda
iVisa.com Recommends
Considered as a true symbol of the Eternal City, the Roman Colosseum attracts more than five million travelers per year from all over the world. After its inauguration in 80 AD, the Flavian amphitheater (this is its original name) became the largest in the empire and the flagship of Roman engineering of the time. Two thousand years later, its dimensions and the remains of its complex network of underground tunnels, ramps, and elevators continue to amaze the entire world.
Earthquakes, centuries of neglect, pillage, and from the Middle Ages, its use for various purposes have destroyed much of the structure, but have not managed to strip it of its majesty. Although its state of conservation is not exactly excellent, its remains allow us to dream and imagine how it must have been in its maximum splendor.
Visiting the Colosseum is a whole cultural, historical, and, above all, sensorial experience. For security reasons, the capacity of the Colosseum has been limited to three thousand simultaneous people, something that gives an idea of the amount of public it usually attracts. If you want to avoid queues, especially in times when the city is full of tourists, you have different options, such as buying your tickets on the internet.