If you are from Saudi Arabia and want to go to Europe, you are in the right place. First, you have to know you need a Schengen visa for Citizens of Saudi Arabia. This visa will grant you access to the Schengen area, comprising more than twenty European countries. At iVisa.com, we are here to assist you in securing your Schengen visa for citizens of Saudi Arabia with next to no effort and quickly.
Besides providing a fast and reliable online service, our prices are cost-efficient and can adjust to any budget. They are calculated according to the processing time you require your Schengen visa for citizens of Saudi Arabia to be ready. Keep in mind, our customer care team and immigration experts will be there for you at any time.
Do not wait any longer and apply now for your Schengen visa for Citizens of Saudi Arabia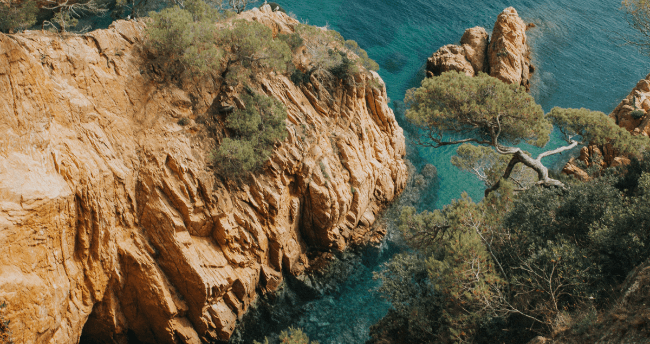 What are the steps to process my Schengen visa with iVisa.com?
Write down all your information here
Upload a digital scan copy of all your documents through our platform.
Select the processing speed for your travel document.
Pay with Paypal, credit, or debit card
Send your online form.
Our immigration experts will see it and send you a message in case you need to modify something.
Get your Schengen visa for Citizens of Saudi Arabia.
Print your visa and have a secure flight
Start with your Schengen visa form
What about requesting my visa in advance?
Requesting in advance your Schengen visa for citizens of Saudi Arabia is not only a great but also a strategic idea. You won't need to worry about this matter anymore because iVisa.com will do most of the job for you while you relax and chill with your friends or family.
Frequently Asked Questions
Are all Schengen visas issued with the same valid period?
Not at all. The valid period for the Schengen visas is established by consular authorities taking into account each person's profile. Most people applying for the very first time will obtain a single or double-entry visa valid for 180 days. Frequent travelers acquire a Schengen visa for a valid longer period, with a multiple entry allowance.
Complete your Schengen Visa for Citizens of Saudi Arabia form
What is the time allowed for a visit with a Schengen visa?
The legal time to stay with a Schengen visa for citizens of Saudi Arabia within this zone is up to 90 days in a 180 days period. If you manage to follow this 90/180 rule, you get greater odds to obtain a Schengen visa for one, three, or five years.
What data or documentation is compulsory to apply for my Schengen visa?
Your Valid Passport - A digital copy of your main passport page and a pair (2) of blank sheets for stamping.
Valid email address - so we can reach you.
Payment method - You can pay with your PayPal account, debit, or credit card.
Which are iVisa.com's affordable prices?
The list of our cost-efficient prices for processing the Schengen visa for Citizens of Saudi Arabia is the following:
Standard Processing Speed - Get your visa in 10 business days, paying USD 25.
Rush Processing Speed - Acquire your visa in 8 business days, paying USD 45.
Super Rush Processing Speed: Obtain your visa in 6 business days, paying USD 80.
Apply now and receive your Schengen visa
How can I know more about iVisa.com's operations?
For questions, inquiries, and concerns, please connect with our Customer Representative Agents. They will guide you and answer your questions at any moment.
Start your Schengen visa online application form
Why should I consider iVisa.com a trustworthy company?
We have satisfied thousands of customers with our work. We have supported them in getting their travel documents, making their trips easier. We have achieved these results thanks to our several years of experience working in this industry.
iVisa.com Recommends
Discover Aia. This is a stunning town in the Basque autonomous community in northern Spain, located on Mount Pagoda in the heart of Gipuzkoa. Aia is a small town of two thousand inhabitants that has its natural environment as one of its main attractions. Surrounded by pastures and beech forests, the town also boasts access to the sea. Its historical heritage also stands out with the church of Saint Esteban, a 14th-century temple; and the monastery of Saint Pedro, whose altarpiece is the work of Andrés de Araozla.
In Aia, you can find the Altxerri caves, which are part of the prehistoric cave complex of the Bay of Biscay, and are located at the foot of the eastern slope of Mount Beobategaña. Altxerri cave has one of the largest paintings in Palaeolithic art, among which we can see: 68 bison, 7 reindeer, 6 goats, 5 horses, 4 fish, a deer, a bear, a snake, and other animals. The biggest pain is a red ochre bison that is four meters long and two meters high. Inside it, two other figures are hidden, a cat and a bear. This cave was declared a World Heritage Site in July 2008 by the UNESCO World Heritage Committee.