If you are a Senegal passport holder preparing a trip for a European country included in the Schengen area, then you need a Schengen visa to access the whole zone. The good news is you won't need to waste time dealing with confusing application procedures to get your Schengen visa for Citizens of Senegal. iVisa.com has designed an online service that won't require effort and time from your side to get your visa.
iVisa.com's online service to process your Schengen visa for Citizens of Senegal is easy and will save you tons of time and effort. Just follow our simple and intuitive process to obtain your travel document.
Start now your Schengen visa for Citizens of Senegal Application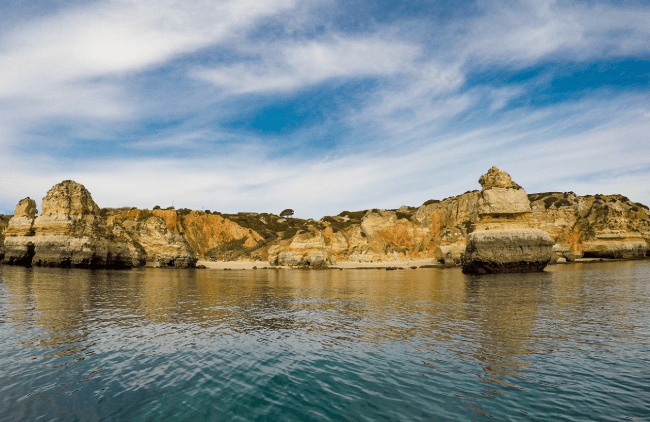 How does this simple and intuitive process work?
Fill out our online form with all your data.
Attach, to our platform, a digital version of all the needed documentation.
Decide the most suitable processing time for your Schengen visa for citizens of Senegal.
Select your payment method: Paypal, credit, or debit card
Submit your application. Our immigration specialists will message you if necessary.
Receive your visa in your email inbox.
Print your document, and you are ready to travel.
Is it practical to apply in advance?
Of course, it is. If you apply in advance, you won't need to think about applying for your visa again. You will solve this visa matter immediately and will simply wait to receive your Schengen visa for citizens of Senegal.
Frequently Asked Questions
When will my Schengen visa expire?
Every Schengen expiration date is established by consular authorities after they review your documentation. When you apply for the first time, your Schengen visa will likely expire after 180 days. If you have previously held Schengen visas, you may get a Schengen visa with a longer validity period: one, three, or five years depending on your requirements.
Get started your Schengen Visa
Is it possible to stay in the Schengen area until the end of my visa expiration date?
No, you cannot stay there until the end date of your expiration date. The allowed time you can remain in the Schengen area is determined by the 90/180 rule: maximum 90 days in a 180 days time period. Not sticking to this rule may cause penalties and future visa denials.
Get your Schengen visa for citizens of Senegal
Which are the listed documents to process my Schengen visa?
A valid Passport - A scanned copy of your passport main page and 2 free pages.
An email address
Payment method - Cover our services with your PayPal account, debit, or credit card.
Obtain your Schengen visa for Citizens of Senegal
What is the list of prices for iVisa.com's services?
This is the list of prices to process your Schengen visa for citizens of Senegal:
Standard Processing Time - Pay a USD 25 fare and acquire your visa in 10 business days.
Rush Processing Time - Pay a USD 45 fare and get your visa in 8 business days.
Super Rush Processing Time: Pay a USD 80 fare and receive your visa in 6 business days
Start completing your application now
What is the best way to get in touch with iVisa.com?
The best way to get in touch with iVisa.com is through our Customer Support team. They are ready to help you 24 hours a day, seven days of the week.
Access our Schengen visa online application form
Is it a good idea to trust iVisa.com?
Of course. We have served thousands of clients for years, delivering a high-quality service and procuring millions of travel documents for them. Read their experiences with us.
iVisa.com Recommends
The Torre de Belém is located in Lisbon in the neighborhood from which it takes its name, a place located at the mouth of the Tagus River. It was built in the 16th century, between 1514 and 1520, as a defensive fortress. Originally it was called Castelo de São Vicente on par with Belém, as part of the set of fortifications that Manuel I ordered to be built for the defense of the Portuguese coast. The objective was to protect the entrance to the port of Lisbon and to also serve as a tribute to the expeditions of Vasco de Gama, the country's great navigator.
In the architectural complex, two different styles can be distinguished: the medieval household tower and the modern bastion. The tower is 35 meters high and has 5 levels, which houses the Governor's Room, the Audience Room, the Kings' room, the Chapel, and the terrace from where you get magnificent views of Belém.
The ground floor has 16 windows, each with defensive cannons. The pits and holes through which the prisoners were thrown can still be seen in it. The different floors are connected by a small spiral staircase. Throughout the time, the Torre de Belém lost its defensive use. Later it was used as a prison, a collection center, and a lighthouse. Currently, it is one of the most important and visited tourist spots in Lisbon.