Somali passport holders, who want to visit one of the European nations belonging to the Schengen zone, require a Schengen visa for citizens of Somalia to access any of these countries. The good news is you won't need to stress about this time and energy-consuming task because iVisa.com has the perfect solution for you.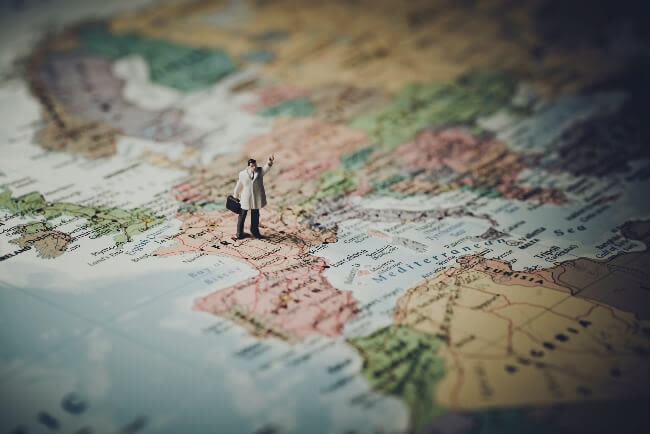 iVisa.com is delivering an online, fast and efficient service to process your Schengen visa for citizens of Somalia. Our online application process won't take you more than 10 minutes, and you can do it from your phone, tablet or laptop. The better news is once you are done, our team of immigration experts will assess your application and let you know if any update needs to be made.
Apply now to get your Schengen visa for Citizens of Somalia
Continue reading to learn more about Schengen Visa for Citizens of SOMALIA: Get it now.
Obtain your Schengen visa for citizens of Somalia
Frequently Asked Questions
After how much time will the Schengen visa expire?
Your Schengen visa for citizens of Somalia will have a validity period according to what authorities determine. They analyze each person's profile and will assign a validity period according to it. People who apply for the first time tend to obtain a single or double-entry visa valid for 180 days, while people with previous visa records tend to acquire a multiple-entry visa valid for one, three or five years.
Start your Schengen Visa for citizens of Somalia application
Can I spend the entire time of my visa validity period in the Schengen area?
With your Schengen visa for citizens of Somalia, you can spend up to 90 days in a 180 days space of time. You need to follow the 90/180 rule notwithstanding the validity period of your Schengen visa.
Complete your Schengen visa online form
What is the listed information or documentation required to get my Schengen visa?
Your valid Passport - A scanned copy of your passport main page along with a pair of free pages to be stamped.
Email address - In case we need to communicate with you.
Payment method - Select among our available options: debit, or debit card.
Get started with your Schengen visa application
What are iVisa.com's service fee charges to procure my Schengen visa?
Standard Processing Time - You will receive your visa in a longer time but the price is lowest.
Rush Processing Time - You will get your visa a bit more quickly but the price will increase a bit also.
Super Rush Processing Speed: You will obtain your visa super quick but you must pay a higher price.
Apply now for your Schengen visa for citizens of Somalia
How can I get in touch with iVisa.com to receive assistance?
If you require assistance or to solve any question, please write a message to our Customer Care team. They are available on a 24/7 basis, ready to help you to get your Schengen visa for citizens of Somalia.
Is iVisa.com a business I can trust?
iVisa.com has a long trajectory, which has easily translated into the +1000 happy customers we have supported and the millions of travel documents we have processed for them. Our commitment is to provide you with fast, efficient and secure service.
iVisa.com recommends
The Arc de Triomphe in Paris (Arc de Triomphe, in French) is one of the most famous triumphal arches in the world. It is located in Place Charles de Gaulle, at the west end of the Champs-Élysées avenue. Formerly, the name of the square was Place de l'Étoile. On the exterior faces of the Arch are engraved the names of great revolutionaries and the military victories of Napoleon I. On the interior walls of the monument are inscribed the names of the 558 Generals of the French Empire. The names of those who died in combat are underlined.
Napoleon changed his mind at the last minute when making a monument in the Place de la Estrella (Place de l´Étoile), since at first the monument that was going to be built was an elephant of more than 50 meters. Inside the Arch, there is a museum that explains its history and construction. It is possible to ascend to the roof, from where you can enjoy a panoramic view of some of the most famous tourist places in Paris. The Arc de Triomphe is one of the national monuments that have a strong historical charge.