How incredible it would be if a single visa can help you enter multiple countries without any extra formalities. This is what a Schengen Visa for Citizens of Sri Lanka offers. If you aren't familiar with this incredible visa then, here is some interesting information for you. Schengen is an area consisting of 26 European countries that do not have border control within their area. A person with a Schengen visa is permitted to move across any Schengen country without any other visa.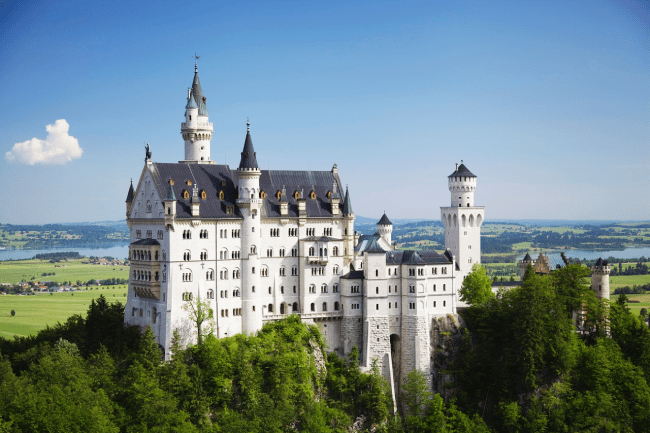 With the help of iVisa.com, anyone can easily apply for Schengen Visa for Citizens of Sri Lanka and enjoy an incredible travel treat. The visa opens borders to 26 different European countries, giving you the best chance to visit some of your favorite and alluring countries under the Schengen region. Our customer support team is here to help you with each step towards gaining a Schengen visa helping you and your family to visit these awesome places.
Starting the application process.
Starting your application process for Schengen Visa for Citizens of Sri Lanka has been made quite comfortable and convenient with the help of iVisa.com
Reach out to the application form for the Schengen Visa on our official website.
Fill in all the basic information asked on the form about the applicant/s.
Upload the documents needed with the application form.
Choose the particular type of processing for your application.
Submit your application by paying the processing fees.
The form will be mailed to your email address which you will provide with the application form.
The support team at iVisa.com will get in touch with you for your upcoming steps to gain the visa.
Always prefer applying in advance.
One piece of advice which every individual applying for Schengen Visa for Citizens of Sri Lanka should take it that they all should be applying in advance. Normally, any visa application takes a good amount of time to get processed. When it's about the Schengen visa, where it's about a visa valid for 26 different countries, the process becomes more complex and time-consuming. Therefore, applying in advance will save your time and help you get your visa on time.
Frequently Asked Questions
What are different documents required with the application form?
With the application form, you will be needing to provide your airline ticket to the destination of both coming and going.
Your Passport Bio information.
Confirmed Lodging reservations.
Bank statement with sufficient funds.
If going for some official work, then you might also have to provide your work history.
Passport size photograph
Scanned the last page of your passport.
What are different time periods and pricing of application processing?
When you fill out an application form, you are given three different processes to choose from.
Standard Processing is the cheapest of all processing of visa application but takes up the maximum time to be completed.
Rush Processing takes a little less from your pocket and takes a little more time to process than Super Rush Processing.
Super Rush Processing can get the application processed faster than any other processing and is the most expensive.
How long is a Schengen visa for citizens of Sri Lanka valid?
A Schengen Visa for Citizens of Sri Lanka is valid for 180 days starting on the day of arrival.
Can I make multiple visits to the Schengen area with the same visa?
No, a Schengen visa application permits only a single entry. After leaving Schengen, you cannot enter the territory again.
Where can I find more information about the Schengen visa?
For better and credible information about the Schengen visa, you can always contact our customer service team. They will provide you the best and the appropriate information on your query.
Is iVisa.com safe?
iVisa.com is one of the most prominent and safest platforms and a travel guide for people traveling to any corner of the world.
iVisa.com Recommends
If you are willing to apply for Schengen Visa for citizens of Sri Lanka then you should consider traveling to Germany. The history, architecture, and technical advancement of Germany is a thing to witness. Anyone willing to travel to the Schengen area should always have Germany on his list.
Places like Berlin, Munich, and Hamburg offer you plenty of travel goals to fulfill. These places have one of the topmost and best hotels in the world where you can enjoy a top-quality luxurious stay and food. A Schengen Visa for Citizens of Sri Lanka permits you to enter Germany without any extra formality. One of the top-rated countries in Schengen is Germany, and whoever gets an opportunity to visit the Schengen region will always have this country on their list.
People fascinated with football and supercars have heaven in the name of Germany where people are very much passionate about these two things. Germany is one of the first countries to provide free education, which shows how ahead this country is moving from others and visiting such places inspires people in a true sense.