It's evident to people that obtaining visas for any place is a hectic job. The whole application procedure of obtaining a visa is exhausting for everyone. And when it comes to a Schengen visa, then you can double up the stress and pressure. A single visa for 26 different states has special requirements to fulfill. It becomes really difficult for people to get everything together when they apply for a Schengen visa.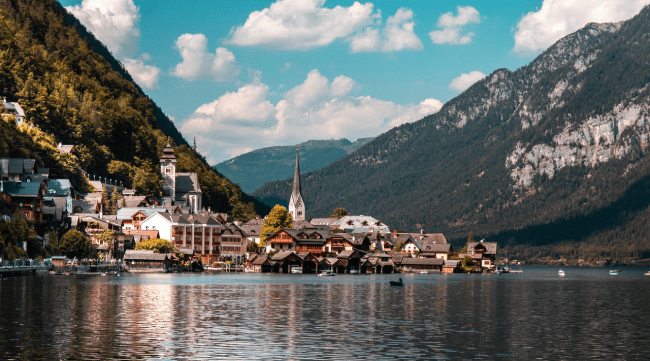 But availing Schengen Visa for Citizens of Suriname has been very easy with the help of iVisa.com. Few simple steps will get you to complete the visa application for Schengen in just a few minutes. You don't need to trouble yourself much; everything is made user-friendly where applying for any visa is quite comfortable. A Schengen visa does sound like a big deal, but with the help of iVisa.com, one can achieve it without any extra hassle.
Start your application for a Schengen visa
There are few steps to follow to apply for Schengen Visa for Citizen of Suriname.
Fill out the information asked in the application form for Schengen Visa.
Upload the required documents with the application.
Choose the kind of application processing.
Submit the form with the processing fees.
The complete application form will be mailed to you.
Apply in advance and get the perks of being early
Whenever and whoever is willing to apply for the Schengen Visa for Citizens of Suriname should always prefer applying it in advance. As the Schengen visa is something for which there are tons of applications, advanced applications are always given preference. Advance applications have a better probability of getting the visa without any inconvenience. So no matter what month of the year you are applying for the visa, make sure that you are always applying in advance.
Frequently Asked Questions
What are the documents required for a Schengen Visa?
For a Schengen visa application, you need to provide passport bio, confirmed lodging reservations, bank statement with sufficient funds, passport size photograph, scanned last page of the passport.
Where to go for further information?
You can contact the customer support team of iVisa.com at any time for any assistance. The team is always ready to guide people with each step of the process and is available 24/7 at their service.
What are the prices of processing fees?
There are three different types of application processing to get started
Standard Processing can take up the maximum time to be completed but is the cheapest to get your application processed.
Rush Processing is the middling process that charges less and gets the job done in a decent amount of time, not very quick, not very late.
Super Rush Processing can get your application completed in the least amount of time and have the maximum charges out of all.
Is iVisa.com safe?
In matters of any visa-related processing, iVisa.com has been and is the safest place for anyone. No matter where you are traveling globally, you can blindly rely on iVisa.com for the best of assistance from their customer support.
How long is a Schengen visa valid?
A single Schengen visa is valid for the time period of 6 months from the date of the traveler's arrival.
Are multiple entries allowed with a Schengen visa?
A Schengen visa for Citizens of Suriname only permits a single entry, and once you have left the Schengen area, you cannot re-enter it even if the visa has not expired yet.
iVisa.com Recommends
One place every traveler from Suriname should keep on his list while traveling to Schengen is Austria. Austria is one of the most prominent countries in the Schengen area and attracts many tourists from every corner of the world. The astonishing beauty of the Imperial Palace in Austria is a must-visit place whenever you are in Schengen.
Make sure when you fill out an application of Schengen Visa for Citizens of Suriname you already have made up your mind that Austria will be one of the destinations in Schengen. The UNESCO heritage site Salzburg Altstadt is one of the other reasons you should have a visit to Austria. A small country with a culturally rich diaspora is going to give you some of the best vibes of your lifetime.
Any person who is traveling to Schengen, we at iVisa.com always suggest this land of wonders to them. The hospitality and the delicious food is something which people do not forget even after ages what they witnessed in Austria. Being a small country with less population makes Austria one of the wealthiest countries of Schengen.