Visa approval for the Schengen countries is a big hassle for people but now iVisa.com gives an opportunity to easily obtain the Schengen Visa for Citizens of Turkey. The Schengen countries are among the most popular tourist places for travelers from all across the world. The procedure to Apply for the visa approval for Schengen countries is complex.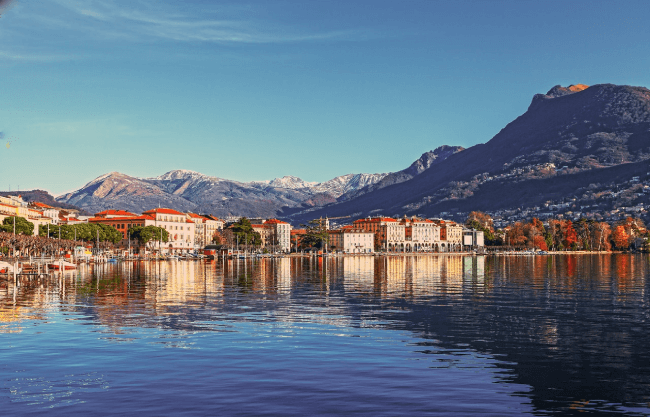 However, iVisa.com is there to help you with the visa approval and takes away all the stress. You just need to fill in some forms and pay a minimal visa approval fee and everything else follows when it comes to Schengen Visa for Citizens of Turkey. Now, your travel plans are always secure as visa approval is not an obstacle anymore. You can now have seamless travel by planning your travel itinerary without worrying about anything else.
Learn More about the visa application process on the website.
What is the mandatory procedure for Schengen Visa approval with iVisa.com?
Go on the official website of iVisa.com to start the process.
Now, fill out the visa Application form carefully.
Make sure that all your travel details are correctly filled out in the form.
Compile all the necessary documents and then submit them.
Select your preferred processing type and pay.
Now, you your application is checked by a team of experts.
You just need to wait for the visa approval email.
Why should you apply for the visa approval in advance?
Visa approval is always time-consuming and one cannot afford to compromise on one's travel plans. It is always advised to apply well in advance to ensure timely approval of Schengen Visa for Citizens of Turkey. While applying in advance, you get enough time to arrange for the required documents and make your application complete. You can easily find out about the process of visa application on iVisa.com.
Frequently Asked Questions
What are the mandatory documents needed for completing the visa application?
Scanned copy of your valid passport (Make sure that the passport is valid until the next 6 months).
Two passport size photographs.
Accommodation proof.
Travel itinerary.
Payment method.
All the above documents need to be attached along with the visa Application of Schengen Visa for Citizens of Turkey
What are the visa processing options available?
At iVisa.com, there are three different options for visa processing and all three options have different fees. People who need Schengen Visa for Citizens of Turkey can Apply by choosing any of the following:
Standard Processing will charge you the least amount processing your application form but will take a whole lot of time for the same.
Rush Processing takes significantly longer for the job but charges a little less for the service.
Super Rush Processing gets the process completed the fastest but is the most expensive one.
I want to know more about the visa approval. Where should I go?
If you want to know more about the Schengen Visa for Citizens of Turkey, you can easily do so by visiting iVisa.com. The website has lots of information regarding travel visas. You can easily Apply.
Is my visa application safe with iVisa.com?
When you apply for Schengen Visa for Citizens of Turkey with iVisa.com, you don't need to worry at all as this is the best site for seeking assured and faster visa approvals. Also, you can Read all the details of our client feedback on the website.
What am I supposed to do after filling in the visa application form?
After filling in the visa Application Form, you just need to relax and wait for the visa approval email. At, iVisa.com it becomes very easy to obtain Schengen Visa for Citizens of Turkey.
iVisa.com Recommends
Switzerland is one of the most popular tourist destinations among all the Schengen countries in Europe. The place is a host to unreal and unmatched scenic beauty and tourists from all corners of the world come to witness the impeccable natural beauty that is available here. Not only scenic beauty, but Switzerland is also a country that offers various snow sports for the people to log thrilling memories as they visit this place. The Matterhorn mountain peak is something that is a must-visit place in Switzerland as this peak is among the highest in the Alps region. Also, Lucerne is a town in Switzerland that would take you back to old times as there are hardly any vehicles and the town is surrounded by unbelievable mountains and is centered by a blue lake. You will surely love to visit this place when you plan to travel to the Schengen countries.
You can Click here to know about the travel protocols. Apply now for your Schengen with iVisa.com and save yourself the trouble that looms around visa application.