If you have decided to visit Senegal soon, you will need the Passenger Locator Form before entering the country. The mandatory document is part of Senegal's COVID-19 entry restrictions. iVisa.com has the perfect solution, an online process to acquire the Senegal Passenger Locator Form.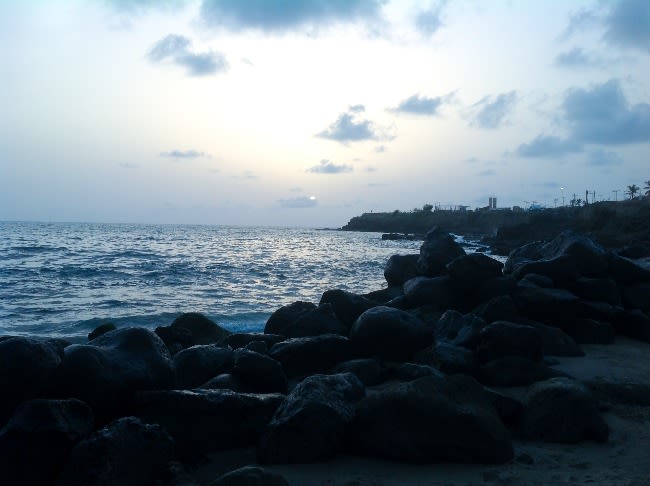 We know that traveling during a pandemic may seem difficult. However, our team has worked tirelessly to bring you an effortless process to obtain the Senegal Passenger Locator Form. Continue checking the Senegal COVID-19 entry restrictions.
How can I acquire the Senegal Passenger Locator Form with iVisa.com?
Go to the application page.
Supply all the required details.
Our experts will verify that your information is correct.
Receive the health document electronically.
Carry the Passenger Locator Form at your arrival.
Frequently Asked Questions
Do I need a COVID vaccine or vaccination certificate to enter Senegal?
COVID-19 vaccination passports or certificates are not mandatory to enter Senegal. If you are a COVID-19 vaccine certificate holder, you won't need to present a negative PCR test result.
Accepted vaccines are AstraZeneca, Pfizer, Johnson & Johnson, Moderna, Sinopharm, and Sinovac. You are considered vaccinated if all doses of a vaccine against SARS-Cov-2 have been administered for at least two weeks before traveling.
Since information may change quickly, we advise you to follow up on the latest Senegal travel updates and/or contact your local embassy.
What are the Senegal COVID-19 entry restrictions?
Health authorities have established the Senegal COVID-19 entry restrictions to stop the coronavirus spread. We detail them next:
All passengers must fill out the Senegal Passenger Locator Form before landing in the country.
COVID test prior to arrival: PCR within 72 hours for unvaccinated travelers
COVID test exemptions: Travelers with proof of full vaccination and children under 2.
Do I have to quarantine when I get to Senegal?
Quarantine requirements: There are no quarantine requirements in Senegal.
For how long is the Passenger Locator Form valid?
The Passenger Locator Form is valid for 30 days after arrival, and visitors can stay in Senegal for up to 90 days Per Entry. The health document allows a Single Entry. Learn more about Senegal COVID-19 entry restrictions.
What are the requirements to apply?
Complete an online form with personal details. Also, collect these items:
A valid passport with 6-month validity.
An email address so we can send the travel documentation.
A payment alternative, decide between a credit card or a debit card.
It's time to travel! Check all about the Senegal COVID-19 entry restrictions with us!
Apply for the Passenger Locator Form!
What are the processing times and fees?
Standard service:

USD 34.49

-

24 hours

.
Rush service:

USD 67.99

-

8 hours

.
Super Rush service:

USD 104.99

-

4 hours

.
We know the Senegal COVID-19 entry restrictions. Let us help you!
How can I apply?
Complete all the details requested in the application form. Select a processing time (Standard, Rush, or Super Rush) of your preference.
Check your information and choose a payment option between a credit card or a debit card.
Upload any supporting documents, if required.
After finishing these steps, we will send the Passenger Locator Form to your email inbox. Upon arrival, show it to Senegalese authorities.
Can I trust iVisa.com?
Of course! We work with the highest security standards. Travelers can be sure their details are safe within our systems. Explore the comments section and confirm we have the best service for you.
Get the Passenger Locator Form now. Go for it!
Where can I obtain more details?
Communicate with our support assistants who can help you 24 hours a day. They have all the knowledge about the Senegal COVID-19 entry restrictions.
Explore the application page now!
iVisa.com Recommends
Senegal is an incredible country in Africa. Start your journey with Dakar, which has found amazing growth due to the port on its shores. Check the African Renaissance Monument and the extraordinary Museum of African Arts, where you can find all types of artifacts related to African culture. Visit the Sandaga market and explore the restaurants and bazaars that have hidden gems for all travelers. Keep exploring Senegal and go to St. Louis, which has a particular connection with the city of the same name in the United States. Go to the Faidherbe Bridge and indulge in an incredible view of the Senegal River. Visit the Old Town and admire the French-style colonial building that still stands until this day. If you are visiting in May, you will see jazz festivals all over the city. Ziguinchor is another interesting spot to explore. Explore the Marche Saint Maus des Fosses or go to the Place Jean-Paul II. Both sites are reminiscent of a colonial past with international influences. We know Senegal is everything you need today. Therefore, we invite you to start the Passenger Locator Form process.