International travelers entering Senegal need to have the Passenger Locator Form for a smooth entry. Also, they need to follow the Senegal COVID-19 quarantine requirements. iVisa.com has an expert team ready to provide a digital process to acquire the Senegal Passenger Locator Form.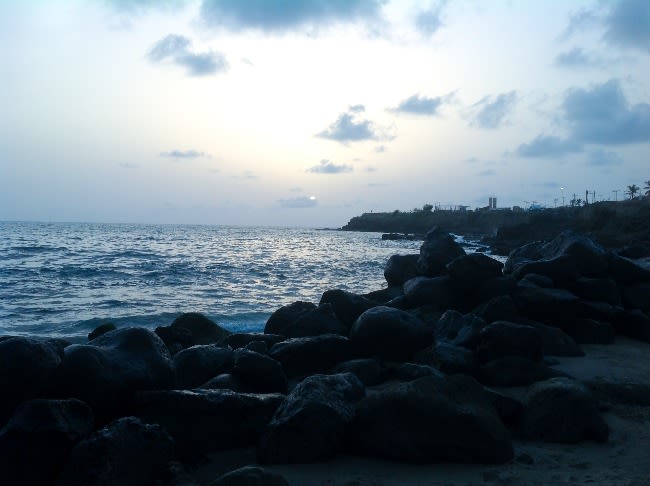 The pandemic continues to disrupt the way we travel. However, visiting a destination like Senegal is worth following all the Senegal COVID-19 Quarantine Requirements.
Acquire the Passenger Locator Form!
How can I acquire the Senegal Passenger Locator Form with iVisa.com?
Go to the application page.
Complete the required details.
Our experts will review your information and request more details if needed.
Expect the health document electronically.
Carry the Passenger Locator Form when entering Senegal.
Frequently Asked Questions
What are the Senegal COVID-19 quarantine requirements?
As soon as you decide to travel to Senegal, you will need to have the Passenger Locator Form and comply with the Senegal COVID-19 quarantine requirements.
Quarantine requirements: There are no quarantine requirements in Senegal.
Do I need to take a COVID-19 test if I'm traveling to Senegal?
COVID test prior to arrival: PCR within 72 hours for unvaccinated travelers
COVID test exemptions: Travelers with proof of full vaccination and children under 2.
Do I need a COVID vaccine or vaccination certificate to enter Senegal?
COVID-19 vaccination passports or certificates are not mandatory to enter Senegal. If you are a COVID-19 vaccine certificate holder, you won't need to present a negative PCR test result.
Accepted vaccines are AstraZeneca, Pfizer, Johnson & Johnson, Moderna, Sinopharm, and Sinovac. You are considered vaccinated if all doses of a vaccine against SARS-Cov-2 have been administered for at least two weeks before traveling.
Since information may change quickly, we advise you to follow up on the latest Senegal travel updates and/or contact your local embassy.
For how long is the Passenger Locator Form valid?
The Passenger Locator Form has a maximum validity of 30 days after arrival. Travelers can stay in Senegal for up to 90 days Per Entry and enter a Single Entry to the country. Read all the details about the Senegal COVID-19 quarantine requirements with us.
What information does iVisa.com need?
All passengers should complete the online form with personal details. Besides, you need to have these requirements:
A valid passport, your passport must have a minimum validity of 6 months.
An email address to receive your travel documentation.
Use a credit/debit card to pay for the professional service.
Check more information about the Senegal COVID-19 quarantine requirements on the application page.
What are the processing times and fees?
Standard service:

USD 34.49

-

24 hours

.
Rush service:

USD 67.99

-

8 hours

.
Super Rush service:

USD 104.99

-

4 hours

.
Let us help you with the Senegal COVID-19 quarantine requirements.
How can I apply?
Respond to all the questions in the digital application. Select a processing time (Standard, Rush, or Super Rush).
Check your details and pick a payment option between a credit/debit card.
Upload any supporting documents requested by health authorities.
Our experts will send the Passenger Locator Form electronically. For this reason, make sure to provide a valid email address when filling out the application form.
How safe is iVisa.com with my travel requirement?
Super safe! We have been working with travel documentation for years, and we have acquired the right expertise to help you. Go to the comments section and confirm we are trustable.
Get the Passenger Locator Form now. Apply!
Where can I obtain more details?
Reach out to our support assistants who can solve your doubts day and night. They have all the information about the Senegal COVID-19 quarantine requirements.
Head to the application page now!
iVisa.com Recommends
We are sure that visiting Senegal will be a magical experience. Locals are ready to welcome you with Teranga, which means hospitality in the local language. It's common to see Senegalese people inviting foreigners for some mint tea or travelers receiving extra souvenirs when buying at the nearby bazaars. Whether you know French or not, local people will make you feel at home as soon as you arrive. If you are an avid surfer and haven't been to Senegal, we can tell you you are missing any surfer's dream. Go to Dakar and experience the famous wave known as N'gor Right. Even the brand Quicksilver set up a surfing camp and a hostel here. In case you are new to surfing, you can find several schools that will teach you. All levels are welcome! Head to Virage beach for a chill day once you finish surfing and enjoy some cocktails in the nightlife. Don't leave the country without trying the famous Senegalese cuisine. Try the Thiéboudienne, a delicious dish that has marinated fish and vegetables. Also, taste some Yassa that can be served with chicken or fish plus garlic, mustard, and lemon juice. Continue exploring all of Senegal with us. Obtain the Passenger Locator Form today!