Visa Policy for Senegal
The Senegal visa policy is a set of rules that foreigners must follow to enter the West African Republic of Senegal. A visa is an official document/ letter/ stamp issued by the Immigration Office/Embassy/Consular of Senegal, that states that you have been deemed eligible to enter or transit in Senegal for a specific purpose.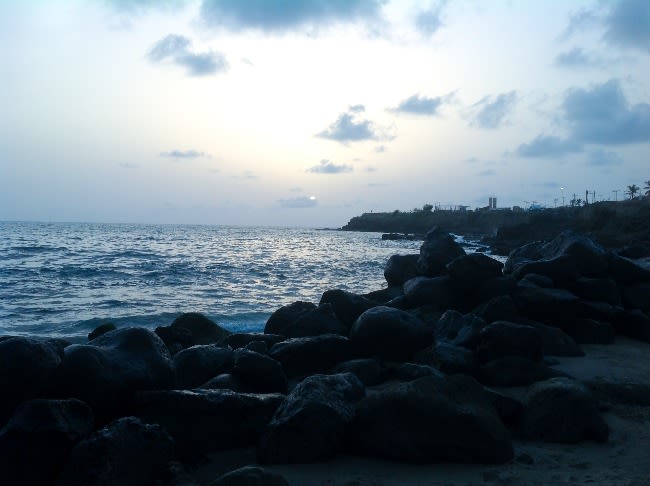 The beauty and radiance along with its history, has gained the Republic of Senegal popularity among tourists and businessmen. Therefore, the Senegal visa policy was put in place a long time ago to ensure safe tourism without causing harm to the tourist industry and all the people around the world must adhere to it. However, the requirement of a visa for visiting Senegal may differ from person to person and nation to nation. Not just that, the requirements also depend on various other factors like the traveler's stay duration and their purpose of visiting.
The Senegal visa policy permits citizens of over 59 countries, including citizens of ECOWAS (Economic Community of West African States), all EU countries, the UK, the USA, and India, to enter and stay in Senegal as tourists without a visa for up to 90 days. However, in October 2019 Senegalese Minister of the Interior had announced that Senegal would be reintroducing visa requirements for all visitors except ECOWAS citizens.
Senegal visa policy offers several types of visa and travel authorization that the travelers can choose from, in accordance with their travel purpose, to enter the Republic of Senegal. The travelers can apply for short-term as well as long-term visas. Short-term visas include the tourist visa available to foreigners who want to visit for leisure purposes. Visa on arrival or eVisa is also available for the same. A business visa is available for those who want to visit for business purposes.
After reading the Senegal visa policy to figure out which visa is suitable, visitors to the Republic of Senegal must obtain their visa from any one of the Senegal embassies or consulates abroad or online.
The upcoming sections will guide you through the details of the Senegal visa policy for the tourists, including the application process, and the duration of stay allowed in the country.
Senegal tourist visa
The Republic of Senegal is a scenic and cultural mix of stunning coastlines, lush mangrove-lined creeks, and grand colonial architecture that has made tourism a vital part of the West African nation's economy. Hence Senegal visa policy is extremely tourist-friendly. Travelers can opt for a Tourist Visa one of the Senegal embassies abroad, which is granted for a shorter period of time for the purposes of tourism, sightseeing, or visiting relatives and friends. This can be a single entry or a multiple entry visa with 90-day validity, that allows for no business activities whatsoever. It can be obtained within a week and extended if desired.
Learn more about Senegal tourist visa or Apply
A Visa on arrival or an eVisa is the easiest way to enter the country as it can be applied online and obtained after reaching the foreign destination. Travelers who do not meet the requirements for an online visa have the option of scheduling an interview at an embassy, where they are then allowed to make their case for a Senegalese tourist embassy visa. For connecting flights, travelers can get a transit visa too. Which of the many options travelers are eligible for depends on the applicant's nationality.
For a more thorough account of the Senegal visa policy, keep reading the below.
Senegal Visa on Arrival
A Senegal eVisa, or a Visa on Arrival, is an electronic visa that can be obtained online to travel to the Republic of Senegal for the purpose of tourism, leisure, cultural events, sports events, and other forms of recreation. Citizens of all other countries except Hong Kong, British Nationals (overseas), Kosovo, Macao, and Yemen may obtain a visa on arrival for a stay of up to a month. However, citizens of these countries, except Hong Kong and Macao, can obtain a visa on arrival for a maximum stay of 30 days if they hold an official invitation letter issued by a Senegalese Authority to participants of international events or proof of accommodation.
Senegal visa policy states that applicants will require a legally valid passport that does not expire for at least 6 months and has at least 1 blank page, clear digital passport-style photos taken as recently as possible, a return or onward ticket, proof of accommodation as well as proof of enough funds for the duration of the stay to apply for the eVisa online. Visitors from an endemic area should also show a valid yellow fever vaccination certificate. A functioning email address is required to receive the approval and either a credit card/debit card/ PayPal must be available to make payments for your form.
The required documents must be uploaded as part of the Senegal Visa on arrival application as digital copies, i.e., in scanned format. Once approved, the approval letter for the Senegal visa on arrival will be delivered via the provided email. According to Senegal visa policy, a copy of the approval must be printed before traveling to the Republic of Senegal and presented at the border when arriving in Senegal, to an Immigration Officer who will then issue the visa on arrival.
Apply for Senegal Visa on Arrival Now
Other visa information for Senegal
The Senegal visa policy also has provisions for Business Visa. Foreign nationals desiring entry into Senegal for short-term business activities such as negotiating business contracts, attending conferences, business meetings, training seminars, or developing professional contacts for business purposes. It is a single entry visa valid for a stay of 90-days and obtained on arrival.
However, long-term employees will need a work permit as well as a residence permit, or carte d'identité d'étranger. Employees can apply for a residence permit upon arrival in Senegal.
Learn more about Senegal visas and Apply Now
Visa Requirements Checker
Senegal visa policy can be difficult to understand, but we can help. Check your eligibility here