Seychelles is an archipelagic paradise that has opened its doors to tourists even in these troubled times. But you are bound to follow the Seychelles Covid 19 Restrictions while you are aboard. If you have no clue about what these restrictions are, check out iVisa.com right away. There are some documents that you are expected to carry with you to be permitted into Seychelles, such as Travel Authorization.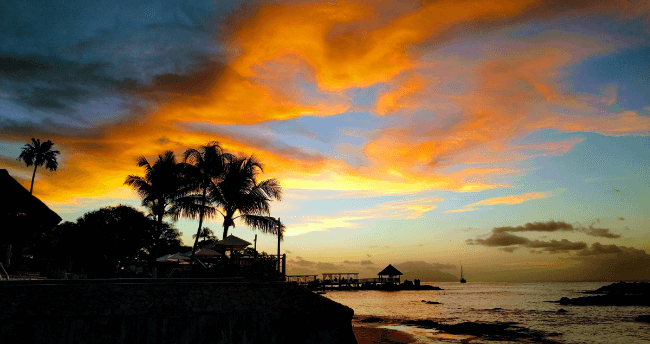 We are aware of the changes caused by the pandemic and are updated with the new guidelines. So you don't have to panic; iVisa.com takes care of all the documentation processes on your behalf. Visit iVisa.com to get acquainted with the procedures before traveling to the islands. You may also find everything you need to know about the Seychelles Covid 19 Restrictions through the questions answered below. If you want to visit our website, you can click here.
Why Should I Apply In Advance?
For a stress-free and economical vacation, it is always better to apply in advance. It not only eliminates rush but also spares you some extra time to plan your trip in peace. By applying in advance, you get the document processed early without having to pay any extra charges. It also gives you an opportunity to learn more about the updated Seychelles Covid 19 Restrictions.
Frequently Asked Questions
Here you will find most of the answers to your queries regarding the Seychelles Covid 19 Restrictions. For more information, click here.
What documents should I carry to visit Seychelles?
The following are the documents required to enter Seychelles:
Passport: Not only should you have a passport, but its validity should extend for a minimum of 6 months to visit the country.
Health Declaration: An accredited Health Declaration is inevitable to be granted entry into the islands.
Negative Covid 19 test result: All tourists are to furnish a test result issued from an authorized laboratory.
Hotel booking Confirmation: Proof of accommodation is necessary to identify where you will be under quarantine.
Cash, Credit/debit card: You have to prove to them that you are capable of residing in the country without any financial assistance.
Do I need a COVID vaccine or vaccination certificate to enter Seychelles?
No, you don't. As of today, COVID vaccination passports or certificates are not mandatory to enter Seychelles.
Guidelines for fully vaccinated travelers:
Travelers will be considered fully vaccinated if they have received the first two doses of the Covid-19 vaccine including a booster dose after 6 six months since completing the primary series.
Travelers aged 12 to 18 years will be considered fully vaccinated if they received two doses of the Covid-19 vaccine.
Since information may change quickly, we advise you to follow up on the latest Seychelles travel updates and/or contact your local embassy.
Do I need to take a COVID-19 PCR test before traveling to the Seychelles?
COVID test prior to arrival: PCR within 72 hours or antigen within 24 hours.
COVID test exemptions: Children under 12 and fully vaccinated travelers.
Do I have to stay in quarantine when I get to the Seychelles?
Quarantine requirements: There are no quarantine requirements in the Seychelles
Should I furnish a Visa to visit Seychelles?
Fortunately, Seychelles does not ask its tourists for a Visa, but you do have to show them a Travel Authorization. This is mostly why people enjoy traveling to this country; it is not only a feast for the eyes, but is also more convenient. However, don't forget to go by the Seychelles Covid 19 Restrictions while at the islands.
What are the processing times and prices?
Standard Processing: For the standard rates, you will get the document processed within a few hours.

USD $122.99

-

24 hours

.
Rush Processing: You will be asked to pay an additional amount if you want the Health Travel Authorization processed faster.

USD $167.99

-

8 hours

.
Super Rush Processing: If you require the HTA processed urgently, you should choose this option, although the rates are slightly on the higher side.

USD $218.99

-

4 hours

.
What is the Travel Authorization in Seychelles?
As a part of the Seychelles Covid 19 Restrictions, you are required to fill a Travel Authorization Form. Following are the details you will be asked to provide:
Travel Details: Mention the dates of arrival and departure from Seychelles along with the details of the flight in this column.
Recent travel details: If you have been to any other country within a month before arrival to the islands, give the details here.
Accommodation details: This section is reserved for the particulars of the hotel, the duration of your stay, and the contact details of the hotel.
Negative Covid 19 test results: Indicate the number of tests you have furnished and the number of people accompanying you in this section.
Apply now.
Can I trust iVisa.com?
iVisa.com keeps all your personal information confidential and values your privacy. If you are not sure yet, log onto iVisa.com to read through our client reviews.
I have more questions, what should I do?
In case our FAQs did not answer your queries regarding Seychelles Covid 19 Restrictions, you can find more information here. If you want to speak to someone regarding the same, you may contact our customer service anytime.
iVisa.com Recommends
Seychelles stands out for all the stunning natural beauty it has to offer. An archipelago of more than a hundred islands, it is the ideal place for a beach vacation. If you make it to the country, you will cherish their marine sanctuaries and clear waters forever. Their magnificent Creole cuisine will never leave your tastebuds once you have tried it. Pay a visit to Bird Island for an enriching experience and plan for a day trip at the Aride Island Nature Reserve. But don't forget to follow the Seychelles Covid 19 Restrictions while on the islands. Stay safe! Thank you for trusting iVisa.com, and do visit again!