The pandemic made traveling rather difficult, but Seychelles now welcomes tourists with open arms while ensuring their safety. But you are required to carry a Health declaration with you. If you are keen to know about the Seychelles Covid Entry Requirements, iVisa.com can be of great help to you.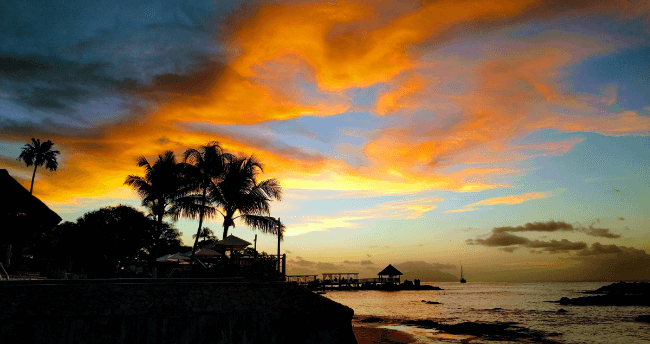 iVisa.com follows the global updates religiously and never misses out on any new policy changes. With new guidelines in place, travel documentation has become a confusing affair. But iVisa.com will guide you with everything you need to know about the Seychelles Covid Entry Requirements. Scroll through the FAQs given below to get a better picture. If you want more details, you can visit the website here.
Frequently Asked Questions
The objective of this section is to answer a few common questions regarding the Seychelles Covid Entry Requirements. From the documents required for travel to the time taken to process these documents, everything has been explained below. You can also find more details here.
What are the documents required to travel to Seychelles?
If you are planning to visit Seychelles, you are expected to follow the Seychelles Covid Entry Requirements. The new health guidelines mandate that you carry Seychelles Travel Authorization before entering the country. The following are the prerequisite documents for applying for the Travel Authorization via iVisa.com:
Passport: To be permitted into the islands, you have to possess a valid passport with a minimum of 6 months validity.
Health Declaration: This is a substitute for the Visa that many countries ask for.
Covid 19 test result: This is necessary to indicate your medical status prior to reaching Seychelles.
Hotel booking confirmation: This confirmation should be in English and should stand proof of the fact that you have reserved your accommodation in Seychelles before your arrival to the country.
Credit/debit card: This acts as evidence that you are financially capable of staying on the island without having to depend on others.
Do I need a COVID vaccine or vaccination certificate to enter Seychelles?
No, you don't. As of today, COVID vaccination passports or certificates are not mandatory to enter Seychelles.
Guidelines for fully vaccinated travelers:
Travelers will be considered fully vaccinated if they have received the first two doses of the Covid-19 vaccine including a booster dose after 6 six months since completing the primary series.

Travelers aged 12 to 18 years will be considered fully vaccinated if they received two doses of the Covid-19 vaccine.
Since information may change quickly, we advise you to follow up on the latest Seychelles travel updates and/or contact your local embassy.
Do I need to take a COVID-19 PCR test before traveling to the Seychelles?
COVID test prior to arrival: PCR within 72 hours or antigen within 24 hours.
COVID test exemptions: Children under 12 and fully vaccinated travelers.
Do I have to stay in quarantine when I get to the Seychelles?
Quarantine requirements: There are no quarantine requirements in the Seychelles
Why Should I Apply In Advance?
Applying in advance is beneficial in multiple ways. To begin with, it eliminates stress and last-minute panic. You also get more time to plan your trip and to avoid mistakes. Moreover, if you keep it for the last minute, you might have to pay extra for it by opting for super rush processing.
What is the Seychelles Travel Authorisation?
Seychelles issued a statement recently that all visitors must possess the Seychelles Travel Authorisation to be granted access to the country. This authorization is provided as soon as all the documents mentioned before have been submitted.
Get Started
What is the Health Declaration Form in Seychelles and is it important?
While the country is generally lenient when it comes to welcoming its tourists, you have to fill a Health Declaration form according to the Seychelles Covid Entry Requirements. In this form, you will have to provide the following:
Travel Details: You will have to fill in the dates of arrival and departure along with the flight details in this section.
Recent travel details: If you have traveled to any other country within the last 30 days, you have to mention the details in this section.
Accommodation details: In this column, you have to fill out the details of the hotel, the duration of your stay, and the contact details of the hotel.
Submission of Covid 19 test results: Indicate how many tests you have submitted and the number of persons accompanying you in this section. Are you all set to start? Apply here.
What is the processing time?
Standard Processing: You may get the document within the standard time for reasonable rates.

USD 119.99

-

24 hours

.
Rush Processing: Opt for this if you want your document earlier than the standard processing for some little extra sum.

USD 164.99

-

8 hours

.
Super Rush Processing: At the time of payment, one can choose to get the application processed urgently. The processing time may reduce to one hour in this case.

USD 219.99

-

4 hours

.
Is iVisa.com safe?
iVisa.com is reliable and efficient when it comes to the documentation process. Your personal information will be kept confidential at all times. Don't worry; you are in safe hands. If you still feel hesitant, scroll through some of our client reviews on our website iVisa.com
I still have questions, what do I do?
If this section did not answer your queries, find more information about the Seychelles Covid 19 Entry Requirements here. Alternatively, you can always reach out to our customer service team to find answers to your queries. They operate throughout the day, so drop a message anytime to clear your doubts.
iVisa.com Recommends
Seychelles is an archipelago of more than a hundred islands. Many of these islands are left uninhabited, but that is all the more reason to visit the country. Less populace implies a day at the beach without a crowd around you. Moreover, what could cheer one's soul up better than the tranquility attained in solace? Head to this tropical paradise to enjoy a peaceful stay among the prettiest beaches and tourist attractions. Pay a visit to the Morne Seychellois National Park to witness a diversity of fauna you have never seen before. Keep in mind to follow all the Seychelles Covid 19 Entry Requirements to stay healthy. Have a safe vacation! Thank you for trusting iVisa.com Visit us again!