In a world post-pandemic, traveling to Seychelles seems unproblematic owing to less paperwork involved. But that does not mean you are free of any restrictions on the island. One thing you must keep in mind is the updated Seychelles Covid Test Requirements. If you need to be informed about the same, iVisa.com is a perfect choice. Let us take care of your Health Declaration documentation and save you the trouble of sprinting back and forth to the embassies.
We at iVisa.com keep ourselves informed and updated about the policy changes around the globe due to the global pandemic. You can visit the website here to get more information regarding the Seychelles Covid Test Requirements.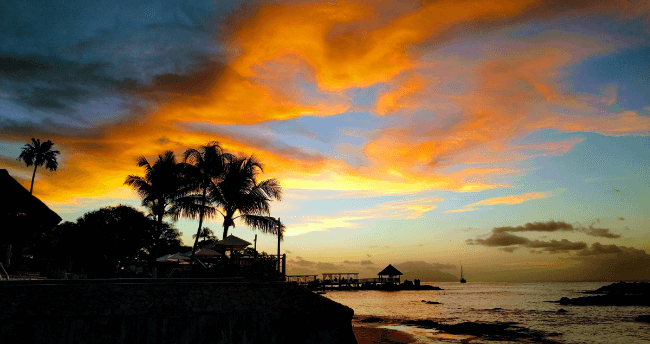 Why Should I Apply In Advance?
It is always better to apply in advance for numerous reasons. First of all, it reduces the chances of panic at the last minute. Furthermore, you get more time to plan your trip in peace without having to worry about the documentation process. Not only does it cut down on the costs, but it also leaves more time for you to learn more about the Seychelles Covid Test Requirements.
Frequently Asked Questions
This section has been included to clarify some of the common queries regarding Seychelles Covid Test Requirements. For more details, click here.
What are the documents required to visit Seychelles?
The documents required to enter the country are as follows:
Passport: To be granted entry into the islands, you need a valid passport that extends to a minimum of 6 months.
Travel Authorization: You will not be allowed into Seychelles without an authorized Travel Authorization in your possession.
Negative Covid 19 test result: The test result should be issued from an accredited laboratory.
Proof of accommodation: Furnish your hotel booking confirmation for this.
Credit/debit card: Any proof that you are financially competent for the stay is sufficient.
Do I need a COVID vaccine or vaccination certificate to enter Seychelles?
No, you don't. As of today, COVID vaccination passports or certificates are not mandatory to enter Seychelles.
Guidelines for fully vaccinated travelers:
Travelers will be considered fully vaccinated if they have received the first two doses of the Covid-19 vaccine including a booster dose after 6 six months since completing the primary series.
Travelers aged 12 to 18 years will be considered fully vaccinated if they received two doses of the Covid-19 vaccine.
Since information may change quickly, we advise you to follow up on the latest Seychelles travel updates and/or contact your local embassy.
Do I need to take a COVID-19 PCR test before traveling to the Seychelles?
COVID test prior to arrival: PCR within 72 hours or antigen within 24 hours.
COVID test exemptions: Children under 12 and fully vaccinated travelers.
Do I have to stay in quarantine when I get to the Seychelles?
Quarantine requirements: There are no quarantine requirements in the Seychelles
What are the Seychelles Covid Test Requirements?
Seychelles recently issued a list of requirements that have to be followed in order to be granted entry into its land. You must carry with you a test report issued by an authorized laboratory that indicates that you tested negative for the virus. This test result should be taken not before 3 days from the date of arrival on the islands. These are the basic rules regarding Seychelles Covid Test Requirements.
Do I need a Visa to enter Seychelles?
Brace yourself for the good news: Seychelles does not ask for a visa from its tourists, but you need a Travel Authorization instead. You can apply for this at iVisa.com. This is a part of the updated policies pursuant to the pandemic.
What are the processing time and prices?
Standard Processing: Using this default option, your document will be processed within a few hours for the standard rates.

USD 119.99

-

24 hours

.
Rush Processing: You can get your document earlier than the standard processing for an additional amount.

USD 164.99

-

8 hours

.
Super Rush Processing: At the time of payment, you can choose to get the document processed urgently for higher rates.

USD 219.99

-

4 hours

.
Is iVisa.com safe?
iVisa.com has been found to be a reliable option by many customers for keeping personal information confidential under all circumstances. Visit iVisa.com to read our client reviews if you need more convincing.
I have more questions, what should I do?
You can find more information about the Seychelles Covid Test Requirements here if the information provided did not clarify your queries. Alternatively, you can contact our customer service anytime; they are online 24/7.
iVisa.com Recommends
Make your dream of a serene vacation come true with a trip to Seychelles. This archipelago boasts of a hundred islands, along with dreamy skies and clear beaches. You can plan day trips to any of the islands, especially Curieuse Island and Cousine island. Feast your eyes on giant tortoises and diverse species of animals as well in their national parks. The country also offers a wide range of resorts and restaurants, so this is the best place for you to go on a vacation. Don't forget to follow the Seychelles Covid Test Requirements while you are on the island. Safe journey to you! Thank you for trusting iVisa.com. Visit us again!