Even though Sierra Leone is a country with one of the least number of cases of COVID-19 in the world, it is still not recommended to travel to this small African country. There is a large risk of importation of the coronavirus into the country, and this is the reason why non-essential travel into the country is not advised.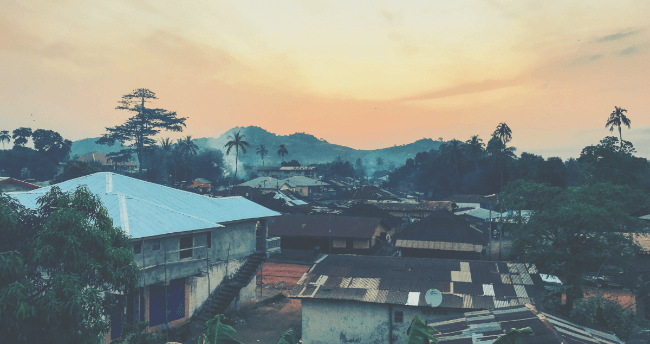 One of the things that exacerbate the situation is the lack of adequate healthcare and medical facilities in the country. Being that small (and with a history steeped in turmoil), it's no wonder that Sierra Leone has very little in the way of modern hospitals and clinics. This may not prevent visitors from traveling to this tiny African state. In this regard, it is then of the greatest importance that travelers learn how travelers and how citizens of India can enter Sierra Leone during coronavirus.
Frequently Asked Questions
Do I need a COVID vaccine or vaccination certificate to enter Sierra Leone?
No, you don't. As of today, COVID-19 vaccination passports or certificates are not obligatory to enter Sierra Leone. Now if you are a COVID-19 vaccine certificate holder, you won't need to quarantine. You are considered vaccinated if all doses of a vaccine against SARS-Cov-2 have been administered at least two weeks before traveling.
Since information may change quickly, we advise you to follow up on the latest Sierra Leone travel updates and/or contact your local embassy.
What do citizens of India need in order to enter Sierra Leone?
Citizens of India may need some documents other than a Health Declaration Form as a requirement for entry into Sierra Leone. For that, they need to go to the Sierra Leone government website. They can apply for permission for arrival or for departure.
Arriving passengers from India need to upload digital copies of the COVID-19 test, or email confirming such a test, that was done before the application for the passenger to be allowed to travel to the country, as well as copies of the information page of the passport of the applicant. The application also needs an email, place of residence, and local contact number.
Do I need a negative COVID-19 test result to enter Sierra Leone?
COVID test on arrival: Unvaccinated travelers will be tested on arrival.
COVID test exemptions: Children under 5 and fully vaccinated travelers.
Will I need to quarantine when I arrive in Sierra Leone?
Quarantine requirements: Unvaccinated travelers tested on arrival need to quarantine until receiving the negative results.
Quarantine exemptions: Fully vaccinated travelers.
Will Indian nationals need to be tested for COVID-19 before they can leave the airport?
All eligible travelers, whether they are trying to enter or exit the country, need to be tested for COVID-19. For arriving passengers, the sample for the COVID test – which will be done at a government-approved lab – will be taken at the airport. Once that sample is taken, the passenger is allowed to leave the airport but will be required to strictly observe health precautions and quarantine protocols if necessary.
Are all travelers required to have samples taken at the airport?
If you are eligible for a COVID test, then you need to have samples taken before entry and exit. Travelers who are 6 years or older are eligible for the test. Those who are younger than 6 years old can enter or exit the country without undergoing COVID testing. However, they may need a Health Declaration Form to be allowed to enter Sierra Leone.
I tested positive for COVID. What happens to me then?
There are two things that can happen if you tested positive for the virus. If you have the disease but are not showing any signs or symptoms, you may continue to stay where you are doing your quarantine right now. You may complete the quarantine period until you are pronounced COVID-free.
However, if you are showing signs and symptoms of the disease and your test shows you have COVID-19, then you will be transferred to a government facility dedicated to isolating COVID cases. From there, you will be monitored and treated for the disease until it has run its course on your system.
All travelers arriving from India, Turkey, Brazil, and Argentina need to quarantine for 8 days. However, if travelers arriving from these countries have been fully vaccinated, they won't be required to quarantine. However, they are still required to be tested at the airport.
How long will I have to wait for the test result?
Tests for both entry and exit passengers will be released within 48 hours of the sample collection. This time factor is important for exiting passengers since the test result should be valid if their next destination requires a valid and negative COVID test for them to be allowed entry.
Is it advisable to use iVisa.com's services?
For all your online travel document needs, the best platform to use is iVisa.com. Security applications being run on the website will make sure that your information will not be visible to unauthorized individuals. Also, teams of specialists are available around the clock to make sure that you get the document that you paid for, anytime you need it.
What's a good way to talk with iVisa.com?
iVisa.com has a chat feature on its website that you can use to communicate with a live agent. You can also go to the website and browse for information. You can also try sending an email to [email protected] if you have any other inquiries.