2020 has been historic, for all the wrong reasons. The biggest thing that marked the turn of the new decade was a pandemic that took the lives of more than a million people ever since its discovery late in 2019. It was one for the record books, not for the death toll, but for the magnitude of change that it brought upon an unsuspecting world.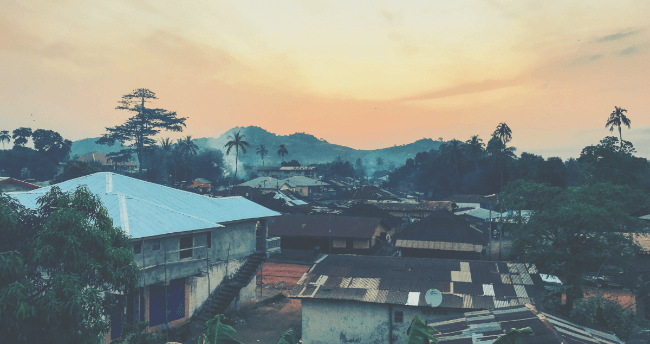 In an effort to minimize the number of imported cases of the disease, most countries froze their immigration facilities, not letting anybody from anywhere get inside their borders except those who have good reason to do so. The world may be recovering but the stigma of the pandemic yet remains, and there are still restrictions on international travel. Sierra Leone, where the risk of importation of COVID-19 is high, is implementing strict border controls for arriving and departing passengers.
Frequently Asked Questions
Do I need a COVID vaccine or vaccination certificate to enter Sierra Leone?
No, you don't. As of today, COVID-19 vaccination passports or certificates are not obligatory to enter Sierra Leone. Now if you are a COVID-19 vaccine certificate holder, you won't need to quarantine. You are considered vaccinated if all doses of a vaccine against SARS-Cov-2 have been administered at least two weeks before traveling.
Since information may change quickly, we advise you to follow up on the latest Sierra Leone travel updates and/or contact your local embassy.
Do I need a negative COVID-19 test result to enter Sierra Leone?
COVID test on arrival: Unvaccinated travelers will be tested on arrival.
COVID test exemptions: Children under 5 and fully vaccinated travelers.
Will I need to quarantine when I arrive in Sierra Leone?
Quarantine requirements: Unvaccinated travelers tested on arrival need to quarantine until receiving the negative results.
Quarantine exemptions: Fully vaccinated travelers.
Will citizens of the United States be able to enter Sierra Leone during the pandemic?
Although the government of both the United States and Sierra Leone advise against non-essential travel to the latter, it is still possible for US citizens to enter the tiny African country while COVID-19 is classified as a pandemic. If you are an American and you want to learn how citizens of the United States can enter Sierra Leone during coronavirus, you first need to go to the Sierra Leone government website and register to travel into the country. You may need to upload a copy of a COVID test done within seven days of your intended arrival date. You may also want to apply for a Health Declaration Form as you may be asked to present one when you are at the airport.
Will Sierra Leone authorities need a COVID test done before you enter the country?
No, you will not need a COVID test to be done for you to be able to enter Sierra Leone. However, all eligible travelers need to have samples for the test taken at the airport. When the sample collection is complete, the travelers will now be allowed inside the country's borders. The test will be conducted by government-approved laboratories and the result will be available within 48 hours of collecting the samples. The traveler needs to remember to abide by the country's safety precautions while they are within its borders so the disease has no way of spreading into the native population.
Who needs to pay for these tests?
All the tests will be the responsibility of the traveler. If he needs multiple COVID tests to be able to enter and exit, then he will have to pay for all of them. Travelers will pay $80.00 for a COVID test, samples of which will be collected at the airport. They will also be paying $51.00 or $71.00 for an exit test, depending on which type of service they want. The result will still be available within 48 hours and departing passengers need to factor this in so the test is still valid when they get to their next destination, where they may need a Health Declaration Form.
What's the government's procedure on visitors that test positive for the virus?
Two things can happen if you test positive. The first is if you are positive and showing symptoms. You will be transferred to a government facility where you will be treated and monitored around the clock. But if you are positive and asymptomatic, you will be allowed to continue your isolation process at the place where you are currently staying.
All travelers arriving from India, Turkey, Brazil, and Argentina need to quarantine for 8 days. However, if travelers arriving from these countries have been fully vaccinated, they won't be required to quarantine. However, they are still required to be tested at the airport.
Where do I go for help with travel documents?
Years of experience and success in getting travel documents make iVisa.com the best service to use if you want documents for international travel. Its security is also top-notch, not allowing any information to leak to unauthorized users.
How do I get to contact you?
You can always use the chat feature on iVisa.com, or you may prefer sending an email to [email protected]. You may also find the information you want by browsing the website.