2020 will live on in infamy as one of the worst years in history. However, the event that would mark the year as a historic one is the spread of the coronavirus and its eventual progression into one of the worst pandemics that ravaged the human species. Sure, there were diseases that wiped out more people or a higher percentage of the then-current population, but none had more far-reaching consequences in terms of changes to how humans lived.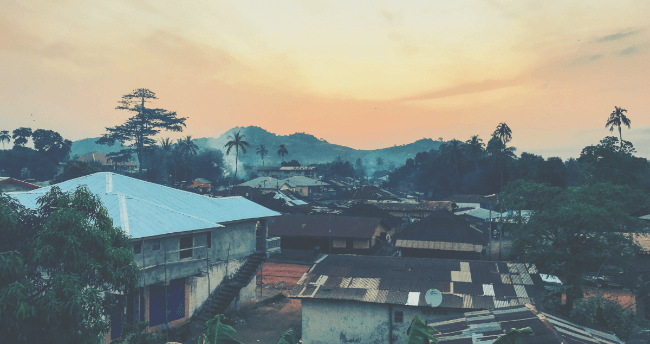 African nations have not been as severely affected as the rest of the world. However, they are still very wary of imported cases of COVID-19 going on a rampage inside their own borders. Sierra Leone is one of the countries in Africa that are really cautious of every visitor. The fact that their medical facilities are not that great only serve to exacerbate their misgivings about having visitors enter their borders. For tips on how citizens of Canada can enter Sierra Leone during coronavirus, read on.
Frequently Asked Questions
Do I need a COVID vaccine or vaccination certificate to enter Sierra Leone?
No, you don't. As of today, COVID-19 vaccination passports or certificates are not obligatory to enter Sierra Leone. Now if you are a COVID-19 vaccine certificate holder, you won't need to quarantine. You are considered vaccinated if all doses of a vaccine against SARS-Cov-2 have been administered at least two weeks before traveling.
Since information may change quickly, we advise you to follow up on the latest Sierra Leone travel updates and/or contact your local embassy.
Do I need a negative COVID-19 test result to enter Sierra Leone?
COVID test on arrival: Unvaccinated travelers will be tested on arrival.
COVID test exemptions: Children under 5 and fully vaccinated travelers.
Will I need to quarantine when I arrive in Sierra Leone?
Quarantine requirements: Unvaccinated travelers tested on arrival need to quarantine until receiving the negative results.
Quarantine exemptions: Fully vaccinated travelers.
Is there a way to have citizens of Canada enter Sierra Leone during the pandemic?
There is a current advisory against non-essential travel from most countries to Sierra Leone, and that includes Canada. Having said that, it is still possible for Canadians to travel to and enter the African nation. However, it involves some precautions so that the host country does not face the risk of COVID-19 importation.
Canadians need to go to the Sierra Leone official government travel website and apply for an authorization to enter the country. The authorization needs proof that a PCR test, with a negative result, was done within 7 days of the visitor's intended date of arrival. They are also required to upload a digital copy of their passport's information page. And these are on top of the Health Declaration Form that they need to get elsewhere.
Will there be other COVID tests done other than the one for the authorization?
Yes, there are at least two other tests that need to be done. Before the travelers are allowed inside the country's borders, they need to have samples taken for an RDT and a PCR test each. They will be able to get inside as soon as the samples are collected and taken to the lab. For exiting passengers, they will need to have a PCR test done before their departure date. The RDT test result will be out within hours while PCR test results are available within two days of the date of sample collection.
Will everybody be tested for the virus?
Only travelers who are 6 years old or older will be tested for the virus within Sierra Leone's borders. Those who are younger than 6 years are not required to have samples taken for COVID tests. However, they are all required to present a Health Declaration Form in order to enter the country.
What will the Sierra Leone government do if my results come up positive?
There are two scenarios that can happen. If your PCR test result is positive while you are presenting signs of COVID-19, the Sierra Leone government will have you transferred to a government facility for monitoring and treatment. Otherwise, you can stay in your place of residence or at the place where you are completing your quarantine.
All travelers arriving from India, Turkey, Brazil, and Argentina need to quarantine for 8 days. However, if travelers arriving from these countries have been fully vaccinated, they won't be required to quarantine. However, they are still required to be tested at the airport.
What service would you recommend for me for travel document applications?
In terms of success and experience, the iVisa.com website is the undisputed king of visa and travel document processors. Teams of specialists are committed to getting you the document that you have paid for every time you use the service. And the website's security protocols protect customer information from identity theft.
How can I get in touch with your agents?
The most effective way to do that is to go to iVisa.com and use the chatbox to chat with our reps. You may also send us an email at [email protected] or use the website to browse for details.