The turn of this new decade has been nothing but eventful, to say the least. However, the event that truly marked the year as one of the worst in recent memory is one that actually started the previous year. COVID-19 is a disease that is caused by a coronavirus and was discovered in late 2019, but did not become a globally impacting phenomenon until March 2020. It was then that the various effects of the pandemic began to manifest themselves and influence human civilization.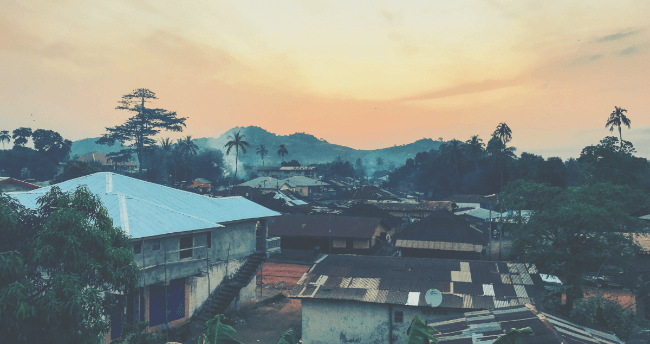 One of the first aspects of normal human life that was severely affected was international travel. As the number of infected increased and the death toll rose, countries all over the world implemented measures to keep foreigners from infecting their local population. It's fortunate that most countries in Africa weren't affected as much as the others. However, they are still very wary of importing COVID-19 cases from visitors. Sierra Leone, with its meager medical facilities, is one of these countries, and if you want to know how citizens of the Philippines can enter Sierra Leone during coronavirus, continue reading and find out.
Frequently Asked Questions
Do I need a COVID vaccine or vaccination certificate to enter Sierra Leone?
No, you don't. As of today, COVID-19 vaccination passports or certificates are not obligatory to enter Sierra Leone. Now if you are a COVID-19 vaccine certificate holder, you won't need to quarantine. You are considered vaccinated if all doses of a vaccine against SARS-Cov-2 have been administered at least two weeks before traveling.
Since information may change quickly, we advise you to follow up on the latest Sierra Leone travel updates and/or contact your local embassy.
Do I need a negative COVID-19 test result to enter Sierra Leone?
COVID test on arrival: Unvaccinated travelers will be tested on arrival.
COVID test exemptions: Children under 5 and fully vaccinated travelers.
Will I need to quarantine when I arrive in Sierra Leone?
Quarantine requirements: Unvaccinated travelers tested on arrival need to quarantine until receiving the negative results.
Quarantine exemptions: Fully vaccinated travelers.
What is the best way for Filipinos to enter Sierra Leone during the pandemic?
Although most countries are issuing travel advisories against going to Sierra Leone, it is still quite feasible for Philippine citizens to enter the country. The process might be quite difficult and a little pricey, but this small African nation is trying to minimize or eliminate the importation of COVID-19 cases.
Filipinos can start the process by going to the Sierra Leone government's travel website in order to apply for authorization to enter. They need to upload a digital photo of the information page of their valid passport, as well as proof that they have a PCR COVID test done within 7 days prior to their intended arrival date. The test has to have a negative result for the website to accept it. On top of all these, they also need to have a Health Declaration Form.
How many tests do travelers to Sierra Leone have to take?
For arrivals, there are two tests that they have to give samples to. These are an RDT test and a PCR test, and the samples are collected when the travelers arrive at the airport. For departing passengers, they only need one PCR test that will determine if they will be able to leave the country. PCR test results come out inside of 48 hours, so departing passengers need to have their departure flight timed in order to make sure that the test is still valid when they get to the next destination in their itinerary.
Does everybody need to be tested for COVID-19?
Not everybody will be tested for the virus. As a rule, only those who are older than 5 years are allowed to have samples taken for COVID testing. If the traveler is 5 years old or younger, they are not required to give samples for the test. However, they may still need to apply for the Health Declaration Form if they want to enter or exit Sierra Leone.
All travelers arriving from India, Turkey, Brazil, and Argentina need to quarantine for 8 days. However, if travelers arriving from these countries have been fully vaccinated, they won't be required to quarantine. However, they are still required to be tested at the airport.
Do I need to pay for all the testing?
Yes. Filipinos, like the rest of the world, will be responsible for paying for all the COVID tests that they will undergo while they are inside Sierra Leone's borders.
Is there a platform that you can recommend if I need travel documents?
For travel documents that are available online, only iVisa.com is the service that comes to mind. The platform protects all customer information from unauthorized access and identity theft. Also, the fact that iVisa.com has years of travel document applications under its belt is an assurance that they will get you the document you need every time.
I want to speak with your agents. How can I do that?
The best way is to go to iVisa.com and chat with our friendly reps. You can also send an email to [email protected] if you prefer.