The governments of a large number of countries in the world are advising against traveling to Sierra Leone, well, on non-essential travel at least. This does not stop travelers from visiting the small African nation, however, even with the travel alert raised to level 3.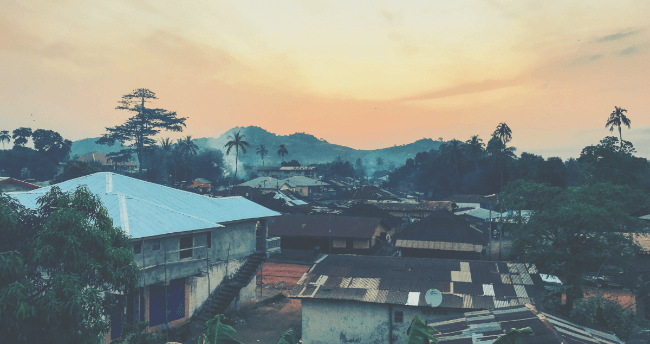 COVID-19 is a very real threat in Sierra Leone, like much of the rest of the world. However, if you get sick (with COVID-19 or another disease), you should be aware that medical facilities and resources are in short supply. Even the US CDC advises against all non-essential travel to the country. Only travel for essential reasons are recommended. Some examples are giving aid, medical reasons, work, or family emergencies. It is in these cases that you will need a Sierra Leone COVID-19 Test to enter the country.
Frequently Asked Questions
Do I need a COVID vaccine or vaccination certificate to enter Sierra Leone?
No, you don't. As of today, COVID-19 vaccination passports or certificates are not obligatory to enter Sierra Leone. Now if you are a COVID-19 vaccine certificate holder, you won't need to quarantine. You are considered vaccinated if all doses of a vaccine against SARS-Cov-2 have been administered at least two weeks before traveling.
Since information may change quickly, we advise you to follow up on the latest Sierra Leone travel updates and/or contact your local embassy.
Where can I get the testing done?
A passenger that paid for premium service will have an appointment set and will be contacted for that appointment. The swab for the test will be taken at any location of the passenger's choice. For those who will get the regular service, their test will be conducted at a government hospital in the district that they're in. It can also be done at an ADRA hospital or at the Special Court. For passengers who paid before completing a form at the government website, they need to call 117 for more details.
Will I be allowed to get tested at the airport?
Yes, you can be tested at the airport, but only if you are arriving at Sierra Leone, not departing. You may need a Health Declaration Form on top of the test to enter the country. Once the swabs are collected, the passengers can leave the airport but will be required to adhere strictly to the health protocols set to combat COVID importation. The results of the Sierra Leone COVID-19 Test will be sent through email or through SMS on the contact number (local) provided by the passenger.
Do I need a negative COVID-19 test result to enter Sierra Leone?
COVID test on arrival: Unvaccinated travelers will be tested on arrival.
COVID test exemptions: Children under 5 and fully vaccinated travelers.
Will I need to quarantine when I arrive in Sierra Leone?
Quarantine requirements: Unvaccinated travelers tested on arrival need to quarantine until receiving the negative results.
Quarantine exemptions: Fully vaccinated travelers.
How much of the test will be shouldered by the passenger?
All arriving and departing passengers need to pay in full for their Sierra Leone COVID-19 Test. For regular service, a departing passenger needs to pay Le 500,000.00 (roughly US $51.00). Premium service costs Le 700,000.00 (around US $71.00) and the swab can be taken at a location to be stated by the passenger. Arriving passengers, on the other hand, need to pay US $80 to complete the online form prior to their arrival.
How long will it take for me to get my test results?
For arriving and departing passengers, their Sierra Leone COVID-19 Test results will be available within 48 hours. It's especially important for departing passengers who need to factor in their test date to make sure that the result is valid when they fly out of the country. Arrivals can simply present their Health Declaration Form (if required), have their swabs taken, and enter the country.
Is there an age bracket that doesn't need to be tested?
All visitors aged 6 or older will need to take a Sierra Leone COVID-19 Test pre-entry and pre-departure. Only those 5 years old and younger are exempt from this rule.
What is the best website for travel documents?
Travelers to Sierra Leone may need to present a Health Declaration Form prior to entry. The iVisa.com website is one of the safest and most reliable platforms to use for travel documents such as these. The website's security protocols are there to make sure information can't be accessed without authorization. Plus, committed specialists will get you what you need every time you apply.
How can I reach out to iVisa.com?
The fastest way is to chat with our live agents. Just go to iVisa.com. You can also go there to browse for more information. And you can always drop an email at [email protected] for any questions or concerns.