If you're planning a vacation to this culturally enriched tropical country of Sierra Leone, it's likely that the question of Do I need a vaccine to travel to Sierra Leone? is on your mind, a pleasant piece of information for you, right now, would be that you don't need a vaccine to enter Sierra Leone.
Nevertheless, there are some crucial documents that all travelers must gather for their trip to Sierra Leone. With iVisa.com the hassle of document gathering is eliminated as it takes all the trouble on your behalf.
This blog aims at effectively responding to the question 'Do I need a vaccine to travel to Sierra Leone?' and assisting you in planning your trip. Find out more about required travel documents for Sierra Leone.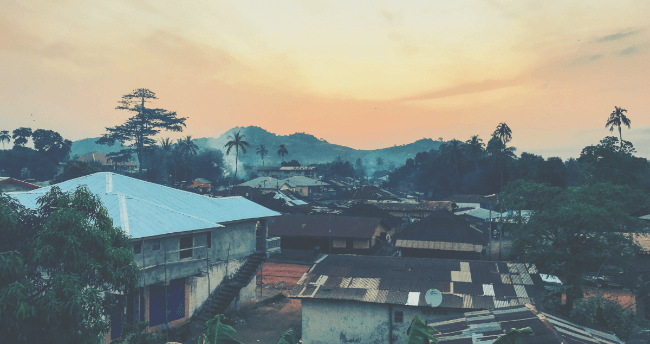 How do I get a Health Declaration with iVisa.com?
Applying for a Health Declaration with iVisa.com is easy. All you need to do is:
Carefully complete the online form with your personal information.
Select the processing time.
Scan and upload the essential documents then hit submit.
Pay the fees and wait for your documents to show up in the email.
The answer to Do I need a vaccine to travel to Sierra Leone? is most definitely no, but an Health Declaration is a must so get started
Frequently Asked Questions
The Covid pandemic has definitely changed traveling and tourism to a great length. Therefore, this section hopes to answer the questions you may have about Do I need a vaccine to travel to Sierra Leone? so your trip can be stress-free.
What documents shall I fetch for my application?
iVisa.com asks for only some basic documents like:
A scan of the passport's information page with your picture on it. The passport should be valid and not expire for at least 3-6 months.
A credit or debit card to pay the processing fee.
An email address to receive the Health Declaration.
The safety of your documents and private information maintain pre-eminence at iVisa.com
How long will it take to process my application?
iVisa.com hopes to be useful for all its customers. Hence it allows three different processing options:
Standard Processing: With this option, you are sure to get your document well in time for your trip and at a standard rate.

USD 102.00

-

24 hours

.
Rush Processing: This option helps you get your documents faster than the standard processing time by charging a little extra.

USD 117.00

-

8 hours

.
Super Rush Processing: In case you need your documents urgently or within a prescribed deadline, this option will be the best for you.

USD 142.00

-

4 hours

.
Will I need to quarantine when I arrive in Sierra Leone?
That depends on the results of the tests you are required to take on arrival at the airport. All travelers must take a COVID-19 RT-PCR and rapid diagnostic test (RDT) on arrival at their own expense. If they test negative for the RDT test, they can leave the airport and they must observe public health protocols while they wait for the result of the COVID-19 RT-PCR test for up to 72 hours.
If your RDT test result is positive, you will need to self-quarantine at a Lungi hotel while you wait for the PCR test result. Note that the PCR result replaces the RDT result. If your PCR result is positive, the Sierra Leone health authorities will contact you and take you to a state treatment center.
All travelers arriving from India, Turkey, Brazil, and Argentina need to quarantine for 8 days. However, if travelers arriving from these countries have been fully vaccinated, they won't be required to quarantine. However, they are still required to be tested at the airport.
What else will I need along with a Health Declaration?
While the Health Declaration is definitely a very important document, you must note that international travel is only allowed to produce the following documents:
A completed Sierra Leone Travel Authorization that needs to be presented at the time of arrival in Sierra Leone.
Proof of accommodation.
Proof of sufficient finance for the duration of the stay
Proof of a negative PCR COVID-19 test result issued no earlier than 7 days prior to their travel date.
What is a Sierra Leone Travel Authorization?
It is a travel authorization form that all passengers over the age of 5 must present upon arrival in Sierra Leone sp that government officials are able to contact you in the event that you or the people you're traveling with have been exposed to COVID-19. This document can be used only for a Single Entry.
What if I have more questions?
In case you still have questions about Do I need a vaccine to travel to Sierra Leone?' email us for more details. Clear all your doubts before you get started
iVisa.com Recommends
The best place to start your trip in Sierra Leone would be its capital, Freetown, which runs down the green hills of the Western Area all the way to the very edge of its own horseshoe bay. Being home to one of the largest natural deep-water harbors on the globe, it provides for a lot of port activities. Visit Tacugama Chimpanzee Sanctuary here to have a close encounter! A short ferry ride from Freetown will take you to the Tagrin Bay where lies Bunce Island, displaying in all its glory, darker days of West African history. The spot is known to have been one of the primary points where British ships loaded with captured people departed for the colonies of South Carolina and Georgia across the Atlantic. It is seen as a preserved castle today, which exhibits the sad past of Sierra Leone. For a weekend getaway, you can head south from the capital at Freetown to Banana Island. Its glittering, alabaster-hued beaches and lush rainforest will push you deep into tropical fantasies. You can chill in some good guesthouses or head inland, and seek out the vine-clambered ruins of old colonial depots and slave processing centers.
Find out more about travel documents and get started with the procedures of your trip! iVisa.com wishes you a lovely vacation.