If you want to know all about PCR Testing in Singapore, you have arrived at the right place. The Singapore' Ministry of Health has made PCR tests for anybody in the country. You can arrange with any of the 600 clinics that are certified providers of this test. However, you will need to pay for the test.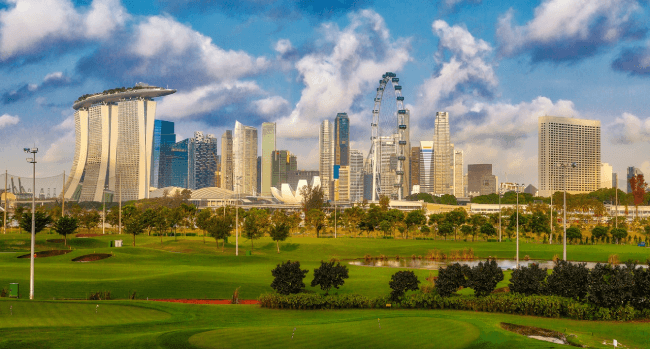 In case you want to explore the world with your Singapore passport, you have lots of alternatives. Check the entry requirements your destination requires. You will likely need a PCR test before your trip and a Health Declaration before your trip. As mentioned, it will be easy to find a private provider for the PCR test. The health document is available in an online form, and you will complete it in a few minutes.
For travelers thinking about Singapore as their next destination. It's relevant to check the health protocols put in place by Singapore's Government. Visitors will need to apply for the SG Arrival Card + Health Declaration and have proof of negative results from a covid test. The test should be taken up to 72 hours before the trip. Besides, travelers from high-risk countries will need to be quarantined for 21 days upon their arrival.
Keep checking more information about PCR Testing in Singapore.
How can I get a PCR test in Singapore?
We invite you to check Singapore's Ministry of Health page for all the details on how to get a PCR test. All the test providers approved by the government can be found on this page. Be careful about scams and only attend clinics or testing centers that are validated by the government. In order to have PCR Testing in Singapore, you need to arrange it yourself for a price. We can confirm over 600 clinics are providing this service. Once you get tested, you will have the results within 72 hours. You can have the results by text message, email, or hard copy.
PCR Testing in Singapore is available for everybody. Check more details in the following lines.
PCR testing for travelers from Singapore
If you're ready to start exploring places outside of Singapore, you have lots of alternatives. First of all, check what entry requirements you must fulfill before your trip. Most countries require incoming visitors to take a PCR test before traveling. This assures that you don't have the virus before landing at your destination. Before moving ahead, explore the Safe Travel page from the Singapore Government that gives you a departure overview. You will find all the information you need for PCR Testing in Singapore for pre-departure.
According to the US Embassy in Singapore, there are some humanitarian exceptions for people who need the PCR test and may not be able to obtain it before traveling. Check their page for more information.
Don't forget you will need a health declaration before your trip. This type of document allows governments to have the latest information about travelers.
We can continue exploring PCR Testing in Singapore.
PCR testing in Singapore for foreign visitors
If you want to travel to Singapore soon, you must acquire the following items before your trip:
Acquire the SG Arrival Card + Health Declaration. The process is 100% online, and you can find a simple questionnaire on the iVisa.com platform.
You must take a PCR test a maximum of 72 hours before your trip. You need to show the negative results upon arrival.
If you come from a high-risk country, you will need to quarantine for 21 days as soon as you land. You must pay for a hotel facility designated by the government.
PCR Testing in Singapore is possible for everybody! Start traveling now!