According to the new Singapore Government's measures, all travelers must present a Health Declaration if they want to enter in Singapore, including citizens, permanent residents, and long-term passport holders. The Health Declaration was developed in order to prevent and decrease the spread of the new COVID-19.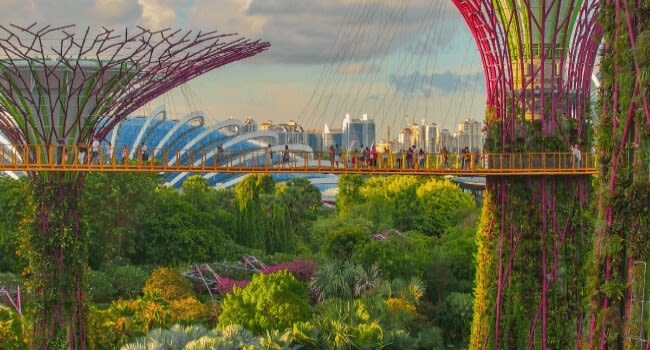 If you intend to travel to Singapore, you will need a Health Declaration, here in iVisa.com we can help you with this process easily. Click here to apply now for your Singapore Health Declaration. Bear in mind that according to your nationality, you might require a visa too.
Frequently asked questions (FAQs)
What are the documents required to apply online?
In order to obtain the Singapore Health Declaration, you need to supply the following:
Passport Scan: Must have a minimum validity of 6 months.
Mode of Payment: in iVisa.com we accept all credit/debit cards, and Paypal.
We will also need a valid email address because we will send you the Health Declaration in that way, so please remember to add it in your online application form before submitting it with us.
How much time can I remain in Singapore if I hold a Health Declaration?
The number of days you are allowed to stay in this country depends on your nationality and not on the Health Declaration. Remember that the health declaration is a document that serves to enter Singapore and prove that you are in good health conditions.
Do I need a COVID vaccine or vaccination certificate to enter Singapore?
Yes, Singapore has been taking steps to restore travel within its borders. Travelers aged 12 and older need to display the COVID vaccine passport or vaccination certificate to enter Singapore.
Accepted vaccines are Pfizer, Moderna, AstraZeneca, Covishield, Janssen, Sinopharm, Sinovac, Covaxin, Novavax.
Since information may change quickly, we advise you to follow up on the latest Singapore travel updates and/or contact your local embassy.
Do I need a negative COVID-19 test result to enter Singapore?
COVID test prior to arrival: PCR or antigen test within 48 hours.
COVID test upon arrival: PCR test on arrival for unvaccinated travelers.
COVID test exemptions: Children under 2 and fully vaccinated travelers.
Do I have to quarantine once I get to Singapore?
Quarantine requirements: 7-day quarantine.
Quarantine testing: PCR on day 7 for unvaccinated travelers
Quarantine exemptions: Fully vaccinated travelers.
What are the processing times and prices?
We have three different options for you to choose:
Standard processing time: it takes 24 hours to work on your application with the Government of Singapore. The cost is USD 34.49.
Rush processing time: we process your application during 4 hours. This option has a total cost of USD 67.99.
Super rush processing time: in just 30 minutes we process and receive your document, but it has a higher price of USD 104.99.
How can I apply online for the Singapore Health Declaration?
It's very easy! First, click in this link, then complete the form with your general data, make the corresponding payment, upload your passport scan, and finally submit your application.
You can submit your application up to three days prior to your arrival in Singapore.
How long does it take to apply online for the Health Declaration?
This application takes less than 10 minutes to apply.
How many times can I enter in Singapore with the Health Declaration?
The Singapore Health Declaration only allows you a Single Entry and it expires in 30 days after issued or until passport expires.
Is it safe to use iVisa.com to get my Singapore Health Declaration?
Yes, it is! We are a trustworthy third-party company, and we will be really glad to assist you through this process. You can check our customer's testimonials here.
I have more unresolved questions, where can I find more info?
Do not hesitate to contact us if you have any other questions: through our chat, email, or phone number.