Now, all travelers must present a Singapore Health Declaration upon arrival in Singapore, this includes students. This is a new measure that the Singapore government underway to mitigate the spread of the new coronavirus.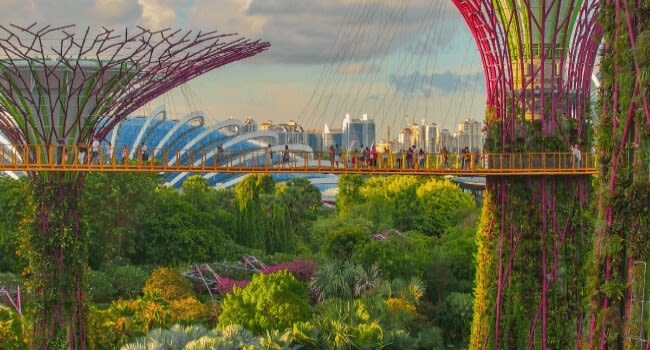 The Health Declaration is not a visa and doesn't replace a visa. If you are not from a visa-exempt country, the Singapore immigration officers at the airport will ask for your Visa. Bear in mind that some nationalities require a paper visa. If that is the case for you, we suggest you approach the nearest embassy.
Our iVisa.com team can help you process your health declaration in the easiest and most effective way possible! Click here to apply now.
Frequently asked questions (FAQs)
What are the documents required to apply online?
You will only need to send us these documents:
Passport Scan: Must have a minimum validity of 6 months.
Mode of Payment: in iVisa.com we accept all credit/debit cards, and Paypal.
What are the processing times and prices?
We have three processing times that fit every need and every wallet. Here are our options and the cost for each of them:
Standard: takes 24 hours to process your application for the Health Declaration with a cost of USD $27.49.
Rush: in 4 hours we work on your online application with the Government. The total price is USD $49.99.
Super rush: in just 30 minutes we process and receive your document. However, the price goes a bit higher: USD $84.99
Do I need a COVID vaccine or vaccination certificate to enter Singapore?
No, it's not necessary. COVID vaccine or vaccinated certificates are not necessary to enter Singapore. Since information may change quickly, we advise you to follow up on the latest Singapore travel updates and/or contact your local embassy.
Do I need a negative COVID-19 test result to get a visa?
Fully vaccinated travelers aged 13 and older are exempt from showing a negative PCR or antigen test result if they can show a vaccination certificate. Unvaccinated or not fully vaccinated travelers must still show a negative PCR or an antigen test result taken within 48 hours before departure.
Do I have to quarantine once I get to Singapore?
Quarantine requirements: There are no quarantine requirements.
How can submit my online application for the Singapore Health Declaration?
Just follow the steps that appear in the online application form, complete all the blank spaces with your personal details, make the payment, upload your passport scan, and then just click on the submit button. It's that simple and quick!
How long does it take to apply for the Health Declaration?
You can apply for up to 3 days before your arrival date in Singapore. The application just takes some minutes to submit it.
How many times can I enter in Singapore with the Health Declaration?
The Singapore Health Declaration only gives you a Single Entry, due to its medical purpose, and it expires in 30 days after issued or until passport expires.
Please note: The Health Declaration won't affect the number of days you are planning to stay in Singapore. If you are coming back to this country to continue your studies, then we recommend you to check the expiration date of your student visa for Singapore.
Is it safe to use iVisa.com to get my Singapore Health Declaration?
Of course, it is! We will be really happy to assist you to process your Singapore Health Declaration in the most effective way possible. You can check out our testimonials by clicking here.
I have more unresolved questions, where can I find more info?
Contact us through any of our customer service channels. Our agents will be happy to assist you! You can use our chat service or email at [email protected]