Split between the French and the Dutch, Saint Maarten, with breathtaking beaches, coves, and resorts is definitely one of the prettiest islands of the Caribbean. It is the quintessential destination for a luxurious vacation, with sparkling blue waters, bright golden sun, and mystical landscapes. However, it also has a lot of adventurous activities to partake in too. Now, to answer Do I need a vaccine to travel to Sint Maarten?, as of now, you don't need a vaccine to enter Sint Maarten.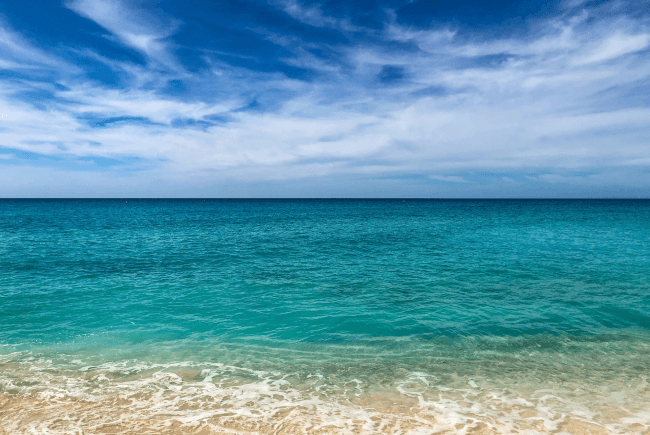 That being said, you must also be aware that there are some other crucial documents that tourists must obtain for their trip to Sint Maarten. iVisa.com can make your life easier while doing all the work on your behalf, while you sit on your couch.
This blog aims at fruitfully responding to the question 'Do I need a vaccine to travel to Sint Maarten?' so you can relax on your trip. Find out more about required travel documents for Sint Maarten.
How do I get a Health Declaration with iVisa.com?
All you need to do is apply for a Health Declaration via iVisa.com and follow three easy steps:
Carefully complete the online form with your personal information.
Select the processing time
Scan and upload the essential documents then hit submit.
Pay the fees and wait for your documents to show up in the email.
Frequently Asked Questions
In this section, iVisa.com hopes you'll find answers to all questions you may have about Do I need a vaccine to travel to Sint Maarten? for your safe journey.
What documents shall I fetch for my application?
iVisa.com asks for only some basic documents like:
A scan of your valid passport information page with your picture on it. The passport should not expire for at least 3-6 months.
A credit or debit card to pay the processing fee.
An email address to receive the Health Declaration.
At iVisa.com, only professionals handle your documents and personal information hence they're safe. Apply Now
Do I need a COVID vaccine or vaccination certificate to enter Sint Maarten?
No, you don't. COVID vaccination passports or certificates are not mandatory to enter Sint Maarten. However, if you´re fully vaccinated, you are exempted from testing requirements.
The accepted Covid-19 vaccines are Comirnaty (Pfizer), Spikevax (Moderna), Vaxzevria (Astrazeneca), Johnson & Johnson/Janssen, Covishield (Astrazeneca), Sinopharm, and Sinovac/CoronaVac.
You are considered vaccinated if all doses of a vaccine against SARS-Cov-2 have been administered for at least two weeks before traveling.
Do I need a COVID-19 test to get the St. Maarten Health Authorization?
COVID test prior to arrival: PCR within 48 hours or antigen test within 24 hours.
COVID test exemptions: Children under 5 and fully vaccinated travelers.
Do I need to quarantine on arrival?
Quarantine requirements: There are no quarantine requirements.
How long will it take to process my application?
iVisa.com markets three different processing options to be accessible to everyone.
Standard Processing; which allows you to get your documents at a convenient cost.

USD 41.00

-

24 hours

.
Rush Processing; which helps you get your documents quicker but at a higher cost.

USD 60.50

-

12 hours

.
Super Rush Processing; which helps you get your documents immediately, but costs more than the other options.

USD 93.00

-

8 hours

.
Apply in advance to get your documents early.
What else will I need along with a Health Declaration?
Sint Maarten only allows international travel to pre-approved passengers who produce negative results for COVID-19 before departure and to enter quarantine upon arrival. Hence you will also need:
To complete the Electronic Health Authorization System (EHAS) that needs to be presented at the time of arrival in Sint Maarten. This is a mandatory travel authorization valid for a Single Entry for 30 days per person. Click Here to let iVisa.com help you obtain this Health Declaration Form.
Show proof of insurance that covers COVID-19 medical costs and full hospitalization, doctors' visits, prescriptions, and air ambulance.
Show proof of accommodation to get it pre-approved.
Proof of onward and return flights
Documents showing proof of travel purpose.
Take a COVID-19 PCR test within 3 days of travel, and present negative results.
What if I have more questions?
More queries about Do I need a vaccine to travel to Sint Maarten?' Email, anytime and we'll be there to answer them all. Once assured, you can get started on your application and get an early approval. You can also read more information by clicking this link
iVisa.com Recommends
For a relaxing, calm day, head to one of the most unique beaches, Saint Martin's Red Bay. It sports slightly red-tinted sand and a large rock arch which is quite a sight to see. Swimming under the arch to find will lead to a smaller private beach area on the other side. The delicious restaurants lining Red Bay will make sure you're not hungry from all the swimming.
Orient beach, on the French east side of the island, is one of the island's largest and most popular beaches often called the Saint Tropez of the Caribbean. Engage in watersports like jet skiing, parasail, or even go for a catamaran ride here.
A trip to the Caribbean is incomplete without some rum, so head to Topper's Rhum to choose from the six-thousand-foot distillery that pumps out about 50 different flavors, with crazy combos like Banana Vanilla Cinnamon, Bacon & Maple Syrup, and Jalapeno Lime. You can also get an up-close look at the process during one of Topper's fun distillery tours and test out the bottling and labeling process if you like.
Find out more and get started. iVisa.com wishes you a great journey!