All travelers that want to visit Slovakia from 2022 will have an ETIAS. This is an electronic document that allows tourists to enter legally to the country. Countries that nowadays are exempt from the Schengen visa will have to apply for this process.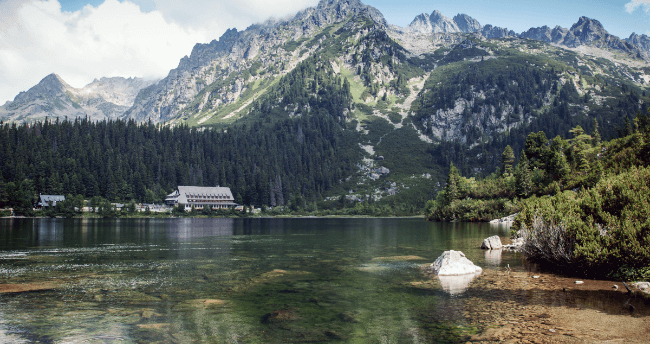 iVisa.com will help you with this process, you only have to apply for your Slovakia ETIAS, and we will do the rest. We guarantee it! If you want to know more about the Slovakia ETIAS and the Slovakia ETIAS validity, read everything in our FAQs
Frequently Asked Questions
What is the Slovakia ETIAS?
The ETIAS is also known as the European Travel Information and Authorization System. This e-document will allow all, not Schengen-required travelers to visit any Schengen country.
This document was created for security measures, it will allow countries to verify tourist information before traveling, which improves the security measures.
What documents do I need for the Slovakia ETIAS?
You need to upload the following documents for your Slovakia ETIAS:
A valid passport With the validation of at least 6 months.
An e-mail address So you can get your ETIAS online.
Payment method Paypal or credit/debit card.
What are the processing time and fees for the Slovakia ETIAS?
At Visa.com we have 3 options for all the ETIAS applications:
Standard Processing: Being a more economical fee you will have to wait for more for your document than other options.
Rush Processing: This process takes less time than the Standard but you will pay a higher fee.
Super Rush Processing: When your trip is soon to come, this option allows you to get it urgently, but paying our highest fee.
Is the process of applying for my Slovakia ETIAS easy?
Yes, it is! Our experts have created an easy 3 friendly step application process for you.
First, Complete the information in our application form, and select the procedure time you will like to have.
Second, Review if all your information is correct, after that select the method of payment.
Third, Scan and upload all the documents required, then hit the submit button.
What happens if I submit the wrong information?
All information you enter will be reviewed by our experts and based on this review, your application can be approved or rejected. If you didn't check out all your information and there is a mistake, it is most likely that it will be rejected. That is why we always recommend that you check if all information is correct before applying for the ETIAS.
Can I trust that my documents will be delivered to me on time?
Yes, you can! At iVisa.com we ensure punctuality in the delivery of our services. From the moment you apply for your travel documents, we are committed to delivery in time, depending on the processing time paid.
I still have questions about the Slovakia ETIAS Validity?
If you still have any questions or doubts you can contact our customer services team, they can help you 24/7. You can also visit our website and read more about it.
iVisa.com Recommends
When planning a trip to Slovakia, one of the most visited places is the Vígľaš Castle, this hotel and castle is one of the most beautiful settings. Vígľaš is located between Zvolen and Lučenec. This castle is age-friendly, you can visit with children, elders, and all your family or friends. With an easy access ground, you can park nearby and start your visit, even in the parking lot you can start taking wonderful pictures. This Gothic-style castle was built in the 13th century, but by the 17th century, it not only went into several modifications but got burned down a few times. Since September 2014, this castle has been used as a congress hotel. Do not hesitate and visit it! And if you like castles you should also visit the Likava Castle with a 700-year-old history. Once a royal guardian castle, now is a place where lots of tourists go for its majestic architecture, a testament of the Gothic and Renaissance period, and historical tales. This is considered one of the highest buildings in all of Slovakia. So if you are planning to visit Vígľaš Castle or Likava Castle, one thing is for sure, you will not regret this trip!!