Slovakia is an incredible country with a lot of sites to offer, like Bojnice. Visit the famous Bojnice Castle that has the perfect mixture of Romantic and Gothic architecture. Pass by the swan pond, the majestic halls, or the amazing museum. The Bojnice Castle is a fantastic spot in Slovakia.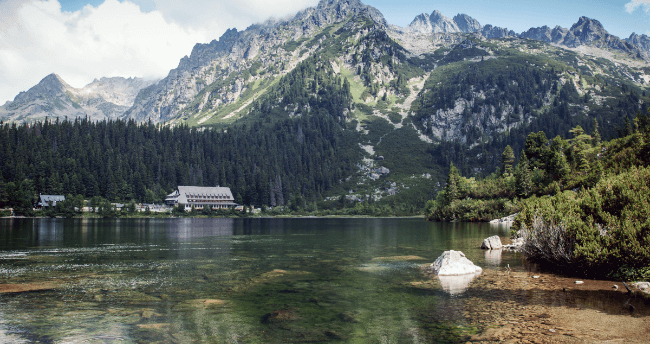 Citizens of Australia have to follow new entry guidelines to enter Slovakia. International travelers need to complete a new electronic questionnaire called ETIAS. The Slovakia ETIAS authorization will be mandatory for citizens of Australia.
Don't worry! Because iVisa.com is already working on the ETIAS authorization. Try a fast, simple, and reliable service with iVisa.com.
Find out more about Slovakia ETIAS below.
Frequently Asked Questions
What does ETIAS stand for?
ETIAS stands for European Travel Information and Authorization System. The Slovakia ETIAS only requires applicants to complete an online form, and they will be ready to travel.
The European Union is trying to resolve high crime rates and irregular immigration. For this reason, the ETIAS procedure will allow EU immigration to detect potential criminals entering European countries.
Explore the Slovakia ETIAS application here!
Do I need an ETIAS as a citizen of Australia?
Yes, citizens of Australia need to obtain a Slovakia ETIAS. Australia is among the countries exempt from a Schengen visa. Therefore, citizens of Australia will need to acquire a Slovakia ETIAS.
Can I travel to other countries with Slovakia ETIAS?
For sure! The Slovakia ETIAS gives you access to the 26 countries in the Schengen zone, including Slovakia.
In case you don't know what countries are Schengen and if you need a specific travel document. Use the iVisa.com Visa Checker and confirm whether you need an ETIAS or another travel documentation.
Can I travel multiple times with the Slovakia ETIAS?
Citizens of Australia with a Slovakia ETIAS can visit the Schengen zone or Slovakia multiple times. Still, check the next characteristics:
The Slovakia ETIAS is valid for up to 3 years.
90 days out of 180 is the maximum stay in Slovakia or the Schengen area.
Visit Europe soon with iVisa.com!
What docs are requested?
Citizens of Australia must provide personal information and details about their trip to Slovakia. As well, you could answer questions about criminal background, health records, and visa rejections.
Have the following items too:
A passport scan to go attached to the application.
A valid email address, so your Slovakia ETIAS arrives safely.
Payment methods, iVisa.com has a small fee for the ETIAS process. Pay with a * Paypal account or with a credit/debit card.
Not sure you have the right documents? Then get in touch with our incredible support team.
What are the procedure times?
iVisa.com has three alternatives:
Standard service, get the Slovakia ETIAS in an average time.
Rush service, iVisa.com will work faster to obtain the ETIAS document.
Super Rush service, the quickest option when you need the ETIAS authorization as soon as possible.
Choose iVisa.com to travel to Slovakia!
What is the Slovakia ETIAS process?
Citizens of Australia have to finish these 3 steps:
Fill out the online application and pick a processing time (Standard, Rush, or Super Rush).
Check the information and if you find any errors, correct them. Select a payment method between a credit/debit card or a Paypal account.
Attach the documents required, like your passport scan.
Do you have any questions? Don't hesitate to connect with our support agents.
What answer will I get?
Citizens of Australia will receive an email containing the Slovakia ETIAS. iVisa.com will make sure to send the ETIAS document to the email address specified in the application. Print or save the ETIAS authorization so you can show it to EU immigration at your arrival. Remember that your final admission depends on border control.
Can I trust iVisa.com with the ETIAS process?
Of course! iVisa.com has been working with travel documentation for years, and tons of travelers around the world trust iVisa.com. iVisa.com has a professional team working with the highest security standards to bring you the best service.
Citizens of Australia can check our customer opinions and choose iVisa.com for their ETIAS process.
Where can I find further info?
Dive into the iVisa.com main page to learn more about iVisa.com services. Also, citizens of Australia can reach out to our customer support that is available 24/7.
Allow iVisa.com to make it easy for you!