In addition to the country's historical appeal, Slovakia also has a rich local culinary offering that is sure to appeal to lovers of good food. If you also enjoy a good beer, the country is known for its microbreweries, offering tours so that the public can enjoy a whole day of this experience.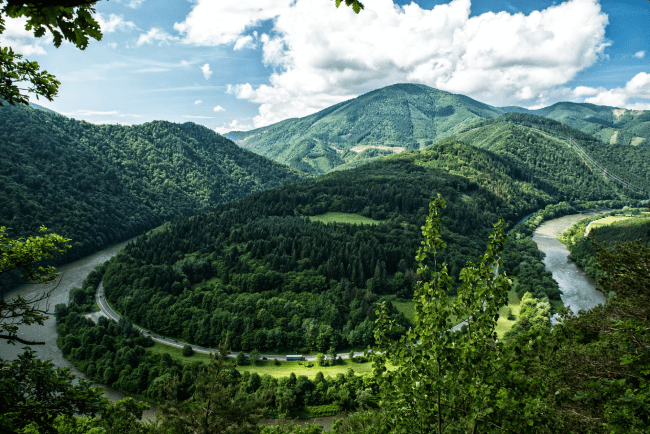 By the end of 2022, visitors to Schengen countries will be asked to participate in the new ETIAS authorization system to enter any of these nations. Here you will find information about the application process and more.
To apply for the ETIAS, you can do it using the iVisa.com services. Before enjoying all that Slovakia has to offer, take a look at the information we present in the following lines so that you have everything you need for your amazing vacation.
Frequently Asked Questions
Am I eligible for the ETIAS as a Japanese citizen?
Yes. As a citizen of Japan, you have the advantage of being from one of the 62 countries that do not need a visa to enter the territory of the Schengen countries, which automatically makes you eligible for the ETIAS. Therefore, starting in 2022, you will only need this authorization.
Will I need to apply for another ETIAS to visit other countries in the EU?
No. A single application is enough since the ETIAS lasts between three years or until your travel document registered for the application is valid. So with a single authorization, you can visit different countries in the Schengen zone, as long as the ETIAS is still in force.
What do I need to do to apply for the ETIAS?
The application for the ETIAS is online, so you will have to follow several steps to complete the process. You can also apply with iVisa.com, to ensure that the process is carried out and completed successfully so that you can pay attention to other things you need for your trip.
To start the process with us, we will need you to help us with:
Valid travel document e.g. passport.
Making the payment via the service online.
Email address where you will get your ETIAS.
What are the costs and times?
At iVisa.com, we have prepared three payment plans depending on the processing time you want, which can take days or just a couple of hours. Here we present the three plans.
Standard plan- Ideal for those who are not in a rush and can wait for the standard processing time.
Plan Rush is perfect for those who do not want to wait too long and can pay a price higher than the standard fee.
Plan Super Rush is created for those who want to have their Slovakia ETIAS for Citizens of Japan as soon as possible. It costs more, but you will have the authorization the same day.
How is the process of applying with iVisa.com?
Applying with us is quite simple, and it will allow you to relax and focus on other things while we take care of the application process for you. There are only three steps related to personal information, where we will need your assistance.
Step 1: Click here so you can fill out the online form with your information.
Step 2: Confirm that your details are correct so that you can proceed to the payment process for the service.
Step 3: Attach and submit the requested requirements, along with the online form. The latter also includes waiting for the mail with your ETIAS, which will be sent to you based on the processing time you chose.
How safe is using iVisa.com services?
Using our services is completely safe. Our team is dedicated to ensuring that the information provided during your application remains secure. Besides, we are backed by a modern and efficient platform, which helps us keep your data private and safe. If you wish, you can also read our reviews and find out more about the experiences that other users have had using our products and services.
How can I get more info?
You can visit our website iVisa.com and learn more about our services and products, as well as read our blog, or contact one of our customer service agents for more personalized attention.