The new Slovakia ETIAS that will be released at the end of 2022 is the most recent requirement for all travelers who want to enter Slovakia or any of the countries belonging to the Schengen zone. It means that if you wish to visit this nation in a couple of years, you will have to apply for the ETIAS first, before you even set off. To make things easier you can carry out your application through iVisa.com services.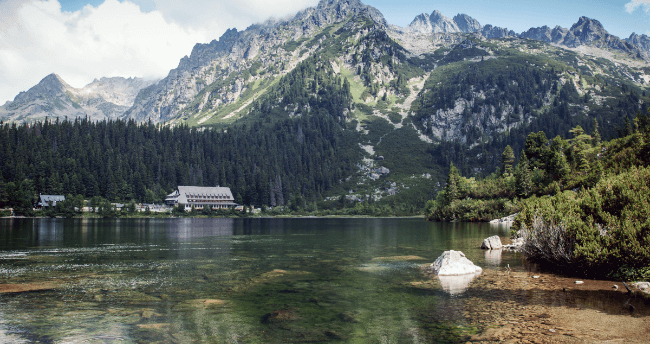 Get all the answers you need with us and get ready to enjoy your trip to Slovakia!
Frequently Asked Questions
Is the ETIAS a visa?
No, the ETIAS is an authorization system that will come into force in 2022, and that serves as a collector of information from future visitors to the Schengen zone to identify if they represent a possible threat to these countries. The Slovakia ETIAS for Citizens of Kiribati is more of a visa-waiver as it's for travelers who don't need a visa to enter the Schengen area.
How is my information reviewed for the ETIAS?
The ETIAS will be connected to different databases that will allow you to verify information in minutes, so each applicant must provide real information. If it is found that you have provided wrong or false information, authorization will be denied. Like if your Slovakia ETIAS for Citizens of Kiribati is approved, but later found to have given false information, your permit will be revoked.
How can I get an ETIAS as a citizen of Kiribati?
Obtaining an ETIAS is not complicated. All you need to do is apply online, write down your data, pay the fee, and then your authorization is sent via email. Although, with iVisa.com this process is simpler than what is described. Our team of experts will be handling the process for you and dealing with any situation that may come up.
As we explained before, this is what you will need to start your process:
A valid passport, which should still be valid at least three months after your trip.
Make the payment online with a credit/debit card or with Paypal (one of the benefits of doing the process with us).
Indicate the email where you want to receive your Slovakia ETIAS.
How long and expensive is the Slovakia ETIAS process?
When you apply with us, there are three processing times available for you to choose the one that best meets your needs.
Standard processing with this, the processing time is a few days. But if you don't mind waiting, this is the cheapest option.
Rush processing The wait is shorter, but the price is a little higher.
Super rush processing with Super rush, the waiting time reduces to a couple of hours, so for a higher price, you can have your Slovakia ETIAS for Citizens of Kiribati the same day of application.
What if I'm interested in applying with iVisa.com?
Wonderful! For us, it is a pleasure to assist you, guide you, and help you during the application of your ETIAS. With our method, we will only need your help with three steps to be able to continue with the rest and that you can relax while waiting for your ETIAS.
We will need you to fill in your information here and choose the processing time that suits you better.
In this step, we would like you to confirm that the information is written correctly so that you can continue with the payment of the fees.
In this last step, all that remains is to upload the requirements and send them along with the online form. Now you only have to wait to receive your authorization, which will be sent as soon as the processing time you chose indicates it.
Will my personal info be safe with iVisa.com?
Of course! In our team, we ensure the privacy of each of our clients, maintaining a modern platform that helps us keep each data safe. We want you to feel confident when using our services, so we invite you to read the reviews that our clients have written about working with us.
Can I get more information?
Absolutely! Our platform is built to provide information and clarify all the doubts you may have. Whether through our iVisa.com blog, our Frequently Asked Questions section, or our customer service, everything is at your disposal so that you can obtain the information about the Slovakia ETIAS for Citizens of Kiribati you need.