For those who fantasize about a future trip to Europe and have imagined in detail all that they will do, see, eat and drink when the road takes them to Slovakia, we are happy to tell you that all this will be about to be fulfilled and you will soon be there. At iVisa.com, we work so that your travel dreams come true and that you always have the necessary documentation at hand for the new or even old destinations you want to go to.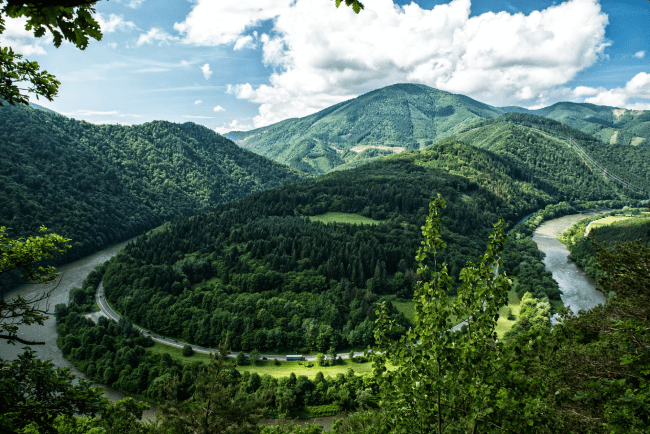 Part of our work is to ensure that by 2022 you have the new ETIAS, an authorization that will be required to visit the Schengen zone, whose countries include Slovakia. Here we will tell you everything about the Slovakia ETIAS for citizens of Malaysia and how to apply.
Frequently Asked Questions
Is it mandatory to have an ETIAS?
Although it will start being a requirement by the end of 2022, it will be a mandatory document in 2023 since the ETIAS seeks to ensure the security of the nations that belong to the Schengen zone by having a database with the people who have applied to know if they are a risk for these countries or not.
How will my data be handled by the system?
During the application process, the personal information of each applicant is requested, which will be entered into a database where it can be confirmed that the person does not represent a danger to others by confirming with the existing information. If it is discovered that you have given incorrect or false information, as well as any information that generates an alarm, your Slovakia ETIAS for citizens of Malaysia will be denied. If you have already been approved and this type of information is later discovered, then your permission will be revoked.
What do I need to do to get the Slovakia ETIAS?
To obtain your Slovakia ETIAS, all you need to do is apply online and complete the payment. As it is an electronic authorization, the Slovakia ETIAS for citizens of Malaysia will be sent to your email. If you want to skip the stress of applying for this permit, remember that you can count on iVisa.com's services to make the application for you.
Whether you make the application on your own or with us, you will need:
Your valid travel document.
Make the payment online.
Indicate the email where you want to receive the ETIAS.
How much do I have to pay for the ETIAS, will I wait long?
The waiting time is approximately a couple of days, while the price varies depending on how quickly you want to receive your electronic authorization. At iVisa.com, we offer three options:
Option 1: This takes about a couple of days, it is called Standard, and its price is the lowest of the three options.
Option 2: It may take fewer days than above. That's why it's called Rush. Its cost is intermediate level.
Option 3: We call it Super Rush because the ETIAS will reach you in hours. Its price is higher than the previous ones.
What if I want to apply with iVisa.com?
It will be a pleasure for us to assist you and make your application for the European Travel Information and Authorization System. To start your process, we need you to perform three steps:
Complete the online form here and select the time you want to process your ETIAS
Confirm that all the information is correct and make the payment online
Attach the requested documents along with the online form and send them. In the end, you only have to wait for the email with your Slovakia ETIAS for citizens of Malaysia.
Is it safe to do the application through iVisa.com?
Yes. Our modern platform has all the technical care and maintenance that makes it safe and reliable. Besides, our experts also ensure the security of your privacy, keeping all data protected so that you can have the peace of mind you need. You can read about the experience of others with our services in our reviews.
How can I learn more?
We have articles ready for you on our iVisa.com blog, where you can learn more about the countries we work with, the processes, and requirements. You can also take a look at the frequently asked questions sections, or you can speak to one of our customer service executives.