As one of the 26 countries that are part of the Schengen zone, to travel to Slovakia, you will soon need the new ETIAS, an authorization system that will start in 2022 and that by 2023 it will be a mandatory requirement for all travelers to the Schengen area.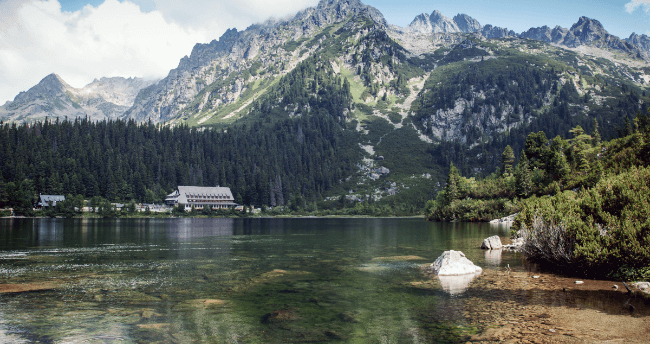 You can complete an online process for this new authorization, either on your own or with our expert help. Check out what you'll need to apply for the ETIAS and how you can do this with iVisa.com services.
Frequently Asked Questions
Is the ETIAS only an authorization?
Yes, the ETIAS is a new electronic authorization system that will allow countries in the Schengen area to register and track travelers entering any of these nations, to maintain security within their borders. With the new permit, the 62 countries that are visa-exempt to travel to the Schengen zone, such as the Marshall Islands, will need to carry the new ETIAS by the end of 2022. Although, they will continue to be exempt from needing a visa to travel to the European Union.
How can I have the Slovakia ETIAS?
To have the ETIAS, you must apply online. With iVisa.com, the process is easy because we will do all the hard work. Ensuring that everything is correct, without errors, and dealing with any inconvenience that may arise. In the end, you will be able to get your ETIAS in your email and travel peacefully to Slovakia.
Part of the basic requirements are:
Your valid passport preferably valid for three months even after your trip.
Electronic payment method preferred between credit card, debit card, or Paypal.
Email address where you want to receive your authorization.
Can I get the ETIAS with iVisa.com?
Sure! You will see how easy everything is done. Plus, you can relax and occupy your mind with other things while you wait for the ETIAS to be sent to the email you provided. There are three steps that you must follow as the initial part of the application through our services.
First step: Fill in the online form with your data and choose the time in which you want to receive your permission.
Second step: Check that everything is correct and proceed with the online payment
Third step: Attach the required documents and send them along with the online form. With this step ready, you only have to wait for the email with your approved ETIAS.
How much will I have to wait and pay?
It depends on the processing time you choose. At iVisa.com, we offer three options, from the cheapest to the not so cheap, but still affordable, that handle different times. Choose according to your urgency when applying.
Standard is the first and cheapest option since to receive your ETIAS, you will have to wait a few days.
Rush With this option, you will receive the ETIAS faster, although you will also have to pay a little more.
Super rush Just as you imagine, this is the third and final option, which also means it's the most expensive. The good thing is that you receive your ETIAS the same day!
Will my info be protected by iVisa.com?
Absolutely! Your information will be protected by our super modern and secure platform and by our team of experts. Together they will keep your data private and safe, so you can feel more comfortable about the information you share during the iVisa.com application form. Remember that you can always read the comments that others have made about their experiences with us in the review pages.
Can my ETIAS application be denied?
Yes, unfortunately, it is a possibility, although this situation would still have a solution! The system will tell you why your ETIAS was denied, which means that depending on the reason, you can appeal the negative decision, or you could even adjust the application and try again. So to avoid this situation, you must make sure that the information you give is real and that it is well written.
How can I get more news on the ETIAS?
On our iVisa.com blog, you can find all the information you need about the ETIAS and other countries. You can also read more frequently asked question blogs, or contact our customer service staff.