If you are looking for a winter paradise, then go to Liptov in Slovakia. You have different options in Liptov, from skiing to snowboarding. There are endless opportunities in Slovakia, and [iVisa.com] has all the tools to help you enter Slovakia.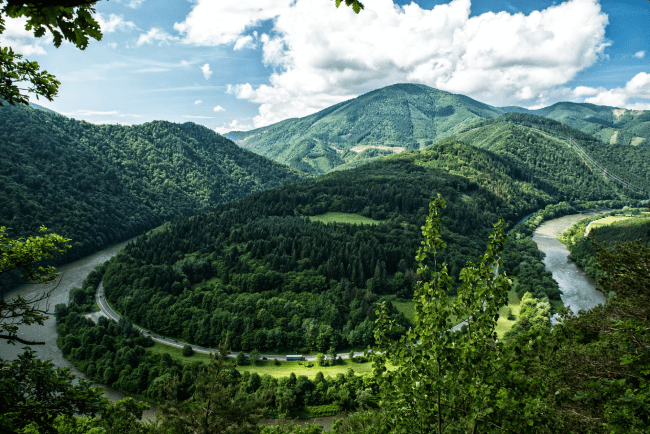 Citizens of Mexico who are planning a visit to Slovakia must acquire a new authorization called ETIAS. The Slovakia ETIAS for citizens of Mexico is mandatory, but don't worry because iVisa.com is here to help you. iVisa.com offers reliable, fast, and simple services.
Keep reading about Slovakia ETIAS for citizens of Mexico below.
Frequently Asked Questions
What is ETIAS?
ETIAS is the European Travel Information and Authorization System. The Slovakia ETIAS is 100% online, which means you only need an Internet connection to complete it.
The ETIAS system will be available in 2022, but you can start researching information about the Slovakia ETIAS now!
I'm a citizen of Mexico. Do I need a Slovakia ETIAS?
Yes! Visitors from countries exempt from a Schengen visa need to obtain the Slovakia ETIAS.
Citizens of Mexico don't need a visa to enter the Schengen area. For this reason, they must have the Slovakia ETIAS for citizens of Mexico before arriving in Europe.
Can I visit other countries with Slovakia ETIAS?
The Slovakia ETIAS for citizens of Mexico allows entry to the 26 states in the Schengen zone. Remember that not all countries in Europe are part of the Schengen agreement, so carefully choose the countries on your itinerary.
Use the Visa Checker and confirm the travel documents you need for your next trip.
What is the validity of the Slovakia ETIAS?
The validity of the Slovakia ETIAS for citizens of Mexico is for up to 3 years since the issued date. Citizens of Mexico holding a Slovakia ETIAS can stay a maximum of 90 days out of 180-day period in the Schengen area. As well, you can have multiple entries with your ETIAS authorization.
What info and docs are requested?
Provide personal details, such as name, passport number, nationality, education, work experience, etc. Also, give information about security matters, like criminal records, past trips to war zones, and medical conditions.
Make sure to have the following:
A passport scan with a clear view of your photo and details.
An email address.
Payment methods, pay for the service with a Paypal account, or pay with a credit/debit card. iVisa.com charges a minimum fee for the Slovakia ETIAS of citizens of Mexico.
What are the processing times and fees?
Standard service, wait a reasonable period by paying the lowest price.
Rush service, for a higher fee, the iVisa.com team will work quicker on your travel requirement.
Super rush service, you will receive the Slovakia ETIAS document right away.
Connect with our incredible support agent if you have any doubts.
What is the Slovakia ETIAS process?
Fill out the online application and pick a processing time (Standard, Rush, or Super Rush).
Check your information and proceed to pay with a *credit/debit card or a Paypal account**.
Upload your passport scan and submit your application!
Why do I need an email address?
The Slovakia ETIAS for citizens of Mexico is an online process, which means you will receive the ETIAS document electronically. For this reason, the iVisa.com experts need a valid email address so they can send you the ETIAS authorization once you have completed the application.
Once you enter Slovakia, show your ETIAS document to immigration authorities. We are sure you will have a smooth entry.
How secure is iVisa.com?
Super secure! Safety is a top priority for iVisa.com as we work with the highest security guidelines for all our services. Trust us with your Slovakia ETIAS for citizens of Mexico.
Check our opinions page and confirm iVisa.com is your best choice.
How can I acquire more information?
Dive into our main page, where we have displayed more details about all the iVisa.com services.
In case you have specific questions, get in touch with our customer support team or write to help@ivisa.com. We are ready to answer your questions and solve any doubts about the ETIAS process.
The Slovakia ETIAS for citizens of Mexico is possible with iVisa.com!