Slovakia is famous for having an incredible cave system. Explore more than 400 caves that are open to the public and go underground for an unforgettable experience. Visit the Ochtinská Aragonite Cave and experience a unique environment. All you need to know is that iVisa.com is ready to help you with your travel requirements.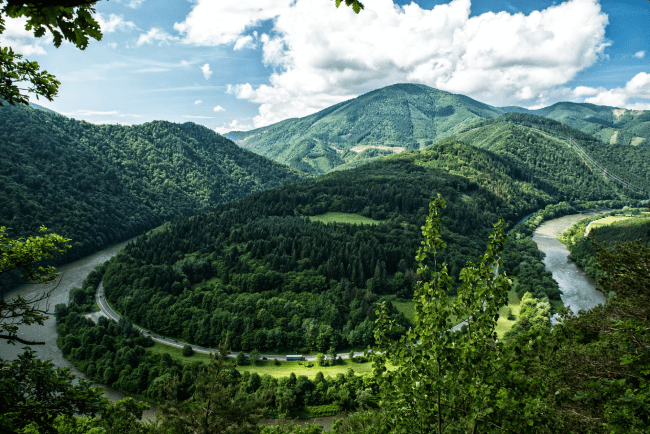 Citizens of Paraguay should know about new documentation that is necessary to enter Slovakia, called ETIAS. The ETIAS document will come into place by 2022, but iVisa.com is already working for a simple, fast, and reliable service.
Keep exploring the Slovakia ETIAS for Citizens of Paraguay below.
Frequently Asked Questions
What is ETIAS?
The ETIAS refers to the European Travel Information and Authorization System. The ETIAS system will collect travelers information before giving them access to Slovakia and the whole Schengen area. EU immigration hopes to keep the European countries safe with this mechanism.
Check details about the Slovakia ETIAS for Citizens of Paraguay!
I'm a citizen of Paraguay. Should I apply for the Slovakia ETIAS?
Yes! Paraguay is exempt from the Schengen visa, which means citizens of Paraguay must apply for the Slovakia ETIAS. Any nationality that doesn't need a Schengen visa should have the ETIAS authorization before entering Europe.
Can I enter other countries with the Slovakia ETIAS?
Yes! Citizens of Paraguay holding a Slovakia ETIAS can visit the 26 countries in the Schengen zone. Although most countries in Europe belong to the Schengen area, not all of Europe accepts the ETIAS document. Therefore, try our Visa Checker and confirm all the travel documentation necessary for your next trip.
It's time to travel and get the Slovakia ETIAS for Citizens of Paraguay!
How long is the Slovakia ETIAS valid for?
Citizens of Paraguay with a Slovakia ETIAS can stay a maximum of 90 days within a 180-day period in any Schengen country, including Slovakia. Also, the ETIAS authorization is valid for up to 3 consecutive years, and travelers can enjoy multiple-entry benefits.
What information is required?
Citizens of Paraguay must fill out the online application with personal details, like name, nationality, education, work experience, etc. As well, they must provide details about their plans in Slovakia and answer all the security-related questions.
Travelers should have the following:
A passport scan, your passport must have a validity of a minimum of 3 months after arrival in Slovakia.
A valid email address.
Payment options, pay for the professional service with a Paypal account, or use a credit/debit card.
Communicate with our support agents if you have any questions.
What are the processing times and fees?
Standard processing service, the most affordable option for your Slovakia ETIAS.
Rush processing service, pay a higher price, and receive the Slovakia ETIAS sooner.
Super Rush processing service, expect the Slovakia ETIAS for Citizens of Paraguay in record time.
What is the ETIAS process?
Complete the blank spots in the online application and choose a processing time (Standard, Rush, or Super Rush).
Check your details and correct any mistakes. Make your payment with a credit/debit card or use a Paypal account.
Attach your passport scan.
Continue your journey to Slovakia with the Slovakia ETIAS for Citizens of Paraguay.
How will I receive the ETIAS authorization?
Receive the Slovakia ETIAS for Citizens of Paraguay electronically. During the application, iVisa.com will request a valid email address so we can send you the ETIAS document.
Upon arrival, show your ETIAS document to EU immigration so you can have a smooth entry to Slovakia.
Do children need the ETIAS document?
Yes! All travelers, regardless of age, must acquire the ETIAS authorization if they are exempt from the Schengen visa. Children are not an exception to the rule.
Can I trust iVisa.com?
For sure! iVisa.com has been working with travel documentation for years, which has given us the right expertise to work on your Slovakia ETIAS application. Trust our services and enjoy excellent results like our previous customers. Explore their opinions on our comments section.
Where can I find more details?
Dive into the application page and learn more about the Slovakia ETIAS for Citizens of Paraguay.
Our amazing support team is ready to answer all your inquiries. They are available 24/7!