We are sure you are ready to travel, and we know you will find Slovakia fascinating. Visit Levoča and indulge in the beautiful architecture and historical buildings. Head to the Basilica of St. James, where you can find one of the most impressive wooden altars in Europe. Don't worry! Because iVisa.com can help you with the travel requirements to enter Slovakia.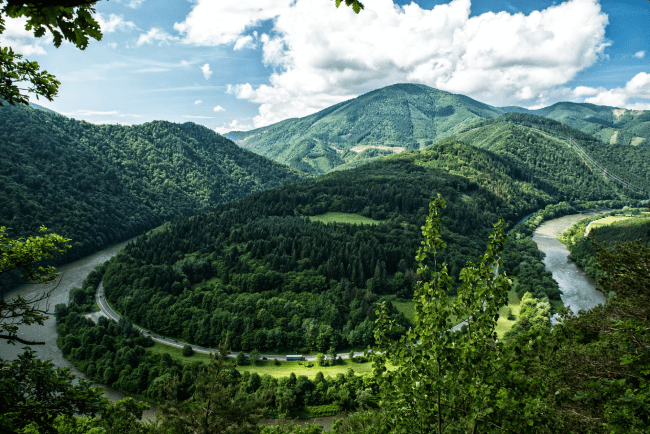 Citizens of Saint Lucia who are planning a trip to Europe must obtain a new authorization called ETIAS. The Slovakia ETIAS for citizens of Saint Lucia is mandatory, and it will be available by 2022. iVisa.com is on top of the process with a simple, fast, and reliable service.
We have displayed more details about the Slovakia ETIAS for citizens of Saint Lucia below.
Frequently Asked Questions
What is ETIAS?
ETIAS is the European Travel Information and Authorization System. The Slovakia ETIAS is 100% online! Complete an easy online application and enjoy Slovakia.
It's as easy as it sounds! Go for your Slovakia ETIAS for Citizens of Saint Lucia and travel!
I'm a citizen of Saint Lucia. Do I need a Slovakia ETIAS?
Yes! Citizens of Saint Lucia don't need to apply for a Schengen visa to enter Slovakia, which means they must have the Slovakia ETIAS for Citizens of Saint Lucia.
Can I visit other countries with Slovakia ETIAS?
The Slovakia ETIAS for Citizens of Saint Lucia allows entry to the 26 states in the Schengen area. Although most countries in Europe are part of the Schengen zone, that doesn't mean all of Europe accepts the ETIAS authorization. Confirm with our Visa Checker the travel documents necessary to enter Europe according to your nationality.
What is the validity of the Slovakia ETIAS?
The validity of the Slovakia ETIAS for Citizens of Saint Lucia is for up to 3 years since the issued date. Incoming visitors can stay up to 90 days out of a 180-day period in the Schengen area, including Slovakia.
What info and docs are requested?
Citizens of Saint Lucia must complete the electronic form with personal information, such as name, nationality, birthdate, etc. Also, answer questions related to security, like previous visa denials and travel history to risky countries.
Collect the following as well.
A passport scan showing your photo and details.
An email address.
Payment methods, iVisa.com has a minimum fee that you can pay with a Paypal account or use a credit/debit card.
What are the processing times and fees?
Standard processing service, when you are flexible with the waiting period for your Slovakia ETIAS.
Rush processing service, the iVisa.com team will speed up your process so you can receive the ETIAS authorization sooner.
Super rush processing service, we will work on your Slovakia ETIAS as soon as possible.
If you have some questions, reach out to our support agents.
What is the Slovakia ETIAS process?
Fill out the online application and pick a processing time according to your preference.
Review your information and correct any mistakes. Pay with a credit/debit card or a Paypal account.
Upload your passport scan and submit your application!
Why do I need an email address?
iVisa.com requests a valid email address so we can send you the Slovakia ETIAS for citizens of Saint Lucia once it's approved. We recommend printing the ETIAS document or keeping it on an electronic device, so you can easily show it upon arrival in Slovakia.
How secure is iVisa.com?
Super safe! iVisa.com complies with strict security standards for all our services. We want you to feel confident that your information is safe with us. The Slovakia ETIAS for citizens of Saint Lucia is in the best hands with iVisa.com.
Head to our opinions page and read all the satisfactory comments from our previous customers.
How can I acquire more information?
Navigate our main page, where we have detailed our services.
In case you have specific questions, then get in touch with our customer support team that is waiting to guide you through the ETIAS process.
Also, write to help@ivisa.com for a prompt response.
The Slovakia ETIAS for citizens of Saint Lucia is only a few steps away iVisa.com