Stunning scenery and remarkable landscapes always capture the hearts of many travelers who visit Slovakia. The country has amazing castles like Orava which is set upon a hilltop and built way back in the 13th century, and endless ski slopes in Tatranska Lomnica. It is no wonder Slovakia is a dream destination for outdoor lovers. Fortunately, Saint Vincent citizens can see the beautiful panoramas of Slovakia without too much hassle.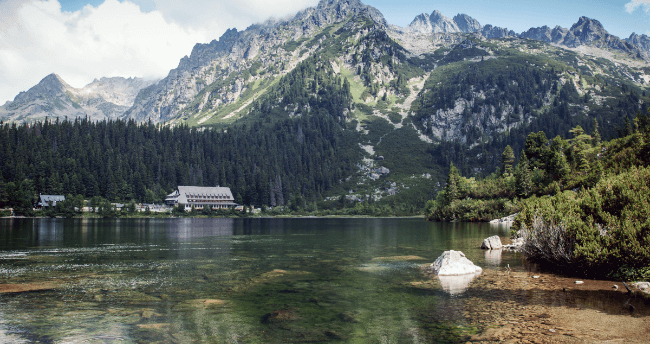 Saint Vincent and the Grenadines is one of the non-European countries that are currently visa-exempt when going to the Schengen Zone. There are 62 non-EU countries that are part of the exemption. However, from 2022 onwards, a system that will complement the visa waiver agreement will be introduced. They can apply for and obtain a travel authorization from this system in order to go to any European country that is part of the Zone. This system is called the European Travel Information and Authorization System or ETIAS.
The Slovakia ETIAS was established to improve security, mitigate threats and reduce illegal immigration. The holder of the visa waiver will be granted access to all member states in the Schengen Area. This article will guide you through how to apply and provide important information about the Slovakia ETIAS for citizens of Saint Vincent.
Frequently Asked Questions
Do you have more information about the ETIAS?
ETIAS is an acronym for European Travel Information and Authorization System. This system was created upon the decision made by the European Commission. The system requires all visa-free non-Schengen countries, including Saint Vincent and Grenadines, to obtain authorization to enter the Schengen Area in a safe and secure environment.
How long can I use this authorization?
Saint Vincentian passport holders can be granted authorization by the ETIAS. The authorization is valid for up to 3 years. The holder can stay for a maximum of 90 days in any country in the Schengen Area, counted within a period of 180 days or six months. The authorization can also let you enter the host country multiple times.
Take note that if you apply for Slovakia ETIAS, your initial destination must be Slovakia.
What should I do if my passport is near the expiration date?
If your passport is expiring soon, renewing it as soon as possible is highly recommended since it is the main requirement for an ETIAS application. In addition, the Slovakia ETIAS for citizens of Saint Vincent is electronically linked to your passport. So once your passport is expired, your ETIAS authorization will automatically be considered void. Bear in mind that ETIAS is valid for up to 3 years as long as the passport used is still valid.
What are the steps in getting an ETIAS authorization?
To obtain your ETIAS, follow the following steps:
Complete the online application form on iVisa.com and fill out all the required information and select your preferred processing time.
Proceed to payment. Any debit/credit card is accepted. You can also use PayPal.
Provide the required document which is your scanned passport.
A generated order number will be given to you once the application is made. After processing, it will be forwarded to the central unit for processing, information gathering, and vetting. The approved authorization will be sent to your registered email address.
Where can I apply for the ETIAS?
iVisa.com can help you obtain your ETIAS authorization quickly and efficiently. An easy to use application form and world-class customer service team are available around the clock to help you obtain the authorization smoothly. Our approval rate is almost 100%. You can check the reviews of our customers here.
Is there any way I can contact you if I need more info?
You can reach out to our customer care team anytime. We are ready to help you with all of your concerns 24/7. Send us a message through our chat support or email us at help@ivisa.com.
We can help you travel anywhere around the globe. Citizens of Saint Vincent and Grenadines can apply for the Slovakia ETIAS with us!