Slovakia, like the rest of the Schengen Area, is in a prime vacation spot although the outdoorsy types are more common tourists here. With majestic mountains, pristine beaches, and thick forests, visitors who love adventure and nature flock to the country. It so happens that 62 countries, including Timor, have a visa waiver agreement with Schengen countries which makes it easier for their citizens to enter and visit the region.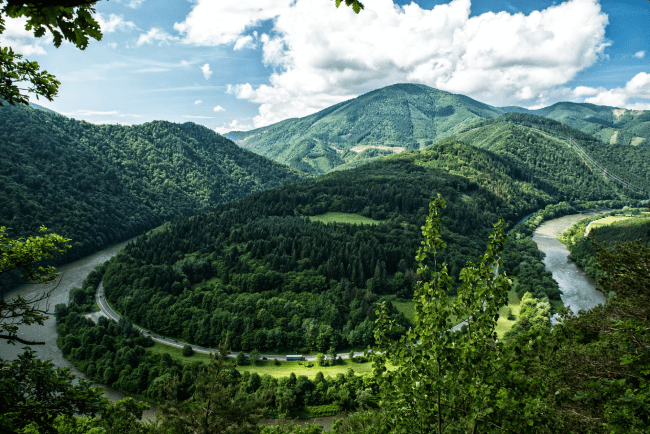 On the flip side, the convenience comes with some potentially dangerous possibilities. Immigration and security personnel know very little about these travelers until they are at the point of entry, being inspected. The leaders of Schengen countries have learned their lesson well, from the horrific events that happened in the past decade. This is why they initiated the creation of a system that can collect and assess information about travelers from these 62 countries and make a decision on whether to allow them entry or not. The resulting system is the ETIAS, which can approve applications for a Slovakia ETIAS for citizens of Timor.
Frequently Asked Questions
What is the first thing we should know about the ETIAS?
This new system called the European Travel Information and Authorization System is set to be deployed in 2022. Otherwise known as the ETIAS, its primary function is much like the ESTA used by the United States. It will collect information about travelers of certain nationalities who are trying to enter the Schengen Zone and use the information to decide whether to allow entry or not. In this way, it will virtually ensure that the only travelers who can enter the region are the ones who pass the identity and security check and acquired a Slovakia ETIAS for citizens of Timor.
Who is qualified to obtain an ETIAS authorization before going to Schengen countries?
Only citizens of 62 nations with visa-free privileges can apply for the ETIAS. Citizens of Seychelles can get a Slovakia ETIAS for citizens of Timor if they want to visit the Schengen Region by going to Slovakia first. All eligible travelers are required to have one if they want to enter the Schengen Zone, and there are no exceptions to this policy. Even infants and the elderly must have one if they are to visit Slovakia and others.
What do you need to have to apply for the authorization?
The ETIAS is meant to simplify the entry and movement of eligible travelers within the Schengen Zone and it starts with the application process. When eligible travelers are initiating an application for the Slovakia ETIAS for citizens of Timor, they will need just three things: their valid passport with at least 3 months of validity left after their initial entry date, a completed application form at iVisa.com, and a debit/credit card with which to pay for the transaction.
How long will I be able to use the ETIAS?
The validity period of the Slovakia ETIAS for citizens of Timor, like all ETIAS authorizations, is linked to the passport used in the application. The authorization is valid for a maximum of 3 years or until the passport used has expired, whichever happens first. When you use it to visit the Schengen Area, you can stay within the region for a total of 90 days counted in a 180-day period.
Is there a good travel document platform that you can recommend?
If you're looking for a Slovakia ETIAS for citizens of Timor or an electronic travel document, you can't go wrong when you use iVisa.com. Customer information is protected by strict protocols and by top security software. In addition, there are teams of visa specialists who ensure that your every application is a successful one.
What should I do if I want to get in touch with you?
For any questions or concerns, the best way to resolve that is to use the chat feature that can be found on iVisa.com. You may also want to let us know by sending us an email at help@ivisa.com, if that is what you prefer.