Maybe you are not aware that Slovakia produces unique wine. Try some Frankovka Modrá, a red wine that tastes like Pinot Noir. If you are into white wines, then try the Tokaj, a sweet wine produced near the Hungarian border. Wine is super tasty in Slovakia, so start planning your trip!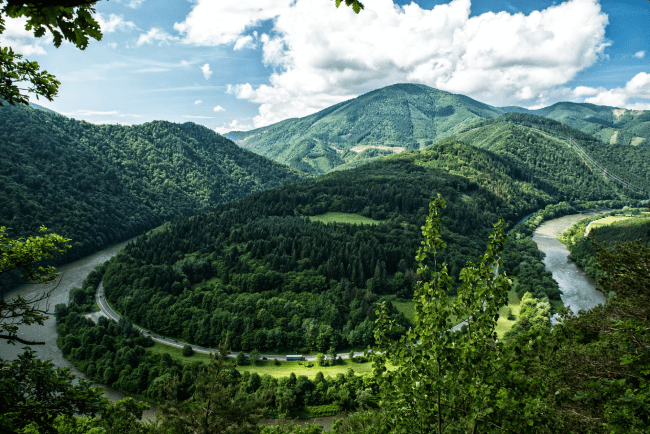 Slovakia and the whole Schengen zone have set up entry requirements for international visitors. Now, travelers will need to obtain an authorization called ETIAS. The Slovakia ETIAS will be available by 2022, and you should start checking the requirements to have it.
iVisa.com can help you with the Slovakia ETIAS. Enjoy a simple, fast, and trustworthy service with iVisa.com.
There is further information about Slovakia ETIAS with the following.
Frequently Asked Questions
What does ETIAS mean?
ETIAS means European Travel Information and Authorization System. ETIAS is an easy application in which applicants only need an Internet connection and a few minutes to finish it. The requirements are simple, and you will be ready to travel to Slovakia soon.
Slovakia ETIAS is a 100% online application!
What countries are eligible for a Slovakia ETIAS?
Travelers from 62 countries around the world can apply for a Slovakia ETIAS. The common factor between these countries is that they don't need a Schengen visa to enter Slovakia.
If you know your nationality is exempt from a Schengen visa, then you must get a Slovakia ETIAS. On the other hand, if you have a Schengen visa or need one, then an ETIAS is not necessary.
Is the Slovakia ETIAS valid for all of Europe?
The Slovakia ETIAS is valid for the 26 countries in the Schengen zone. Although the Schengen zone is in Europe, not all European states belong to the Schengen area. For this reason, carefully select where you want to go and confirm the travel documents you need. iVisa.com can help you with the Visa Checker, so you are sure of the processes you need to follow before traveling.
For how long is the Slovakia ETIAS valid?
The Slovakia ETIAS document is valid for up to 3 years. Also, the ETIAS is valid for 90 days when traveling to the Schengen countries. Any traveler holding a Slovakia ETIAS can enter the Schengen zone as many times as they want.
What information do I need to provide?
The online form should have the applicant's details like name, nationality, birthplace, etc. You could answer some questions about medical conditions, past trips, criminal background, and visa denials, if applicable.
Check the next requirements, as well:
The scan of your passport showing your picture and details.
A valid email address.
Payment options, iVisa.com has a minimum fee that you can pay with a Paypal account or use a credit/debit card.
Do you have any doubts about these requirements? Don't hesitate to contact us!
What are the processing times?
Standard processing service, the regular option when you can pay the cheapest service. Rush processing service, get the Slovakia ETIAS quicker. Super Rush processing service, if you are in a hurry, then obtain the authorization ASAP.
What are the steps for the ETIAS?
First, fill out the application with personal information and pick a processing time (Standard, Rush, or Super Rush). Second, verify your details and choose a payment method between a credit/debit card or Paypal. Third, attach the scan of your passport.
Reach out to our customer support agents if you need extra help through these steps.
What will I get in my email?
After you have gathered all the requirements and completed the application, iVisa.com will send you the Slovakia ETIAS. Make sure to provide a valid email address, so you don't have issues when receiving the authorization in your email inbox.
How safe is ETIAS with iVisa.com?
iVisa.com is 100% safe. iVisa.com has the right expertise to work on your ETIAS requirements. Travelers around the world keep trusting iVisa.com with their requirements and had excellent results. Check the opinions from our customers on the comments page.
I have some questions, who should I contact?
We are here to help you! Contact our amazing customer service team that is available 24/7. They can guide you through the ETIAS process and give you further advice if you need it. You could also write to [email protected].
Apply now and travel to Slovakia soon!